Return to yoga class weekend
Comienzan las primeras actividades, talleres y jornadas de fin de semana de septiembre. Como sabes,

Yoga network

te informa cada jueves, para el "finde" siguiente, de las propuestas que nos van llegando a la redacción (envíalas si lo deseas a info@yogaenred.com). Y si te apetece mayor desconexión, puedes consultar los

Yoga retreats for the month of September.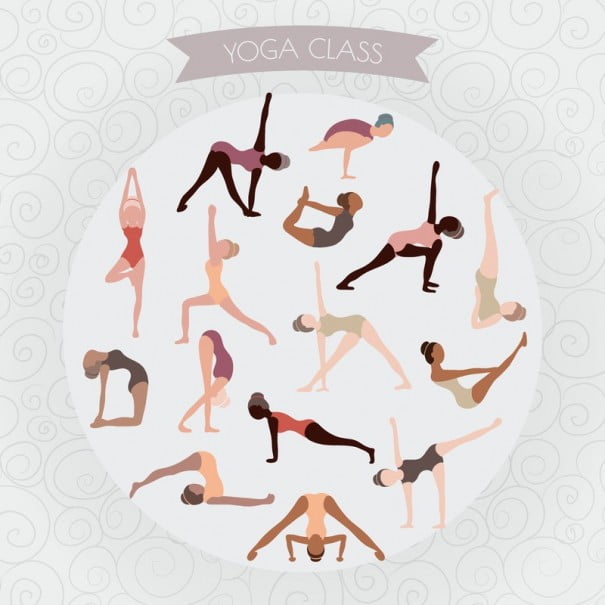 Viernes 11 de septiembre
Open day
11,12 y 13 de septiembre. Reflexología, chi-kung, terapia eco, mindfulness, registros akashicos, yoga niños, biodanza adultos, Yoga adultos, juega con música, yoga de la risa y meditación.
Where: C/ Panaderas, 20-22, 1ºA, A Coruña
More information: www.facebook.com/flordetilacoruna
Sábado 12 de septiembre
Práctica de yoga en la playa
Como viene siendo costumbre en Espígol, queremos despedir el verano y celebrar la llegada del otoño contigo. Es por ello que queremos invitarte de forma gratuita a vivir una experiencia muy gratificante: una práctica de yoga en la playa.
Opening hours: de 18:00 a 22:00 hrs
They offer: Lola Cerdá, Manoli Muñoz y Antonio Javier Sánchez, profesores de la Escuela Internacional de Yoga
Price: Práctica gratuita
Where: Playa de los Arenales, Elche (Alicante)
More information: http://espigol.es/practica-de-yoga-en-la-playa/
Ayurveda course
Para conocer qué es el Ayurveda, su historia, principios básicos y estilo de vida. Se realizará un test para saber cuál es la dosha personal y, desde ahí, descubrir cuál es la alimentación adecuada y hábitos que se pueden seguir para curar y prevenir enfermedades
It organizes: Fundación Internacional El Arte de Vivir
Address: Mejía Lequerica 12, 4º ext. dcha. Madrid
More information: http://www.artofliving.org/es-en
Creación de Mandalas para la Creatividad y Relajación
Dinámico y divertido taller para conocer cómo, a través de los mandalas, puedes expresar lo que hay dentro de tu ser a través del dibujo, la pintura y la influencia de la música. No es necesario conocer técnicas de dibujo ni de pintura, sólo la intención de liberar tensiones y relajarse.
Se empieza con una breve introducción acerca de los mandalas, beneficios y formas de creación de los mismos. Luego, y según el tema específico de cada taller, a través de meditaciones guiadas, se realizarán varios dibujos de mandalas que el participante creará desde cero, expresando y activando su centro creativo y ayudando a su psique a reorganizar la información de su universo personal, a la vez que lo ayudará a relajarse, mejorar su concentración, calmar su mente, aquietar sus emociones y estimular sus habilidades innatas para resolver problemas.
Where: C/ Las Infantas, 18, 1º, Centro Massalma. Madrid
More information: http://www.oentandem.com/content/taller_mandalas_relajacion_oentandem.html
El poder de los chakras
Prácticamente a todos nos asaltan alguna vez en la vida estas preguntas: «¿Quién soy?» «¿Cuáles son las fuerzas que actúan en mí?» «¿Qué capacidades hay ocultas en mi?» «¿Cómo puedo explotar al máximo todo mi potencial de felicidad y creatividad?».
El conocimiento de los centros energéticos del hombre responde a estas y otras cuestiones tan sutiles. Cuando comprendemos la misión y los modos de funcionamiento de los chakras en todo su alcance, se esboza ante nosotros una imagen del hombre tan fascinante y sublime en su perfección potencial que volvemos a quedarnos asombrados ante el milagro de la creación.
It teaches: José Carlos Santacruz
Price: €60
Registration: 965 446 674 t / info@espigol.es
Where: Room Espígol, Elche (Alicante)
More information: http://espigol.es/taller-el-poder-de-los-chakras/
Domingo 13 de septiembre
Meditación y Yoga Nidra
La práctica de la meditación nos permite parar y observar. La inercia en la que normalmente trascurre nuestra vida diaria nos impide prestar atención, ni a lo que sucede a nuestro alrededor, ni a lo que sucede en nuestro cuerpo o en nuestra mente.
El Yoga Nidra, conocido como sueño consciente, es una práctica de meditación guiada que se desarrolla tumbado. Las instrucciones que se facilitan van dirigiendo a la mente a un estado más sutil de percepción, permitiéndonos un descanso profundo y en algunos casos una comprensión profunda.
Where: Yoga Anandamaya. C/ Alcalá, 68. 1º dcha. Madrid
More information: http://www.retiroanandamaya.com/2015/08/06/meditacion-y-yoga-nidra/
Workshop of bells and Tibetan bowls
When a Tibetan Bowl sounds close to us we noticed as a part of our body responds to that call. Vibrate by sympathy or affinity of vibration frequency with parts of our body that are desarmonizadas and help us find the physical, emotional, mental and spiritual balance.
It teaches: Maestro José Carlos Santacruz
Price: €30
Contact: T965 446 674 / info@espigol.es
Where: Room Espígol. Elche (Alicante)
More information: http://espigol.es/taller-de-cuencos-tibetanos/
Jornada de Yoga Iyengar
Lo que caracteriza al Yoga Iyengar es su enfoque terapéutico dado que es una práctica que atiende a las limitaciones físicas de cada individuo y para ello se sirve de gran cantidad de soportes como sillas, ladrillos, cinturones y otros aparatos. Las posturas se mantienen un tiempo determinado y siguen un orden específico que se van abordando progresivamente y de acuerdo al nivel de alumno. Las sesiones son muy verbales dado que es una enseñanza muy precisa en la que continuamente se van corrigiendo los errores y la alineación.
Opening hours: de 11.00 a 13.00
It teaches: Juan Fresno
Contribution: Donativo Voluntario
Where: Yoga Anandamaya. C/ Alcalá, 68. 1º dcha. Madrid
More information: http://www.retiroanandamaya.com/2015/08/06/jornada-de-yoga-iyengar/#more-272