Mental Yoga and meditation
Sometimes people ask if I'm still giving meditation classes at the yoga Center which I founded in January 1971 along with the Almudena Hauríe yoga teacher. They have passed more than half a million people by Shadak and every day I'm teaching two kinds of meditation in the afternoon. Calle Ramiro writes.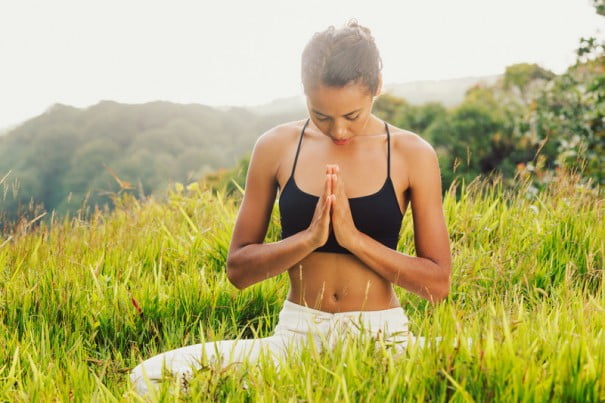 Diverse and important exercises of meditation are practiced in these classes, research on all types of spiritual and psychological issues and held a colloquium. It delves into the most important disciplines for self-development and taught techniques of yogic meditation and vipassana (the misnamed mindfulness).
So that they can be accessible to all interested persons, from ten years ago not have been uploaded the quotas, which are 39 euros per month for a weekly class and 5 euros per month for two weekly classes. If combined with hatha yoga, yet classes are more economical.
I take these lines to assert that I have never formed meditation teachers, as some instructors may arrogate to itself. I have made an exception with Pauline monk, a true karma-yogui, which provides free yoga classes mental thousands of centers of elderly and retired people.
Me he limitado a impartir clases de meditación a toda suerte de personas a lo largo de 44 años, habiendo también escrito una decena de libros sobre el tema, destacando The great book of meditation.
I think inappropriate and unscrupulous that meditation courses are taken at exorbitant prices, thus closing the door to people who have no means to take them. These ancient and valuable techniques in the wide Riverbed of yoga, have to reach all kinds of people and even those who can not afford them by their complete lack of media. Fortunately they are introducing in prisons, hospitals, universities, institutes and classrooms for people of the third age and a long etcetera. Congratulate us on this!
It is necessary to make a clarification on the Radja-yoga or yoga mental and meditation. One may not think that a branch of medicine is any medicine, and in the same way, meditation is an essential technique used by mental yoga or radja-yoga, but not enough. Radja-yoga is the yoga that has researched relentlessly in the profound nature of the mind and its functions and trends. It is a large body of teachings, instructions and methods, which aim to eliminate the basic mind ignorance so that I can report a pure and transformative vision.
La mente es muy compleja, un gran misterio. Está llena de velos que hay que ir descorriendo para alcanzar la Sabiduría y finalmente ver las cosas como son. Ver las cosas como son entraña lucidez, y entonces, desde la aceptación consciente, uno puede proceder en consecuencia. También desde esa lucidez surge la verdadera compasión.
Wisdom implies the mind and the heart, I mean the correct understanding and kindness. Mental yoga teaches us all with regard to the mind and how to get it by channeling, cleaning and stabilizing. There are techniques of concentration, meditation, visualization, level and transformation.
The Yogis were first psychologists in the world, be it theirs a self-development and experiential psychology. In fact, Western psychology is in mantillas on Eastern psychology, which is thousands of years old. The person itself must explore and understand your mind, go claiming the constructive side of it to be weakening the neurotic. The same mind stringing is that liberates. As the mind is eternal companion, we have to learn to become an ally.
Calle Ramiro

More than 50 years has been Calle Ramiro teaching yoga. He began teaching at home and created an Academy of yoga correspondence for all Spain and Latin America. In January of l971 opened its Yoga Center Shadak, that have already passed more than half a million people. His 250 published works include more than fifty devoted to yoga and related disciplines. He has made Yoga the purpose and sense of his life, having traveled a hundred times to India, the homeland of yoga.

Watch the Calle Ramiro Facebook:
https://www.facebook.com/pages/Ramiro-ACalle/118531418198874