Where the silence...
El silencio es más que la ausencia de palabras. Si estoy enfadada, niego la palabra y el cariño, y sin embargo no estoy en silencio. Silencio es escucha, comunicación precisa, acogida y amplitud. Es un lugar infinito y, sin embargo, más pequeño que lo pequeño. Es la puerta que se abre más allá del espacio-tiempo. Escribe Carmen Viejo.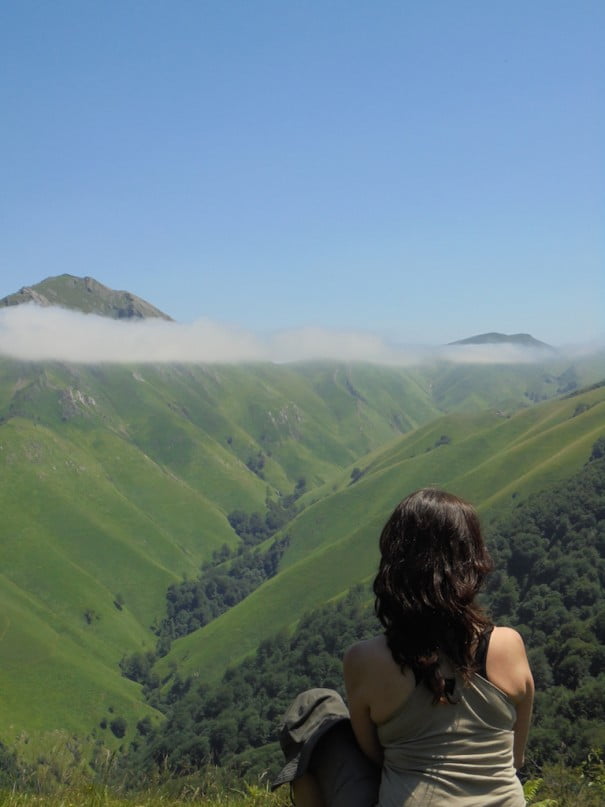 Alcanzar esta suerte de silencio es subirse a una alfombra voladora que nos permite situarnos a la velocidad de la luz y trascender la densidad. Desnudarnos de personalidad para abrirnos a lo ínfimo, por sutil, y a lo alto, por vibración. Una oportunidad de escape de la limitación material, del espacio que cercena, un viaje sin fronteras por el horizonte, una oportunidad para oír.
Silencio se opone a pensamiento. El pensamiento lo ocupa todo, el silencio se abre a todo.
No negando, sino afirmando. No huyendo del pensamiento, sino elevando la sensibilidad. Y escuchar. Escuchar por la piel, por el ojo, por la respiración y por el oído. El silencio precisa un oído fino, capaz de percibir lo latente. No es sordera, sino percepción global, amplia, indiscriminada. No es ostracismo, sino disolución. Es la sabiduría de escuchar al que habla y de hablar al que calla.
Todo habla, todo vibra. Entrar en silencio es captar esa vibración y respirar a su ritmo. Abrirnos. Permitir la llegada de las vibraciones armónicas y sutiles como olas que arriban en una playa llana y amplia. Y bañarse en ellas.
Carmen old heir (Ahimsa)

Profesora de Yoga, Licenciada en Ciencias de la Información y titulada por la Yoga Vedanta Academy (Escuela de Sivananda) y por la Asociación Española de Practicantes de Yoga (AEPY).

Workshops and retreats in Granada

Info: 620549192 T ahimsayogandalucia@yahoo.es

Association for Nonviolence and the harmonious development of being human "Ahimsa top Andalusia"

Next meetings in Granada "Yoga and human values":

"Donde el Silencio nos lleve", retiro de cinco días: Del 29 de julio al 3 de agosto, en Válor.

"Recupera tu ritmo", yoga y descanso: Del 9 al 23 de agosto, La Loma de los Gualchos.