Yoga, relaxation and fun holiday
La rutina diaria va dejando un desgaste en nosotros que necesitamos compensar con un tiempo para el descanso y la realización de actividades que nos ayuden a encontrar un espacio para la propia conexión personal. La Escuela Internacional de Yoga nos propone unas Vacaciones de Yoga en Rafelguaraf, Valencia, del 9 al 15 de agosto.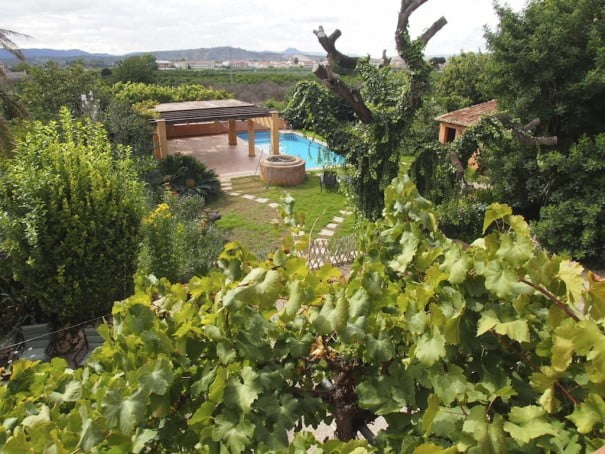 These Yoga vacation is a proposal open for teachers and students of all levels, que crea un espacio de libertad y serenidad ideal para la práctica, el descanso y, sobre todo, la diversión.
Estas vacaciones tienen como objetivo único y fundamental la tranquilidad y el descanso, además de ser una ocasión magnífica para disfrutar, practicar sin tiempo ni prisa, trabajar cuerpo-mente, profundizar en la meditación, y otras actividades que nos ayudan a indagar y a reconectar con nuestro interior.
Las Vacaciones de Yoga se desarrollan a lo largo de seis días, el tiempo necesario para el encuentro profundo, a través de la práctica de yoga y la convivencia con los demás. Se llevan a cabo en la Casa de Retiros de la Escuela Internacional de Yoga. Esta Casa, antigua alquería de finales del s. XIX, se encuentra en un entorno privilegiado rodeado de huertos y campos de árboles frutales. Proporciona el espacio ideal para la reflexión, y la convivencia e impulsa el cumplimiento de un gran compromiso con uno mismo a través del yoga: dar un sentido profundo al trabajo realizado en relación a la propia existencia.
Los encuentros vivenciales en este maravilloso lugar favorecen las relaciones interpersonales, al tiempo que profundiza en áreas especializadas que capacitan al practicante de yoga en su quehacer diario y su crecimiento interior.
La propuesta de Vacaciones de Yoga de la Escuela incluye actividades orientadas a la autoindagación, la práctica sin tiempo ni prisa, la exploración, la elevación a través de la presencia vital y consciente, y el crecimiento mediante el trabajo cuerpo-mente con meditaciones, Hatha Yoga, mantras y talleres variados con descansos durante el día.
For more information and reservations: http://www.escueladeyoga.com/Vacaciones2015.html
91 416 68 81 T - 648-078-824-677 253 399. Calle Fuencarral 134 - Alburquerque - 28010 entry. Madrid.