Santosha, the road to peace
Santosha is a State of communion with the here and now, serenity of mind and altruistic action. Although the word Holy comes from the Indo-European word "sak", which refers to the "sacred", the term Santosha refers to the way of Holiness. As well as a smart way to live. Carmen old writes.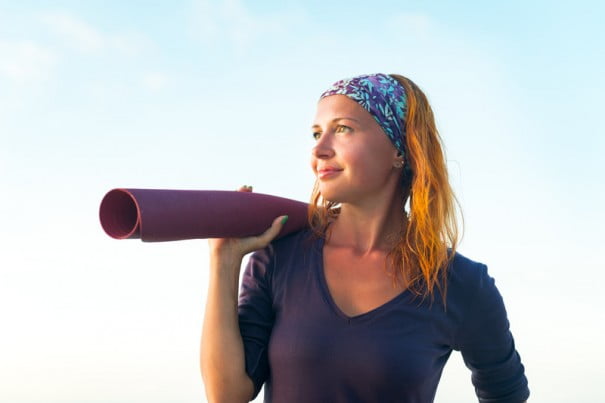 Santosha It is recorded in the niyamas, personal attitudes prior to the practice of yoga, among other four important recommendations. By itself, It is an aspiration that leads to "good living", a full life and without contradiction.
Away from the resignation of the vain and the indolence of the weak, Santosha stands as a quality for strong, pure and intelligent minds.
We can ensure that the Saint is always happy. By ignorance, bobería, comfort or indifference? On the contrary, wisdom, clarity, discipline and solidarity-based fraternity.
The practitioner of Santosha must know that the path of the rare soul time coincides with the "earthly" way. Therefore, whatever happens, he raises the event, the event that life gives you, as a form of initiation in his soul, as a purifying and one opportunity for improvement, and in sum, as something inegoista, which takes place not by him or for him, and that therefore abstains from judging. E tries to restore his life with that event in the same degree of communion with the here and now, serenity of mind and altruistic actionthat he sought in his moments of spiritual calm.
Santosha requires insight and equanimity:
– Discern It is able to distinguish what (eternal and immutable) is what is not (changing and ephemeral).
– Equanimity: without trial, without opposition, without categorical between "good and evil" reasoning. Without desire or rejection.
Therefore, Santosha can not afford by decision or outburst, but it is the result or the conquest of the steady and patient practice.
Indeed, the practice yogic carries, as defined by Patanjali, decrease mental fluctuations. When these are suspended, we have direct experience of our inner nature.
We can say that after a session, we experience a momentary state of santosha, of communion with the here and now, internal joy, serenity. In this mental stillness, there is no desire or rejection. Without desire or rejection, there is fear. Then the mind is eventually suspended the kleshas or causes of suffering. It is a State of peace.
Each day of practice, each year, every second or every life, will be strengthening in us one stable mind, a purified psyche, and an internal energy capable of making long-lasting State.
It is worth to train yourself. And for the Yogis, our mat and our meditation cushion welcome the temple where to devote ourselves to Santosha. Then, we can look at the world with those kind and serene eyes of the Holy. Not cautious, not vacuous or indolent, but wise, strong and intelligent.
Carmen old heir (Ahimsa) It is a Yoga teacher, a degree in information sciences and entitled by the Yoga Vedanta Academy (School of Sivananda) and by the Spanish Association of practitioners of Yoga (AEPY).

Workshops and retreats in Granada. Info: 620549192 T ahimsayogandalucia@yahoo.es

Association for Nonviolence and the harmonious development of being human "Ahimsa top Andalusia"

Next meetings in Granada "Yoga and human values":

One day intensive workshops: Saturday, May 23 and June 13, Viznar (35 €/ workshop).

Removal of five or three days: from July 29 to August 3, in value (45 €/ day).

Summer stays: from 9 to 23 August, La Loma the Gualchos (35 €/ day).