(VI) International session of Global energy Parliament
The VI international meeting of the Global energy Parliament (GEP) will take place in the Foundation Giner de los Ríos, Madrid, June 12, 2015, on the theme "Art and science to govern". (In the photo, the founder of the GEP, Swami Isa)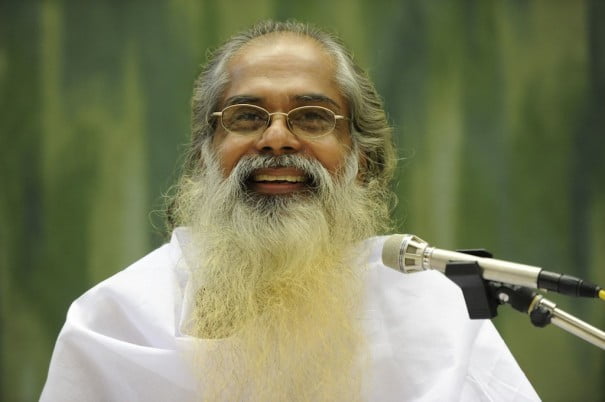 This Parliament [www.global-energy-parliament.net] It is an international organization with the Mission of promoting scientific research, submit recommendations and strategies with the objective of ensuring a peaceful and sustainable life for human beings and the universe. Sessions have been held in the Parliament Global energy Thiruvananthapuram, India (India), Dresden, Paris, London and Geneva on topics ranging from sustainable economy to peace. The resolutions adopted are forwarded to national Governments and international organizations.
The Global energy Parliament was founded in 2010 by Swami Isa (http://www.ivpt.org/home). It is an international organization made up of people who have pledged to unite spirituality with science, through the scientific research of the power and how it can contribute to the sustainability of universal.
Energy for sustainability and peace
In its effort to achieve unity, the Yogi is able to realize that the outside world is not different from the inner world. Everything is energy. Through different paths, all beings reach the same goal: the perfect drive, perfect peace and perfect happiness.
Swami Isa It belongs to the great tradition of Indian Masters. He is founder of the Isalayam Ashram and the Isa Viswa Prajnana Trust, charitable organization registered in the India who runs a school, a center of higher education and the Global Parliament of power. Swami Isa teaches a very powerful form of yoga and meditation (called Life for total awareness), but for people who are looking for how to integrate your daily work and life in the ultimate goal of happiness, has developed the Global energy Parliament (GEP).
Among the members of GEP to the Dr. Masaru Emoto (author of the famous book Message from water), Professor Ervin Laszlo, the Dr. Amit Goswami and many diplomats, politicians and peace workers, among them former Secretary general of the UN Under Shashi Tharoor, and the founding President of Seychelles, Sir James Mancham. A wing of Parliament research is dedicated to work in the science of energy research, including the development of power generation device for sound in collaboration with the French Centre for Atomic and alternative energies.
(VI) international meeting
The sixth international meeting of the World Parliament of power will take place the June 12 at the Foundation Giner de los Ríos, Co-organizing institution of the event. The theme of the event is "The art and science of governing." Swami Isa will be present, as well as many other government officials, scientists and educators.
Welcome are to all the Yogis and anyone who wants to attend and register as a member of Parliament. This is a space where everyone has a voice and can participate in the development of common resolutions in the traditional format of a Parliament. All are invited to ask questions, participate in the discussions or even make a brief proposal.
Join the GEP for peace, happiness and sustainability!
More information: Download this file GEP information document
and in the office of GEP Spain: es@global-energy-parliament.net/ 647 610 500 T
Registration: www.global-energy-parliament.net
Day of Yoga Swami ISA

On Sunday, June 14, Swami Isa will give a special day of teaching yoga and meditation in Madrid at the vegetarian restaurant Ecocenter.

More information here: www.ivpt.org/madrid