Vegetarian recipes (tab 29 / sweet)
We have chosen two sweet, Apple kanten and Ginger bread, extracted from the book The book of Yoga and cooking, of the Sivananda Vedanta international Yoga centers. We hope you enjoy preparing and enjoying these recipes.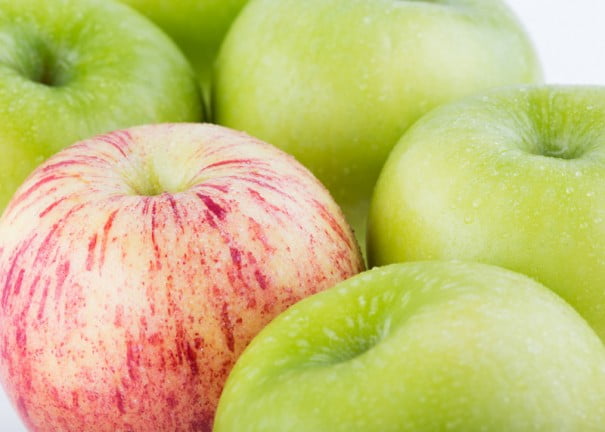 Apple Kanten
This traditional macrobiotic dessert is a thick custard like a jelly. It usually serve only, but it is exquisite with an aromatic macedonia. For 4-6 persons.
Ingredients:
1.5 l of Apple juice
3 tablespoons barley or rice syrup
2 teaspoons of vanilla essence
6 tablespoons agar agar flakes
3 tablespoons finely grated lemon rind
a pinch of sea salt
150 g of peeled and chopped Apple
Preparation:
Put all ingredients, except the Apple into a saucepan and bring to a boil, stirring. Reduce heat and simmer 10-15 minutes, stirring occasionally. Pour the liquid into a source of service, leave to cool for 20 minutes and carefully incorporate the chopped Apple. Allow to cool, stirring once or twice to make sure that the lemon rind is distributed evenly and refrigerate 1-2 hours.
Variations:
Substitute Apple juice for orange juice, the lemon rind by shell of Apple, the essence of vanilla for 1 teaspoon of fresh ginger juice and 4 teaspoons of ground cinnamon.
To thicken the pudding mix 2 tablespoons arrowroot in a bit of Apple juice and add while mixture is heating in the pan.

Gingerbread
In this warm traditional cake, ginger helps to enliven the digestive fire. Gingerbread can serve only or sprayed with butter, jam or butter and orange glaze.
Ingredients:
125 ml oil
150 ml of molasses
200 ml of yogurt or soy milk
1/2 teaspoon salt
450 g of whole wheat flour
1/3 teaspoon of cloves
1 1/2 teaspoons of baking soda
2/3 teaspoon ground ginger
1 teaspoon of ground cinnamon
Preparation:
Preheat the oven to 180 c. Lightly coat 20 cm square pan with oil.
Mix the oil with molasses and milk or yogurt in a large bowl. In another bowl, stir the dried and sieved ingredients into the molasses mixture, stirring bran remaining in the sieve.
Pour into pan and bake for 40 minutes. The cake is made when clicking it with a stick this it comes out clean.
Leave to cool in the mould. Remove from pan and cut into slices to serve.