Amma in Madrid: volunteers are needed
To organize the probable visit of Amma to Madrid soon will need many hands. We write to share Hiria Bernal, follower of Amma and founder of the Yoga School of Las Tablas, and also attached the communiqué of Amma Madrid.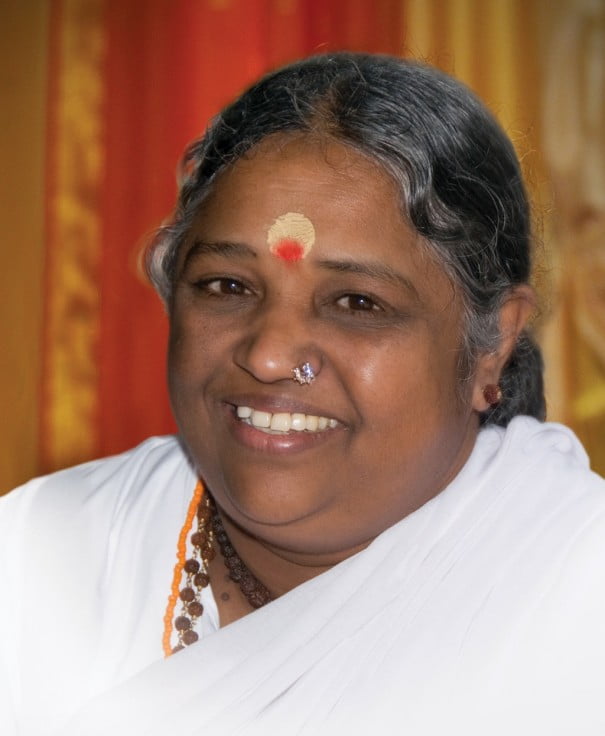 All in some or other occasion we have expressed our desire to do something that can really change and raise awareness in our world. Because the time has come. After a few years seeing to Amma in Barcelona, this past year we were in his ashram during the month of August. What is seen and lived there are long count, but could we talk about something almost miraculous that this wonderful be has managed to create and do to help thousands and thousands of people. Tirelessly and supported by a huge group of volunteers, has done something that seems impossible.
This we hope to speak in any presentation you make on this work, but why write to you now is because It is considering the possibility of Amma to come to Madrid, and to do this they will need many hands. All the benefits of everything what you do will be for the social work of MEAs. There are jobs in the kitchen, serving in different positions of meals, shopping, therapies, reading of cards astrology, area child care, nursing, scrubbing dishes, cleaning bathrooms and general, musicians, dance...
I refer you the mail sent by the Madrid group, so those who you feel you can help write the program, making a brief description that they can offer.
Amma Madrid team request
Dear @ amig @: We are already working on the preparation of the possible visit of Amma to Madrid and that is why we have launched several initiatives. If you want to collaborate as a volunteer in some of the activities that are below, please fill in the attached questionnaire and refer it to
ammamadrid.voluntariado@gmail.com
Previous preparation and volunteering in the Amma Madrid 2015 program Support activities
Presentations of Amma and his humanitarian work
Concerts or solidarity dinners and other events
Therapies of Valentine gift
Community support activities
Solidarity Yoga for unemployed people
Social dining room
Tree planting
In the love of Amma,
Amma Madrid