Proposals for the weekend
For this third weekend we bring you a calendar full of activities: conferences, workshops, retreats, concert, meditation... They are unique experiences that can leave unforgettable traces in your life, including positively in your personal growth. Enjoy it!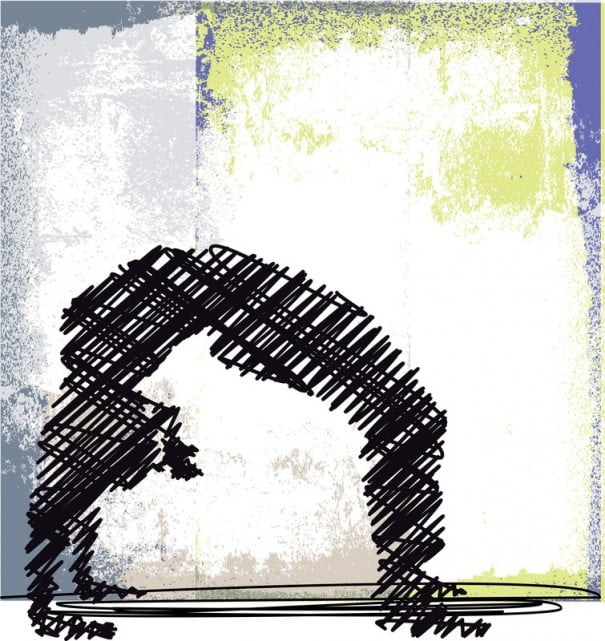 Friday, November 14
Lecture: "Reiki and different ways of understanding it, use it and pass it on"
What is Reiki?, what is its source?, how was developed?, what is a technique of channeling and energy transfer?, what is different from what they do the healers?, why are so many different Reiki disciplines?, what are the most effective?
Every element of our lives is likely to be treated with Reiki energy to raise your vibration and cleanse ourselves of negative mental-emotional energies that we somatizaremos sooner or more in the form of disorder, accident or illness. Everything in us and around us is energy vibrating at different levels. When turned down the level of vibration energy entered into a spiral of negativity that is fed back and makes us feel badly both in our bodies and minds to our around. We will discuss how to use Reiki in diseases, wounds, infections, trauma, food, medication, cleaning items, rooms, energizing situations, etc.
It teaches: José Carlos Santacruz, maestro-profesor and instructor of Reiki
Price: Free upon registration
Where: Room Espígol, Elche. Alicante
More information: http://espigol.es/conferencia-reiki-elche-alicante.html
Saturday, November 15
Cycle of inner silence meditation workshops
Presentación Ciclo theoretical and practical workshops, where be practiced Radja and Hatha yoga (physical and mental yogas), and will also explain the different techniques of meditation and the reasons for which incorporate the practice of meditation in everyday life.
The cycle is conceived as a full meditation course, divided into three parts: 1. balance 2 harmony 3. Alchemy. The reason for that has been designed in such a way is none other than the practitioner can integrate the practice of yoga and meditation in everyday life.
It teaches: Emilio J. Gómez, Professor of school of Yoga silence Interior
Opening hours: 10.00 to 14.00 h
Price: The cycle of workshops shall be paid in full, being in total four workshops € 120. If you want to attend the presentation in the form of proof, the cost will be € 35, which will be deducted from the € 120 if you decide to perform in its entirety.
–Taller I – Equilibrio, Saturday, December 13 - 2014. In general, is usually conceived as something static balance. However, nothing further from reality, as understood in this way balance is a concept in mind. The true balance appears in the movement and dynamism of the life. Therefore, we need our machine, and all its centres in balance, as an instrument to manifest our spiritual nature in the outside world. Topics to address during the workshop: essence and personality personal balance different functions of the machine.
Taller II – Armonía, Saturday, January 10 - 2015 in the path of self-knowledge the mind makes the journey inland, passing all the different layers formed by the personality, the ego and the subconscious, to connect with the essence. When this happens, world indoor and outdoor are fused in a moment of pure understanding. Then, the possible differences between both worlds will have disappeared, giving way to the experience of harmony. Topics to address during the workshop: expression in the outside world journey into harmony between outside and inside
–Taller III – Alquimia, Saturday, February 14 - 2015 the art of transmutation and transformation. Because "to realize" it is not enough. It is essential to take action, always inherent in the process of giving you account. After the accumulation of "Thomas of consciousness", the possibility of transforming our small personal world, our microcosm, becomes an obvious reality. Topics to address during the workshop: observed, the observer and monitoring integrating all elements and relative.
Where: School of Yoga in the tables. c / Isabel Colbrand 10-12. Madrid
More information: www.escueladeyoga.org/
Ashtanga Yoga intensive
15 and 16 November and on 13 and 14 December. Intensive two weekends on the practice of Ashtanga Yoga Mysore House. Says José Carballal, who teaches the course: "especially, like to work during these two weekends allows me to give a fairly concrete explanation of physical practice (which the first module is dedicated) and the time between both meetings helps to settle all such information before returning to get together to see the subtler aspects deep and important of this practice, which many confuse with pure physical exercise. The results of this course are always very good, and I encourage those who may have wanted to deepen and gain a broader understanding of this practice that you come to dive with me".
Where: Mysore House, Madrid
More information: http://ashtanga-yoga.es/curso-ashtanga-yoga-jose-carballal/
Removal of Yoga, meditation and Kirtan
What you'll find in this recall?
Practice: Hatha Yoga, breathing (pranayamas), technical relajación(Yoga Nidra), meditation and Kirtan (singing of mantras).
Soft trekking in the surrounding area.
Nature: free time to discover and enjoy the environment.
It includes one night in a double room with bathroom. Homemade vegetarian food. Aksara: Professor of hatha yoga and meditation formed in the school of Satyananda. Susana (Subhadra): Professor of hatha yoga and meditation formed in the school of yoga G.F.U and Satyananda school.
It organizes: Vrindayoga / info@vrindayoga.com / 615475750
Where: Arenas de San Pedro (Avila)
More information: vrindayoga.com /? lang = is
Hindustani classical music concert
Carlos Guerra, Bansuri. Alvaro L.Melgar, Sitar. Kanav Mahajan, table. Ticket €10.
Where: Anahata. Center for alternative therapies.
Address: C / Bravo Murillo, 160 (passage, local 11-A). Madrid
Contact: Juan Ramon 689 247 614 / Alvaro Lopez: 616-649-556
More information: http://anahatacentro.com/index.htm
Workshop of introduction to Kundalini Yoga in Bilbao
Kundalini Yoga is the art of stimulating, manage and direct your own energy, experience that flow of energy inexhaustible, be aware of your potential. Through his practice, we encourage system glandular and nervous, raising our creative potential. Our inner vitality increases, helping us to manage stress and calm the chaos inside the mind.
"Kundalini Yoga as a whole (kriyas, asanas, pranayama, mudras, relaxation, meditation, singing of mantras) offers it practitioners the opportunity to acquire a balanced mind and optimum physical capacity to enjoy life fully." In Kundalini Yoga, the most important is the experience, she goes straight to the heart. And there are no words to replace that experience."
Contact: 650 481 845 e-mail: hariatma5@gmail.com
Contribution: €25 / hours: 10:00-13:00 h
Where: Space Gobinde Bilbao. C / Bidebarrieta, 12 1º B Casco Viejo. Bilbao
More information: https://kundaliniyogabarakaldo.wordpress.com/
Balance and stability in the midst of change
15 and 16 November. All that is around us and ourselves changes constantly. Understand and remember the transitoriness brings balance in our day to day.
In this course you will accompany with yoga sessions led by Mercè Ribera (www.camideioga.com)
Where: Monastery Samye Dechi Ling Santa Coloma de Farners, Barcelona
Contact: Mercè Ribera 636 609 032 T cami@camideioga.com
More information: http://www.samye.es/monasterio-samye-dechi-ling/agenda/equilibrio-y-estabilidad-en-medio-del-cambio
Retirement: Yoga and sexual energy
On 15 and 16 November. Sexual energy or kundalini is essential in all paths of yoga. To understand its nature and treatment that must be given during the weekend we will deepen their knowledge and understanding.
Sexuality: In Tantra is essential to awakening sexual energy, even in so-called Tantra of the right hand, which excludes sexual practice.
Sexuality, therefore, does not necessarily mean sex; sexual energy is the first manifestation of kundalini in their wake. When this sexual energy reaches the heart person reaches full maturity, the mind becomes, and remains open the way to higher levels of consciousness.
It organizes: Yoga Center Siddharta. C / 70 Numancia 1-2nd and 3rd. Barcelona
Contact: T 934196959/629588870 / sid@centredeioga.com
Where: Masia Can Gori, Peralada. Barcelona
Price: €257
More information: http://www.rosadaniel.com/
Mindfulness Meditation + Yoga + live music
Workshop how can learn to calm my mind? Learn relaxation and meditation techniques, enjoy a session of yoga and live music conducted by the musician Alfredo Porras.
Contact: T 622 18 32 55
Where: Iomfit Pilates & Yoga Center. C / Francisco acute 8 Gomez, Teatinos-Málaga
Price: €35
More information: http://www.omalagayoga.com/
Meditation workshop
Our proposal is based on attention, breathing exercises, perception, observation and mental fitness on us and the judgments and values that are conforming our experience. The physical, emotional, psychological, and social are levels in which we are and become object of observation.
Contact: 91 575 1913 / info@yogacenter.es / www.yogacenter.es
Where: Yoga Center Madrid. C/Serrano, 6, 4, Madrid
More information: www.yogacentersc.es/eventos/203-taller-de-meditacion
Retirement: Goa, paradise for mind and body
From 15 November to 16 December 2014 and December 27, 2014 9 January 2015. Travel is by Rajasthan to finish with the retreat in Goa. The four day retreat are shared between leisure time and discipline. Begins early with the yoga class, after breakfast to meditate. The rest of the day is free to enjoy the Morjim beach. Wednesday opens the Flea Market of Anjuna, the most popular of the area where the typical products of India.
An excursion can be to Anjuna, then visit the Vagator Beach and end up in the fishing port of Chapora, where you have to try the delicious juice of Strawberry in the juice bar that is next to the tree. Back to Buddha Garden and before dinner is the time enjoy an Ayurvedic with natural essential oils massage. Once on the target can opt for the full pension and benefit from a diet Ayurvedic, to complete the withdrawal in the best possible way. Teachers who make withdrawals are native qualified in ayurveda and yoga. During the four days, a doctor of ayurveda, is available for medical consultations.
Contact: info@aventuraenindia.com
More information: http://www.aventuraenindia.es/goa-paraiso-de-cuerpo-y-mente.html
Reiki-level I workshop
15 and 16 November. Reiki is a system of healing/self healing through the laying on of hands produces a transmission of Universal energy that rebalances the energy level of the body acting both on the physical plane, as mental, emotional and spiritual self-realization, growth and the spiritual evolution of the practitioners. What will you learn in the first level of Reiki?
What is Reiki
History of Reiki
Principles of Dr. Mikao Usui
Reiki and its relation with Chakras
How and where to apply Reiki
Gassho Meiso
Meditation Gassho
Balanced of Chakras
Balancing the endocrine system
Technical Kinenbi
It teaches: Nativity Cepeda, Reiki Master
Price: €100
Contact: info@despertardeluz.es 677 68 39 48 T
Where: Awakening of light space. C/Euripides, 84. Valdemoro, Madrid
More information: http://www.despertardeluz.es/
Expressive play and deep laughter workshop
An experience to go back to the heart through the spontaneous game, sincere laughter and human reunion. It is a practice that allows us to experience capabilities that have to do with the energy of the heart: joy, happiness, beauty, creativity, tenderness, the brotherhood, among others.
Opening hours: from 18 to 20 h
Where: Centro sync grace. C/Pere Serafi 7, Gràcia, Barcelona
Sunday, November 16
Charity concert of the pianist Cyril Marie
See http://www.yogaenred.com/2014/11/13/concierto-solidario-de-cyril-marie/
Day of full consciousness in Altea la Vieja
UNN meeting open to all. The power of full consciousness has the ability to heal and transform our lives. The practices taught by Zen Buddhist Thich Nhat Hanh - simple practices and observe the breathing, walking, speaking, listening, and eat in full consciousness - can deeply touch elements that make us feel good and that nourish our ability to respond to life with clarity, compassion and understanding.
Opening hours:
10.30 h Yoga or Qi Gong
11.00 h sitting meditation
11.30 h will be screened a talk Thich Nhat Hanh (in English with Spanish subtitles)
13.00 h meditation walking and food
15.00 h deep relaxation
16.00 h we will share our experiences and we will finish about 17 h.
And we're going to sing some beautiful songs.
Where: Santa Barbara in Altea la Vieja finca
It organizes: Coordination Sangha Interser Valencia
More information: www.interser-valencia.org