The transpersonal dimension
Las dos primeras etapas de la Meditación Integral (ver
1ª parte
) nos ponen en contacto con la dimensión del ser, con el aspecto trascendente y sutil no manifestado. El ser participa de una doble naturaleza, por un lado la consciencia y por otro la energía. Las primeras etapas investigan el fenómeno de la consciencia; se adentran en el plano del inconsciente colectivo y del nacimiento de la consciencia. Escribe José Manuel Vázquez.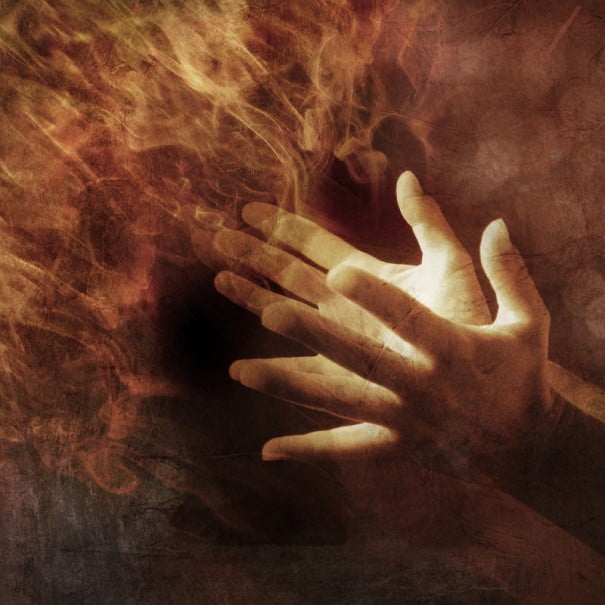 Primera fase: ofrecer y entregar lo conocido.
Punto focal: coronilla. Simbólicamente nos situamos más allá de lo conocido.
Empezamos por ofrecer todo aquello que tomamos como propio. Dejamos partir lo conocido y nos entregamos gradualmente a la sabiduría del inconsciente. Dejamos partir las expectativas, las ideas preconcebidas y los juicios de valor.
Ofrecemos lo que somos. Nos instalamos en el vacío dejando partir cualquier imagen que surja. Mantenemos nuestra atención y confiamos.
Segunda fase: volverse receptivo.
Punto focal: el entrecejo. Está asociado con la parte frontal del cerebro y la glándula pineal.
El segundo paso es complementario del primero. Es inevitable que en el proceso de entregar lo conocido vayan apareciendo creencias inconscientes profundas y que afloren patrones mentales desconocidos. Imágenes, recuerdos, ideas asociadas, negaciones, etc., que por su propia naturaleza transitoria, evolucionan, crecen y decaen. Observa y no tomes partido en este proceso, solo observa
Nos alineamos con los contenidos inconscientes de nuestra psique.
Algunas dificultades del trabajo con lo transpersonal:
Si observamos la dimensión del ser como un valor absoluto nos volveremos exigentes y a la larga mentalmente rígidos. Debemos conducirnos con sentido común sabiendo que hay tantas visiones de la verdad como personas.

Si empezamos a confundir lo percibido en diferentes planos de consciencia acabaremos creyendo ser quien no somos.

Atraídos por la contemplación de los mundos sutiles podemos ser tentados de abandonar nuestras responsabilidades mundanas.

Tenemos la tendencia a rechazar las imágenes extrañas cuando no las entendemos y a negar lo que no encaja en lo que debe ser.

Podemos caer en la megalomanía de creer que el ser y todo su potencial forman parte de mi y no al revés.

Si recibimos demasiada información inconsciente nos podemos sentir abrumados. Si esto sucede, debemos descansar y dejar momentáneamente nuestra indagación.
Algunos beneficios de la dimensión transpersonal:

Vaciamos gradualmente nuestra mente de ideas preconcebidas.

La mente consciente se alinea con la mente inconsciente liberando un potencial increíble.

La conciencia de unidad, la experiencia de que todo está conectado y de que todos formamos parte de todo es una poderosa herramienta de crecimiento personal. La sensación de que no estamos solos, de que el universo evoluciona a la par que nosotros nos aporta confiaza y una actitud positiva frente a la vida.

Cultivamos una mente no reactiva y receptiva.

A la persona que es plenamente consciente (Siddha purusha) los textos clásicos le atribuyen infinidad de habilidades mentales.

Ser consciente, tener información privilegiada del inconsciente.
Who is

Jose Manuel Vazquez created his school, Yoga organic, 12 years ago, where he teaches and runs it. He is a trainer of yoga teachers. He is president of the Shiva-Shakti Association of Integral Yoga, a teacher certified by Yoga Alliance and the Spanish Association of Yoga Practitioners (AEPY). He's written the book, Integral to Western yoga manual (Alliance).