Ayurvedic therapy course (discounted!)
Don't miss the opportunity to sign up for this course, designed for a solid foundation of theoretical and practical knowledge about Ayurveda, fuller science for living in health. Special discount for readers of Yoga network.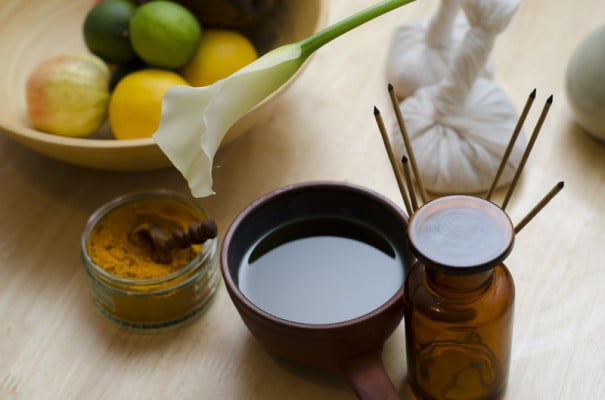 This Massage and Ayurvedic therapy technician course organized by Padmasana Center It is especially recommended to lovers of health and beauty. Naturists, doctors, nurses, yoga teachers, massage therapists, to all those who want to take responsibility for their health or simply delve into the ancient science of life.
Duration: 65 hours (45 hours + 20 hours of self-study).
Opening hours: 10.00 to 17.30 hours
Dates and content
August 2: "champi" massage head neck and shoulders
3 August: Swedana and Padabhyanga
August 4: massages and Ayurvedic facial treatments for skin problems.
August 5: abhyanga massage (lymphatic, energetic and psychosomatic massage according to dosha)
6 August; Navarazizzi (neuromuscular disorders)
August 7: Udvartana
August 8: Shirodhara and Pizzicil (single Pizzicil video)
Agenda of the theory (25-30% of each meeting will be devoted to the theory, and this will be complemented with a dossier of own creation that the student must study).
Introduction and principles of Ayurveda, origin, history, goals and philosophy, Tridosha, panchamahabutas (five elements), concept of disease, balance macrocosm and microcosm-
Anatonomia and Physiology: Doshas, prakriti and vikriti, shrotas, Dhatus, Ojas, gunas, ama, Malas. Agni. Pathologies.
Ayurveda and fitness nutrition: Dinacharya, seasonal routine, yoga and ayurveda, diet, exercise, food as medicine, use of spices. Meditation.
The course trainer: Violet Arribas Alvarez. Director of the Padmasana Center. Professor of Hatha, Radja and anything Yoga. Ayurveda therapist by Sivapriya Ayurvedic Hospital in Kerala India.
Visiting Professor: Jayesh James. Diploma in Ayurvedic and Panchakarma therapy at the clinic Kandamkulathy Vaidyasala of
Kerala, India. Diploma in Hatha yoga at the Sivananda school yoga Vedantha. Trivandrum. Kerala.
Price: €990 mentioning that you are a reader of Yoga in network (cost real:1. €150).
"Ayurveda - says Violet ArribasDirector of the course and in Padmasan Center - it is much more than massage therapies. The truly beautiful of Ayurveda is to teach people their philosophical bases, its tenets as Psychosomatic Medicine and holistic health approach, its arsenal of methods, teachings, techniques and tips to know the purpose of life and develop it with health and happiness in the mind, keeping the disease away".
All beings want to be happy, and health is the way. It includes some degree of consciousness and order in mind, certain habits based on a knowledge of what you really need at all levels to fulfill the purpose of existence, nourishing the body, mind, balance energy, daily habits should I follow and why, what characteristics make me unique and how, according to them, should I take care of myself.
"Form in Ayurveda, beyond teaching techniques of purification, rejuvenation and rebalancing of different psychophysical disorders by means of massages and therapies, is primarily teach to understand a health system that makes us everyone responsible for their psycho-physical well-being, the which is all a path to happiness", says violet Arribas.
This course is designed to get a good foundation of theoretical and practical knowledge about Ayurveda, including history, philosophy, and psychology Ayurvedic, Ayurvedic nutrition, daily routine Physiology, yoga, major imbalances and major techniques of purification and rebalancing through therapies and massages, but also through the adjustment of habits of feeding, exercise, mental and emotional balance, etc. Without knowing all of this, an abhyanga massage loses all its value and meaning.
Request more information violeta@padmasanacenter.com or Tel, 620325071