Rishikesh, do lighting in three days?
Rishikesh, the City Holy in the foothills of the Himalayas, has always been a place of strong vibrations that attract spiritual seekers as the sadhus, Hindu ascetics who follow the path of penance and austerity to achieve enlightenment. It took little to call countless seekers Oriental to her lap, so becoming the world capital of yoga. Writes Uma Nath.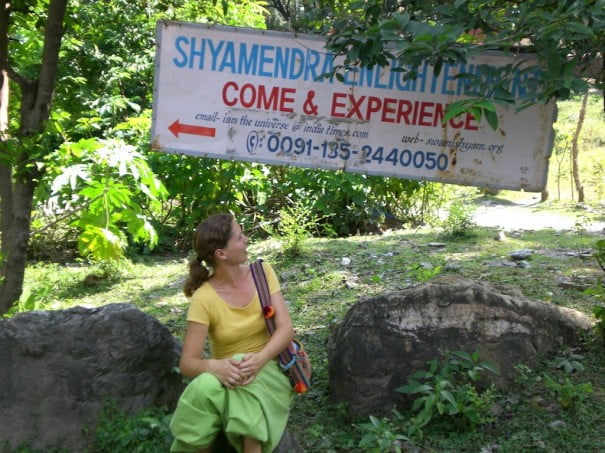 As soon as I set foot Rishikesh for the first time, the magic of this special place with the energy flowing from the Ganges, captivated me immediately. I loved the presence of spirituality in every corner and of course wanted to practice some yoga. Not take much to realise that It would not be easy to find a class and a teacher of yoga fit with me. There are hundreds of offers classes and workshops of yoga and meditation, as well as countless schools and ashrams that offer their music to spiritual seekers. The walls of the streets and restaurants are filled with posters announcing classes and retreats of all kinds. One in particular caught my attention. He said:
Enlighten yourself in just three days!
Impressive! It was not very clear what kind of yoga I wanted to try. Between Trika, Hatha, Ashtanga, Iyengar and Kriya yoga, was made a mess. I chose the Hatha, and my first class tried it in an ashram near the hostel where I was staying, donation suggested 200 rupees.
I have to say that the young teacher was an excellent hathayogui, their positions were impeccable and truly admirable, but It was not such a good teacher. During a lesson, I turned to see where were moans strangers who had already listening for a while behind me. They were a few Korean guys, who probably were taking the first class of yoga in your life. They tried to imitate the teacher the best thing that could, but their faces reflected a somewhat frustrating suffering. I didn't understand why the Professor not taught alternative positions and why they did not come to care for them.
Something that said my teacher during a class of Kundalini Yoga in Barcelona and will never forget came to my mind: "Yoga, practiced free love, is not yoga."
So, in the end and after the word yoga means unión. Personalmente considero que el yoga es mucho más que practicar posturas complicadas: es una forma de hacer el amor con el alma.
También tuve el placer un poco espantoso de conocer al campeón mundial de yoga. Hasta entonces no sabía ni de la existencia de este tipo de campeonatos. Él también era por supuesto un súperyogui, que disfrutaba mucho de dar una pequeña demostración de sus habilidades yoguicas en forma de ásanas complicadas o bajando el ritmo de su corazón al mínimo delante de quien mostraba cierto interés en yoga. Muy interesante, pero yo pensaba que el yoga es una práctica muy íntima y personal que ayuda a abrir no solamente el cuerpo, sino también el corazón y el espíritu.
¿Acaso estaba equivocada?
Thank God I finally found yoga that I liked really! The Sikh teacher, a wise and humble man, taught Hatha from the bottom of his heart, taking care of each one of the many students present in their classes. In fact, she left his professional career from engineer to devote himself to his passion, Hatha Yoga.
Of course there are a number of good teachers of yoga in Rishikesh, and each of us will finish before or after finding one with which most vibrate. For me, delighted with my discovery, I stayed with it.
También puede que, a veces, no dominar del todo el idioma inglés (y uno tarda un poquito en acostumbrarse al acento indio) represente una barrera para profundizar la práctica.
Si estás barajando la idea de formarte como profesor de yoga en India, igual te interesa esta propuesta que desde Milindias organizamos junto con Ricardo Ferrer, Instituto del Yoga Europeo.
Si quieres más información: www.milindias.com
Om Namah Shivaya!