Thoughts of Vishnudevananda: close your eyes and see the mystical experience
"The health is the wealth, the peace mental is the happiness, the Yoga shows the way". The Mission of Swami Vishnudevananda was to spread the name of his teacher, Swami Sivananda Yoga. It is a collaboration of the Centre de Yoga Sivananda de Madrid.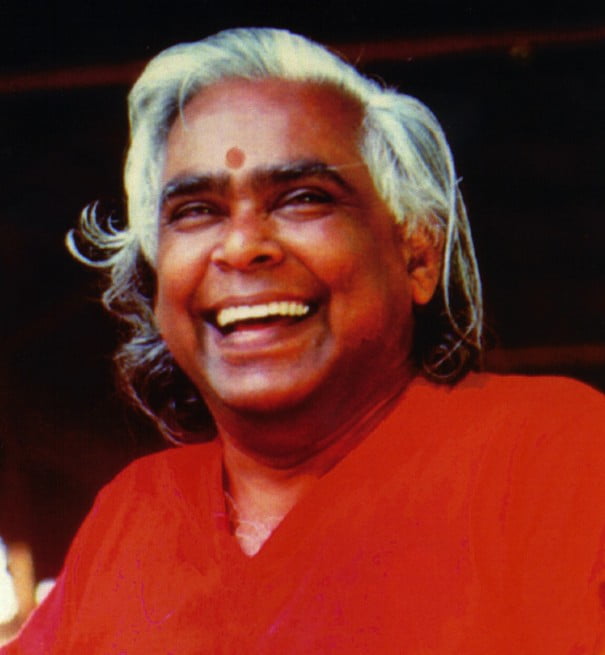 Swami Vishnudevananda founded the international centers of Sivananda Yoga in 1957 and established the 'True World Order' institution, which promotes universal peace. Overcome internal and external constraints was the message of their numerous peace missions.
Close your eyes and see the mystical experience
Do we experience that we call this achieve?
Bliss is not like scratching,
It is a State in which the mind is at peace,
It does not wave the nerves or the senses.
Each of the senses,
the activity and excitement,
they can produce pleasure in mind.
In the West the people are looking for more and more excitement
and the search has no end.
In the East the happiness, Bliss,
is to maintain the strong mind,
No alterations, or even from the senses.
So the eyes are closed by meditating
Why?
Why does the light off?
Why turn a soft light on?
Do not want to hear noises, sounds and the like.
We want to abstract from the world of the senses
and retire to our own being.
And that experience is called Bliss,
the mystical experience.
Everyone will want the mystical experience.
They never experienced it,
but they know that it exists.
How do you know that there is a mystical experience?
Close your eyes and find out.
Book Upadesa. Teachings of Swami Vishnudevananda.Available in the Centre International Sivananda Yoga Vedanta in Madrid.
More information: www.sivananda.org/madrid