Thoughts of Swami Vishnudevananda: Asanas and wavelength
"The health is the wealth, the peace mental is the happiness, the Yoga shows the way". The Mission of Swami Vishnudevananda was to spread the name of his teacher, Swami Sivananda Yoga. It is a collaboration of the Centre de Yoga Sivananda de Madrid.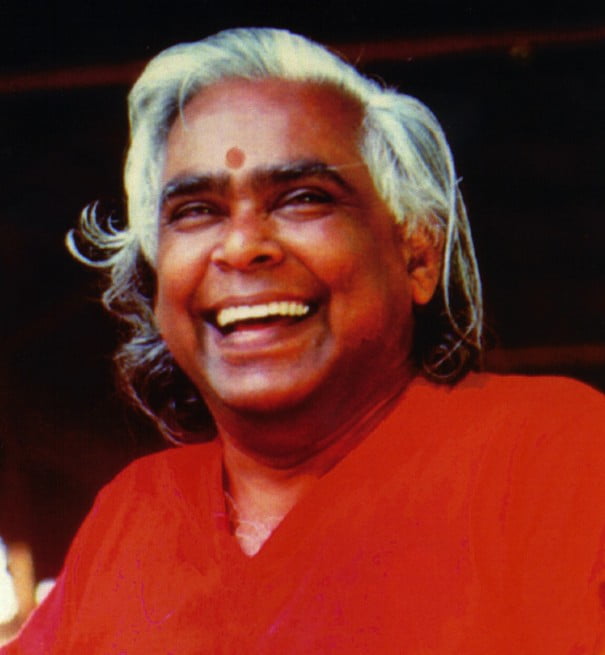 Swami Vishnudevananda He founded the international centers of Sivananda Yoga in 1957 and established the 'True World Order' institution, which promotes universal peace. Overcome internal and external constraints was the message of their numerous peace missions.
Asanas y longitud de onda
Aumentamos nuestra longitud de onda de distintas maneras.
Nuestra longitud de onda física cambia a través de la práctica de asanas o posturas.
Los asanas que practicas no son solamente ejercicios físicos que desarrollan los músculos.
Las asanas armonizan tus sistemas físico y astral.
Ambos sistemas se llenan de energía sin que uno le oponga resistencia al otro.
En acupuntura los médicos utilizan agujas para estimular distintos puntos.
Así también en el yoga, los asanas estimulan distintas áreas de acupuntura,
donde predomina la actividad de los nervios,
para que fluya la energía.
Aumenta el contacto entre los cuerpos astral y físico.
Cuanto mayor es el contacto,
más resplandece el cuerpo físico.
El cuerpo físico está hecho de alimento.
Lo que lo hace brillar es la energía del prana que recibe a través de la práctica de asanas y pranayama.
Te transformas en una fuente de energía.
Cuando practicas tus asanas,
recuerda que debes elevar el nivel de vibración mediante la concentración.
Si tienes un mantra, repítelo,
o por lo menos respira adecuadamente
y eleva tu mente a un nivel superior:
no practiques tus asanas como si estuvieras haciendo ejercicio físico en el gimnasio.
Si practicas con el control mental adecuado,
con concentración,
ascenderá tu nivel de vibración.
Después puedes sentarte y meditar de forma maravillosa.
Book Upadesa. Enseñanzas de Swami Vishnudevananda
Disponible en el Centro Internacional Sivananda de Yoga Vedanta de Madrid..
www.sivananda.org/madrid