Celebrate life this weekend
Joie de vivre has entered weekend appointments. Here you will find proposals very varied and full of charm and vitality: precious The simple life Festival in the Sivananda Center course cuisine in Padmasana Center, retreats in wonderful corners of all Spain, concerts, workshops of Mindfulnes, Tantra, of quartz bowls, flute shakuhachi music... You can also listen to the wise words of Fernando Díez and S. S. Sakya Trizin. Can more wealth fit in just three days?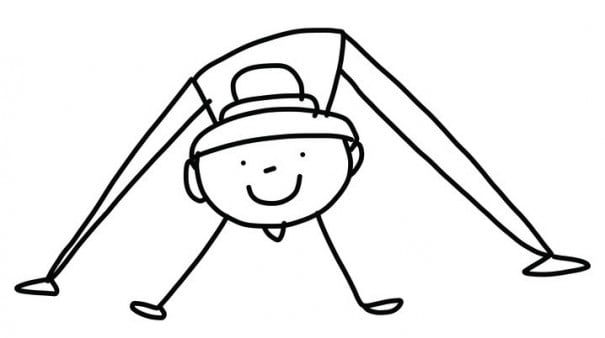 Thursday, May 22
Festival of Yoga the life divine: direct and senclla
From 22 to 25 May. Conferences and workshops special Asana and philosophy with the Yoga Acharyas Swami Durgananda, Swami Sivadesananda, Swami Atmaramananda. Guest of honour: Sri Venugopal Goswani, Bhakti Yoga Acharya, who will make several musical recitations. Delicious vegetarian meals. See schedule on the web program. below.
Donation suggested for Thursday and Friday: €12 free musical recitation.
Donation suggested for days of celebration Saturday and Sunday: € 25, with vegetarian meals.
Where: Centre de Yoga Sivananda, 4 Eraso Street.
More information: http://www.sivananda.org/madrid/festival.htm
Friday, May 23
Course on Doulas Paramanadoula
Aimed at all those who wish to accompany and want to learn to inform women pregnant from joy. Course with the information necessary to perform the work of doula and international recognition.
They offer: Michel Odent, who introduced the concept of environment "at home" in the 1970s and pools of labor in the hospital environment. Is the creator of Primal Health Research)www.primalhealthresearch.com) and the author of 12 books.
Liliana Lammers is the mother of four children, grandmother and an experienced doula. Born in Buenos Aires, Argentina. He lives in London and speaks Spanish, French and English. www.paramanadoula.com
Prices: €350 (295 if you pay the entire course before April 1, 2014) there is a special price for students of OMMA Prenatal, City Yoga teachers and students of previous courses for Doulas in City Yoga: €280 signal: €50
Where: City Yoga. Artists, 43. Madrid
More information: http://city-yoga.com/paramanadoula-impartido-por-michel-odent-y-liliana-lammers/
First visit to Madrid from the 41st Sakya Trizin
From 23 to 24 May. Visit Madrid, for the first time, the Sakya Trizin Ngawang Kunga, second in religious Protocol after the Dalai Lama and head of the Sakya school. The 41st Sakya Trizin is a wise man of our times, an eminence dedicated to learn from their earliest childhood and a live spokesperson for teachings dating back more than a thousand years acquired throughout his life through different notable teachers.
Going to Madrid invited by the Foundation Sakya (CIDEB), International Center for Buddhist teachings, based in Pedreguer, Alicante. The CIDEB is a place of dissemination and preservation of Buddhism, in particular school Sakya, one of the four spiritual lines of Tibetan Buddhism, under the spiritual direction of http://sakyatrizinmadrid.com/. His teachings are absolute news and applicability providing keys and concrete tools to manage the upheaval of our present, being an inspiration to live it from a more habitable place.
Where: College Ramiro de Maeztu C/Serrano 127. Madrid
Contact: María Jesús Garay Echeberría, Coordinator of Madrid of the Sakya Foundation phone: 91 559 6707 madrid@paramita.org
More information: http://sakyatrizinmadrid.com/
Removal of Integral Yoga and conscious nutrition
From 23 to 25 May. During this retreat the aim is to become aware of how we live our lives and what we can do to improve it and be happier.
It teaches: Albert Tanmay (therapist and Acharya Shri Vivek Integral Yoga) and Elen well (Social educator and expert in nutrition and health)
Where: The Bartra. Tarragona
More information and reservations: 664 889 802 Brendan yonuvi2014@gmail.com/ / 622 014 398 Elen
Course of Tantra with Xavi domènech
From 23 to 25 May. Xavi Domènech, is a contemporary mystic and one of the most renowned Tantra teachers at this time in Spain. He defines Tantra as "being touched by the existence".
Thanks to his great ability of communication, manages to create an atmosphere of love, presence, relaxation and confidence, allowing the participants of their courses, delve into the transformational Alchemy of Tantra, in a comfortable, safe, liberating way e inclusive. His workshops are filled with dynamism, vitality, freshness and love.
In many mystical traditions, some of them very old, breathing is the vehicle that transports us to the essence of being. For Tantra, the existence is filled with a lovely fragrance that enters our body when we breathe. Breathing is the same as let life in you. If we give ourselves with love and leave that life among us, through breathing, slowly is will diluted capacity limit being, between you and me, between inside and outside, between man and woman. It then begins to manifest itself a non-dual state, a State of transcendence.
Contact: 633 79 77 78 / info@tantra.es
More information: www.centrocalima.com
Saturday, May 24
Mindfulness workshop for stress reduction
Mindfulness is a term that can be translated as "Mindfulness" or "Mindfulness". A level and learning process of avant-garde techniques, proven scientifically, allowing the person to reduce stress, manage emotions and regain a greater concentration and focus in life, it is essential to personal success and Professional.
It organizes: Espígol Salut Natural and international school of Yoga, 965 446 674 T info@espigol.es
Opening hours: 10:00 to 14:00 and 16:00 to 19:00
It teaches: Dr. Dennis servant
Price: €80
Where: Room Espígol, Elche (Alicante)
More information: http://espigol.es/curso-taller-mindfulness-elche-alicante.html
India vegetarian cooking course
It will cook, they eat the dishes selected from the Zen Garden of Padmasana Center. We will prepare: Fritters of spinach in the hindu style, sprout salad of soya, Panir Baigan Tarkari (curry with fresh cheese, Eggplant and tomato stew), Kesar Panir Pulao (rice with panir, saffron and vegetables), Channa Aur Simla Mirch (chickpea stew with) Phansi Khadi Kofta (vegetable dumplings and green beans Curry), banana Kulfi, peppers), (ice cream) and coconut.
It teaches: Violet Arribas, specialist in kitchen and Indian vegetarian nutrition, health Ayurveda consultant, Director of Padmasana Center. Price: €45 39-€ students
Where: Padmasana Center. c / sea of Oman, 34.Madrid
More information: http://www.padmasanacenter.com/
India, history of a search, with Fernando Díez
Recital of sitar, talk, meditation. Fernando Diez will discuss on the foundations of the hindu tradition, a synthesis of his philosophy, the chronology of their basic texts, the yoga, the philosophical experience of India, from his memories of five solitary travel overland to the India, of its more than 11 years in the India and experience her spiritual quest, a search that led him from a position of Executive's success to the "Holy of Holies" of the hindu tradition. Fernando will also answer all questions that the public wants to make.
Contact: Sita Ruiz
Opening hours: From 19:30 to 21:30 hrs.
Price: €20
Where: Urban Yoga. Plaza Conde de Miranda 1. Madrid
More information: https://www.facebook.com/events/231755807035737/permalink/233440256867292/
Yoga Nidra with Juan Peláez
Juan Peláez is a professional with extensive experience in his profession as a writer, Communicator, and as a professor specializing in Yoga Nidra, also called the Yoga of communication. Friday, May 23 offers in Seville a Yoga Nidra session in the afternoon and a workshop of the same on Saturday 24 throughout the day. Take advantage of this unique opportunity to follow in your path of health and well-being.
More information: espacio800@gmail.com
Shakuhachi flute concert
Zen music by Rodrigo Rodríguez
Price: €15. Reservations 610-374-996
Where: Yoga Center Iturbi. C / pianist Amparo Iturbi, 47, Valencia
Charity workshop of Yoga and meditation with crystals
In the morning, travel history and concepts of yoga to continue with a wonderful and healing session of hatha yoga. In the afternoon we will make a trip to the magical world of quartz, where we'll show you the way from its origins until today. Quartz provide you your light, energy and great healing power. We will conduct practices and meditations with them and you can experience its wonderful benefits.
Schedule: from 10 to 14 hours and from 15 to 17:30.
Contribution: €10, maximizing benefits to social assistance
Contact: adaseccultura@gmail.com 91 677 81 92 T / 630-285-221
Address: Adasec. Spain. C / Fuencarral, 45 escalera dcha 3º izda, Madrid
More information: http://www.adasec.net/
Meeting of Yoga, relaxation and positive energy in nature
24 and 25 May. HaTha Yoga, Raja Yoga, Kriya Yoga, meditation and creative visualization, Biodanza and therapeutic music. Connection with nature (day and night). Healthy and natural diet. Warm and friendly atmosphere
Price: €110, full Board and meeting
Where: Most Armenteras. Barcelona
It organizes: Yoga Center Lakshmi and Arjuna. Tel. 936621620 / 637293035
More information: http://www.yogaarjuna.com/
Removal of Yoga and program Detox
From 24 to 30 May. A removal to clean and tune with your body and your mind. listen to your inner wisdom, regaining your balance to find harmony and wellbeing through yoga practices. Explore and enjoy the strength of easy intimacy with nature, practicing yoga-asanas, meditation, meditative walking and learning techniques of Detox the body (Kriyas) cleaning yogic tradition. Here is a brief description about the kriyas which are practiced:
Trataka for the view.
Neti for upper nasal tract, from the throat to the nasal cavities.
Kapalabhati for the lower respiratory tract, from the nostrils to the lungs.
Nauli and exercises of preparation with uddyana band and agnisara, for the abdominal area and intestines.
Shankha Praksalana tract Gastro Intestinal, especially the rectum.
Where: House Cuadrau, Yoga art and nature in the Aragonese Pyrenees
More information: www.casacuadrau.org
'See' more of our world
From 24 to 25 May. We will practice movements and other exercises that stimulate our "see" with our whole being. We are going to find one of our deepest fears and release it and will keep on us through the theater of the infinity®, an active way of life review; be aware of what we fear, remove its strength and dethrone him. Finally, we are going to practice some specific moves "body opening" and go into the group "see" or group of "daydreaming". After each activity, we will be able to share our experiences, the cornerstone of "seeing".
The more aware we are of "see" more we'll realize their presence and our life will be more fulfilling. Jim Morris, Tensegrity associate instructor (www.cleargreen.com) will guide these events, along with the help of facilitators in training. All this will develop in the Sierra de Guadarrama, we will spend a weekend together in connection with nature, which will help bring us closer to our energy essence, and thus be able to 'see' more of our world.
Contact: Paqui: 654 12 96 53 / Ricardo: 647 83 94 59 / 91 496 41 22 E-mail: contacto@tensegrity-spain.es
Price: 110 euros or 165 with accommodation and meals
Where: Sierra de Guadarrama, Madrid
Sunday, may 25
Shakuhachi flute recital
Music by Rodrigo Rodríguez Centro Zen Yoga Margarita Blazquez.
Price: €10.
Reservations: 647 189 080
Where: C / Bishop Muñoz 66 Burjassot, Valencia