Book / Yoga in the jungle
Yoga in the jungle it is a beautiful story of friendship that transports us to India and introduces us to its lush jungle, starting the little ones in the benefits of practicing yoga. The book is written by Ramiro Calle and illustrated by Nívola Uyá.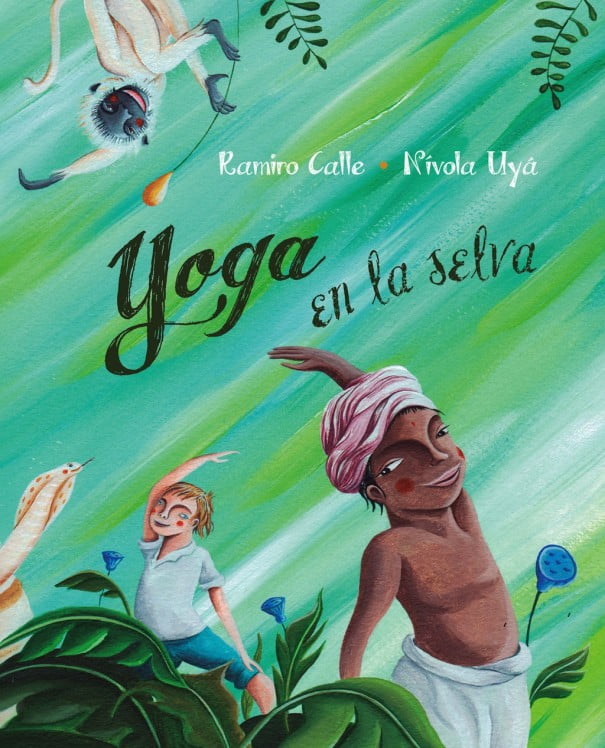 Through exotic animals that will stimulate their body language thanks to mimetic learning, the beautifully illustrated yoga poses contained in this story will help children to balance their body and improve their concentration, thus encouraging a learning that will make them feel united, happy and at peace.
The work has shortly been published in Spanish and English for the United States and other countries.
He says Calle Ramiro: "It's on paper and five ebook modes. Exemplary has been sent to the White House, which is thoroughly promoting the entry of yoga into schools. Nívola Uyá's illustrations are superb and the booklet Tale of Light has done an extraordinary job.
We will sign copies on June 7th at the Book Fair. Such is being the success that we are already preparing another book to show children the basics of meditation and that will also be illustrated by Nuvola Uyá. Anne Eulate, the editor, she will put all her trust in Ninety and me again. We thank you very much for continuing to support us to disseminate this work and that every increasing number of children can benefit from the solvents and ancient techniques of true yoga.
Yoga helps the child to know his body, balance the mind and character, increase the ability to concentrate and availability for study, provide calm and vitality. Fortunately, the number of parents who practice yoga and invite their children to do it is increasing every day. It should never be imposed and it should never be shown to young children as a fun and well-being game."