Plans for the weekend
For this spring weekend have come to our mail a lot of proposals. Stop a moment to think about which one you like, that most stimulates your desire to continue learning or grown internally... and simply enjoy!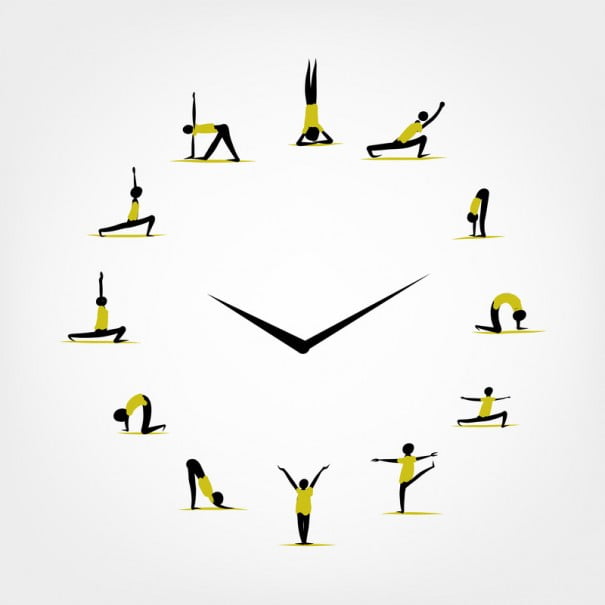 If you organize an event and want it to appear on this agenda, please send an email to info@yogaenred.com with the following information: name of the activity, date, descriptive text, contact and website. Please avoid send us posters.
Friday, May 9
Theoretical-practical workshop of meditation
Meditation is an ancient practice used since the beginning of time by different traditions and schools of thought. It is not based on no dogma, faith or ritual. As well as science tries to reveal the secrets of nature, meditation is to discover the true nature of man. Their tools, instead of microscopes, are concentration and intuition. Meditation is a profound state of awareness that is achieved to stifle thoughts and concentrate. It is not to reflect, on the contrary, begins when thoughts end up.
Opening hours: From 17:30 to 21:30
It teaches: Lola Cerdá, teacher of Yoga of the international school of Yoga
Price: 30 € registration: by phone to the 965 446 674 or by mail to info@espigol.es
Where: Room Espígol in Elche (Alicante)
More information: http://espigol.es/curso-taller-meditacion-elche-alicante.html
Jam of Kirtan and intuitive edge with Ravi Ramoneda
Come to discover and experience the bliss of the devotional singing, the more divine paths of yoga, Bhakti Yoga, music as a path! Discover your voice by opening the heart to life with singing. A space to share and celebrate life!
Minimum contribution: €5
Where: Bindu yoga. Pasaje Bacardi, 1 (next to Plaça Reial) 933 04 20 62 T. Barcelona
More information: http://yogabindu.info/home/
Removal: The Sun inside, removal of Hatha Yoga life
From 9 to 11 May. A weekend of yoga, meditation, guided intuitive massage, Tibetan bowls and quartz, mandala workshop session workshop. Organic vegetarian food and accommodation in rustic shared. In the countryside of the Parque Natural del Estrecho. Views to the sea to Morocco! We are going to work in harmony with nature and take advantage of the power of the Sun to revitalize our physical body, mind and spirit through the connection with the Energy Center: solar plexus or manipura chakra.
Price: €145
Where: Seed, Bologna, Tarifa, Cádiz
Contact: Andi - 677 330 141 - yogandi23@gmail.com
More information: http://www.lasemillabolonia.com/agenda/retiro-de-hatha-yoga-vital/
Babacar Khane Yoga course: "How to manage stress"
9, 10 and 11 May. Stress is a natural process that responds to our need to adapt to the constantly changing environment; but it is harmful when it continues or intensifies over time affecting health and the proper functioning of the body and the mind. Regular practice of yoga offers us, among many other benefits, the ability to soothe body, mind and spirit through breathing, meditation, and yoga postures or asanas and helps us to manage and control the stress better. During this meeting with Babacar Khane, you will learn some of these techniques.
Contact: Paquita Melgar
Where: Residence of the sacred hearts. c /. Dr. D. Juan Pascual, 52 Abelló San Lorenzo de El Escorial (Madrid)
More information: http://www.paquitamelgar.com/
The sound healing Tibetan meditation course
Meditation course: "the Tibetan healing sounds: the practice of the Warrior seed syllables", by Lama Tenzin Wangyal Rimpoche.
Since ancient times meditative practices, in many spiritual traditions, have used the power of the sound and its vibration for healing. Through singing and recitation of mantras and sacred syllables the vibration of sound, guided by the mind and by breathing through the subtle channels, active potential to heal diseases and dissolve obstacles that occur both in the nive l of the mind and the emotional. When these barriers, blockages and obscuraciones are eliminated: wisdom, the virtuous qualities and the spontaneous expression of the virtues emerge naturally and remain present. The term "warriors" refers to the ability to conquer the forces of negativity.
Friday, May 9 19:30 h, Cultural Area of El Corte Inglés, C / row 8, Bldg. Scala 2000 (Malaga): Conference of Lama Tenzin Wangyal Rinpoche on the "Tibetan healing sounds" and presentation of his latest book published in Spain: "The awakening of the luminous mind", Ed. Gaia.
Saturday 10 and Sunday, May 11 in Cultural space the heat (old Civic Center), Avda the 48 Cherry (Malaga): Seminar on the "Tibetan healing sounds: the practice of the Warrior seed syllables". Malaga, Cultural space the heat (old Civic Center), from 9 to 11 may 2014. Registration: madrid@ligmincha.es
More information: http://www.ligmincha.es/es/
Saturday, may 10
Seminar "Distinguish being and not being, that is the question"
It teaches: David Rodrigo. David has studied and experienced the classic original writings on spirituality and philosophy in India (Bhagavad Gita, Upanishads, Brahma Sutras, Yoga Sutras, etc.) in the Advaita Vedanta of Adi Shankaracharya tradition at the foot of Dravidacharya Ramakrishnan Swamiji (Shastra Nethralaya) and meditation in the tradition of the Himalayan Yogis of Swami Rama Sadhaka grass Ashram (Swami Veda Bharati), in Rishikesh, India, 2008-14 (six full years). It has transmitted the Scriptures and coordinated the Dhyana Gurukulam, meditation, Swami Rama Sadhaka grass Ashram, Rishikesh traditional school. He now teaches at Spain.
Opening hours: 18:00 to 21:00 hrs
Contact: Hiria Bernal. hiria@escueladeyoga.org
Where: School of Yoga Las Tablas, Madrid. Isabel Colbrand 10, local 146.
More information: http://www.escueladeyoga.org/
Meditation to relieve stress: integrated Amrita meditation technique
Meditation and yoga are useful tools for restore inner balance and mental clarity and peace. Don't miss this opportunity to experience a powerful meditation technique as taught by the internationally recognized humanitarian and teacher spiritual leader Amma (www.amma-spain.org). IAM meditation technique combines gentle relaxation exercises with a method of meditation effective and easy to practice that anyone can perform comfortably in only half an hour. Some benefits of the technique:
It reduces stress and anxiety
It increases energy
It reduces anger and frustration
It improves health and well-being
Increases the productivity and it efficiency
You can enjoy a deeper connection with the own be
It teaches: Shankara (Javier Ruiz Calderón), formed as a meditation instructor with the permission of Amma.
10 and 11 May. Opening hours: Saturday from 9 to 14 h and from 16 to 20 h and Sunday from 9 to 14 h. Non-residential course.
We carry out this IAM meditation without residence course so that it can be more accessible to everyone. Limited (we recommend registering before April 26). IAM meditation course is free. The voluntary contribution, is to cover the rent of the Hall and the travel expenses and meals of the instructor. If surplus will rather go to the humanitarian works of Amma - see www.es.embracingtheworld.org-.
Registration: Email: somos.amor8@hotmail.com; put your name and phone number. contact, or call Iris 667569142; from 12:30 to 14 and 19 to 21hs) to confirm if there are square.
More information about the IAM in technique: http://www.amma-spain.org/
Training teachers of Yoga Kundalini en Murcia
The A.P.Y.K. and the Khalsa Center organized the Kundalini Yoga teacher training course in Murcia. First meeting 10 and 11 May. Official degree of "teacher of Yoga Kundalini" of the A.P.Y.K. and qualification "International Yoga Teacher" of the International Federation of Yoga specializing in Kundalini Yoga.
La A.P.Y.K. es una asociación independiente de profesores de Yoga miembro de la Unión Europea de Asociaciones de Yoga y la International Yoga Federation, que unifica e integra todas las experiencias en torno al mundo del Yoga y te permite tener una experiencia libre de dogmatismos que cumple con los estándares de calidad de la Federación internacional de Yoga I.Y.F. Nuestra propuesta de formación se caracteriza por la libertad espiritual, la metodología y el uso de las fuentes originarias del Yoga. Nuestro sistema de formación sigue los cánones de calidad de la Federación Internacional de Yoga y nos caracterizamos por nuestra visión abierta y no dogmática. Respetamos todas las formas de Yoga y linajes, desde una visión Unificadora y Holística. Nuestros temarios incluyen el estudio de las fuentes originarias del Yoga, las enseñanzas de Yogui Bhajan y la tradición Espiritual Universal de los grandes Maestros.
La titulación Internacional de Yoga de la International Yoga Federation permite dar clases de yoga en todo el mundo (Esta titulación es superior a la de la Yoga Alliance, ya que incluye Australia, Nueva Zelanda, India, etc.). Director de formación: Sat Jaswant es el Director del equipo de formación Internacional de profesores de Yoga Kundalini, fundador y presidente de honor de la A.P.Y.K., es miembro de la la I.Y.F. y ha sido nombrado miembro del Consejo Mundial de Yoga y miembro del Consejo Europeo de Asociaciones de Yoga. Practica Yoga Kundalini desde 1995 y es el fundador y director espiritual del Templo Khalsa. ¡Si deseas una formación independiente, libre de dogmatismos, abierta y con libertad, pero a la vez rigurosa y comprometida, este es tu lugar!
It organizes: A.P.Y.K. Asociación de Profesores de Yoga Kundalini. Member of International Yoga Federation and European Union of Yoga Association
Where: Centro Khalsa. Murcia
Registration: asociacion.apyk@gmail.com
More information: http://www.yogakundalini.org/
Curso de Reiki para niños – Nivel I
Al igual que en los adultos, los niños también pueden verse beneficiados por la Energía Reiki puesto que les ayuda a encauzar positivamente la energía, favoreciendo su crecimiento armónico y saludable y les apoya en su integración familiar y escolar. Es posible también enseñarles a ellos mismos a canalizar la Energía Reiki, de acuerdo a su edad y situación particular. A partir de los cinco años, los niños pueden hacer el curso de primer grado de Reiki.
Muchos nos han preguntado si sus hijos podían venir al curso de Reiki I. El hecho es que para ciertas edades es mejor dar un enfoque más sencillo, que les sirva simplemente para saber que pueden usar y cómo usar esta fantástica técnica y unas pinceladas de teoría. El objetivo de este curso es iniciar a los niños en esta práctica de Sanación, de una manera didáctica y amena, de modo que puedan incorporar a sus vidas esta maravillosa filosofía de vida y ser canales de este Amor Universal.
Schedule: De 10:00 a 14:00 y de 17:00 a 20:00
It teaches: Maestro José Carlos Santacruz
Price: 60 € (incluye reiniciación a los 21 días)
Inscripción: T 965 446 674 info@espigol.es
Where: Sale Espigol en Elche (Alicante)
More information: http://espigol.es/curso-infantil-reiki-primer-nivel-elche-alicante.html
Vivir el presente
Estamos siempre en el pasado o en el futuro, perdiendo la vida, sin estar presentes en lo que estamos viviendo. Con técnicas de Yoga de Shri Vivek aprenderemos cómo conseguir estar en el presente. No es necesaria experiencia en Yoga,sólo ganas de mejorar nuestra vida.
It teaches: Silvia Ojea (Yogacharya Saraswati)
Where: Centro Prasad. C/Industria, 96, entreplanta 1ª. Barcelona
More information: http://www.centroprasad.com/
Curso terapéutico – Especial embarazo
Sábado y domingo 10 y 11 de mayo
Fases del embarazo

La práctica de yoga adaptado a la evolución del embarazo

Posturas sencillas para una clase básica

Como disminuir el dolor de espalda

Posturas para alumnas avanzadas

Soportes efectivos para embarazadas

Las mejores posturas de relajación

Como preparar el parto.

Recuperación post-parto.
Opening hours: Sábado 16:00 – 19:00 h y domingo 10:00 – 13:00 y 14:30 – 17: 30h
Price: 100 euros
It teaches: Igor de Gracia
Contact: T 916 962 758 igordegrc@yahoo.es
Address: Centro de Yoga Akasa. C/ Escaño 37. Getafe. Madrid
More information: http://www.akasayoga.com/
Espiritualidad Laica
Retiro de meditación, reflexión y silencio 10 y 11 de mayo. El psicólogo humanista y transpersonal Esteve Humet nos introduce en un espacio de "espiritualidad laica" a través de los momentos hablados compartidos, las sesiones de meditación guiada, la convivencia con el grupo, soledad, silencio, reflexión… La proporción dedicada a cada una de las actividades se decidirá conjuntamente.
It teaches: Esteve Humet, profesor en el Máster Desarrollo Personal y Liderazgo, tanto en Barcelona como en Valencia, desde 2010
It organizes: Instituto Aware http://institutoaware.com T 677 750 430 info@institutoaware.com
More information: www.centrocalima.com
Movimiento expresivo
El Centro Medio es el centro de las emociones: la alegría, los miedos, la tristeza, etc. A través del movimiento conectamos con nuestras emociones y su expresión, daremos cauce a sensaciones y sentimientos guardados en el cuerpo. Abriendo un tiempo y un espacio propio para mirarse, escucharse y dejar fluir lo que llevamos dentro. Hacia el Encuentro Interior.
Where: NunArt. C/ Sol, 8. Gracia.Barcelona
More information: http://valezyl.wordpress.com/
Family Yoga
Ven a practicar Yoga con tus hij@/s. Pequeños y grandes compartiremos una sesión de juegos, posturas, relajación e improvisación.
Price: 20 € padre e hijo
Contacto y Reservas: T 91 357 39 38 /info@deyogaparati.es
Where: DeYoga. Camino de la Zarzuela, 11 – 2º Izquierda. Aravaca. Madrid
More information: http://www.deyogaparati.es/
Domingo 11 de mayo
Práctica gratuita Tensegrity® de Carlos Castaneda
Pases Mágicos y Recapitulación. Abierta a practicantes nuevos y más experimentados que quieran sentir la Tensegridad como forma de conectarse con lo que nos rodea, en concreto con la naturaleza.
Place: Casa de Campo. Metro Colonia Jardín, salida Fuentesaúco. Madrid
Opening hours: de 10:30 a 13:30, se ruega puntualidad
Contact: 647.839.459 /tensymadrid@gmail.com
More information: www.tensegrity-spain.es