Thoughts of Sivananda: service
His master Swami Sivananda, Swami Visnudevananda said: "their thoughts are pure ambrosia". Each of the reflections that Swami Sivananda shared with the world remain in the ether. We only need to connect, tune through reading or attentive listening to receive the pristine strength of its silence, its hours of meditation. It is a collaboration of the Centro Sivananda de Madrid.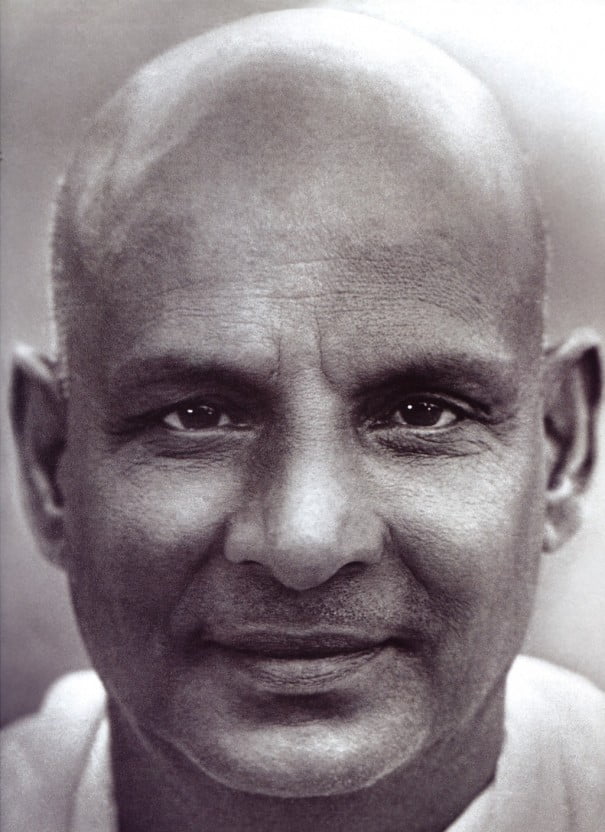 Serving is the essence of Yoga
What is the object of the service in the tradition of Yoga?
Why serve humanity suffering?
The service develops humility, pure love, compassion, tolerance and mercy.
Eradicates the selfishness and gets a feeling of unity in life.
Little by little you will achieve the knowledge of the self.
The first step on the spiritual path is the service selfless humanity.
Prepares the applicant to obtain cosmic consciousness.
Do not hesitate.
Through the selfless service you purificas your heart.
Selfishness, hatred, jealousy, and above all, feeling of superiority, disappear.
The meaning of a true, according to the principles of Yoga life, is service and sacrifice.
The life is created for the service and not for selfishness.
Conforms to your duties in a way correct and sincerely.
Keep your life to the service of others.
How much more energy put into raising and serving others through the teaching of Yoga, more will flow the divine energy to you.
It serves humanity with devotional fitness.
Selfless service ennobles the Yogi and purifies his heart.
Serving is the essence of Yoga.
Decalogue to better serve
1 she lives to the service of others.
2 loves everyone, serves all, be nice with everyone, embraces all.
3. do not miss any opportunity to help and serve others.
4 serves willingly and joyfully. Never put bad side.
5 creates peace and harmony, but not discord, dissension and division.
6. don't talk too much of what you are doing by Yoga, limit yourself to do.
7 directs your attention towards the Elimination of egoism with prolonged selfless service.
8. get all your work with perfect concentration and devotion. Don't worry about the results.
9 take a rest and not sleep too much.
10 I know constant service.
Book So he thinks Sivananda, 108 thoughts and a poem. Commemorative Edition of the 40th anniversary of the founding of the Centre de Yoga Sivananda de Madrid. Librería Argentina