Thoughts of Sivananda: concentration
His master Swami Sivananda, Swami Visnudevananda said: "their thoughts are pure ambrosia". Each of the reflections that Swami Sivananda shared with the world remain in the ether. We only need to connect, tune through reading or attentive listening to receive the pristine strength of its silence, its hours of meditation. It is a collaboration of the Sivananda Center.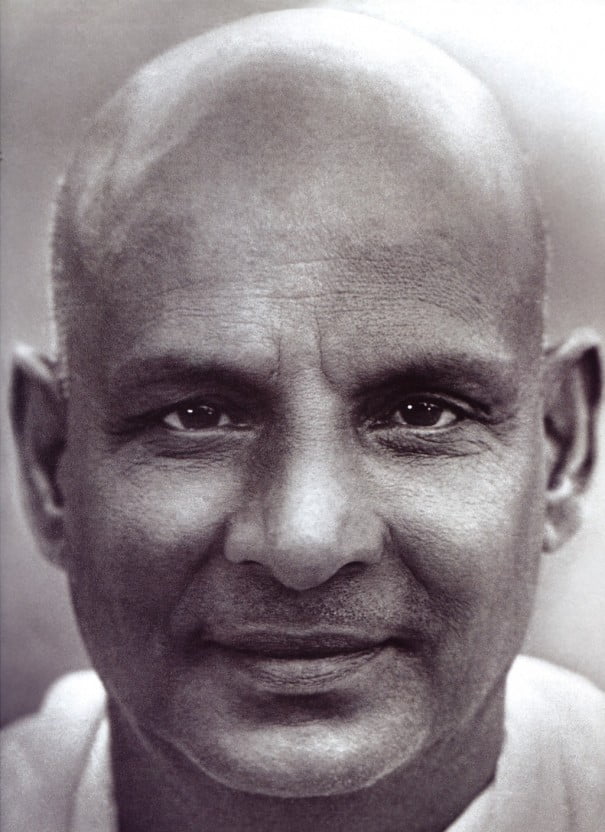 La concentración o dharana consiste en centrar la mente en un único pensamiento, y se consigue cuando la persona está libre de toda distracción.
Cuando te sientes a meditar,
nunca pienses en tu trabajo de oficina.
Cuando trabajes en la oficina,
nunca pienses en tu hijo enfermo,
ni en ningún otro deber familiar.
Cuanto te bañes,
no pienses en jugar.
Cuando te sientes a comer,
no pienses en el trabajo pendiente en la oficina.
Debes entrenarte en atender al trabajo que tengas entre manos con absoluta atención.
El Pranayama,
la reducción de tus deseos y actividades,
la renuncia a los objetos,
la soledad,
el silencio,
la disciplina de los sentidos
y el control de la ira,
consolidan tu poder de concentración.
Quienes practican la concentración evolucionan rápidamente.
Pueden realizar cualquier trabajo con una seguridad científica y una gran eficiencia.
La concentración purifica y calma las emociones que surgen en la mente,
fortalece la corriente del pensamiento
y clarifica las ideas.
Decálogo para la mejora de la concentración
Purifica primero tu mente a través de una conducta recta.

Sé gradual y firme en tu práctica.

Evita cualquier tensión en el cuerpo y en la mente.

Reduce los excesos físicos y mentales al hablar, comer o dormir.

Observa el lado positivo de tu vida.

Reduce tu cantidad de pensamientos.

No dejes ningún trabajo a medias, no saques conclusiones precipitadamente, no hagas las cosas sin orden.

Cierra los ojos y respira conscientemente siempre que puedas.

Piensa en un objeto de concentración de forma cómoda y continuada. No permitas que la mente esté vagabunda

Practica tratak, visualización de una vela o imagen, progresivamente.
Collaboration of the Centre international de Yoga Sivananda Vedanta in Madrid.
Phone 913615150
www.sivananda.org/madrid
https://www.facebook.com/yoga.sivananda.madrid
Tweets by yoga_sivananda