The Yoga path led me to the India
UMA is presented with simplicity and at the same time still amazed of their own destiny. German birth, ten years living in Barcelona, a yoga teacher, trip to India. There was "trapped", fascinated: met at a sādhua hindu ascetic, whom he married, built a house in the Himalayas, and have a two-year-old girl called Nitya. It writes its own history Uma Devi, who, along with Dani Fernandez, organizes awareness trips to India through Milindias.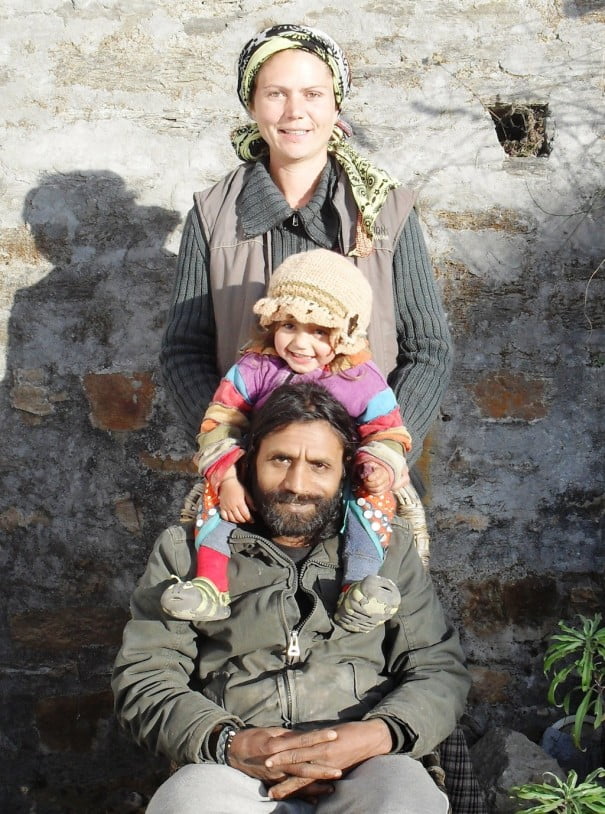 During more than ten years that I lived in Spain took a normalita life, more or less like everyone else: a routine office work that used to go every day of the week as a good Ant, awaiting eager of the arrival of the weekend. Same today also is considered normal to have anxiety attacks by occupational exhaustion syndrome; at least in my environment, it was not the only one suffering them regularly.
The time in which I felt that he could no longer and wanted to take my life this way and I undertook the search for some kind of balance to relax overloaded my mind and body. I tried the gym and swimming; I didn't too and both left me just as empty. I decided that if something had me help with my dilemma, I also had to like really; If not, little sense would have.
I finally found the Kundalini yoga, a very powerful tool that includes many meditation within their practice.
At first I thought that I was not normal! I could not look at other students at askance during meditations. It seemed that everyone was immersed completely in its interior, their faces reflecting calm and peace profound - which annoyed me enough, because it was not for nothing that was happening inside me! My mind was not silent, was a Highway of images and thoughts. Tremendous internal chaos that was revealed to me quite frightened me, and I wondered if this highway had always been there, or whether it was some mysterious phenomenon yogic. Before you start to practice at least, had never seen it. One day after class I went to the teacher to tell my concern. He smiled and told me that what happened was perfectly normal and that I wouldn't have to worry about.
What a relief knowing that I was not any weirdo! The heavy traffic of thoughts always existed, and was in fact learning to observe it. It seemed that my subconscious was going through a cleaning of old patterns to create space for something new. The recent discovery of my inner world fascinated me so much that I signed the teacher training program after only a few months.
One day, a poster hung inside the center of yoga called me attention: it was of a alternative to the India trip with a spiritual focus. India, the birthplace of yoga! Interestingly to this day never had any special interest in the India, but something strange happened: I felt the need to follow that mystical call. Something inside me told me I had to go. So I went.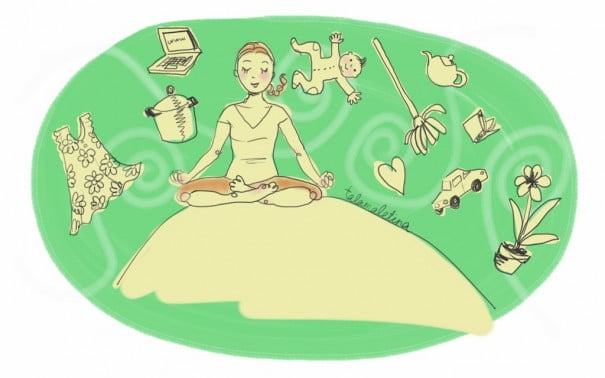 The fascination of the India
The program was Delhi/Rishikesh/Amritsar, a journey that was to last little more than fourteen days. As soon as my feet stepped Indian land for the first time I had the feeling of constantly floating in the air: was submerged in a wave of sensations unknown, fascinated by the mystery of the everyday. The sounds, the smell of incense and the multicoloured life of this place took me to another unknown emotional and mental state.
Rishikesh, we were going to join the international yoga festival. I went to some classes, but at the end and was my first time in the India and had so many things to see and discover in the streets that it was unable to get me all day inside the ashram, knowing that the intense life of multicolored that marks this country was happening to just one step behind the walls of the enclosure. I thought that in Spain you could practice any yoga would like, but who could tell me if it would return someday to India?
So I ventured through the streets of Rishikesh. He took chais (tes) to chat with vendors, I went to explore hidden corners of the village and I bathed in the Ganges. Thus lived my small adventures every day. In fact, Rishikesh is a fantastic place to do more than sit in a chai shop for hours and see how she passes in front of the India life dancing at your own pace. The most incredible stories occur right in front of one without giving even a single step. Things just come to you. These establishments also provide an excellent opportunity to meet other travellers and chat a while. The majority of backpackers with whom I was traveling already since it was months or even years... and I was going to be in this wonderful country only a few weeks!
And why I had not occurred to me put four things in my backpack to discover the world? I think that traveling is the best investment in the world: memories of a journey will accompany until the last of your days on this planet, while all what you can buy with money will lose value sooner or later.
A providential meeting
One morning shortly before getting up with the Sun, very early, left the ashram for a stroll along the path of the sadhus which passes along the banks of the Ganges. He invaded a feeling of deep harmony to breathe the magic of Indian dawn. Many people already whispering their prayers to mother Ganga making offerings in the form of incense and flowers or even taking a bath of purification in the crystal clear waters, while the healing sounds of the morning bids for the countless ashrams filled the air with vibrations of peace.
Suddenly, a character dress Orange appeared out of nowhere. It was a young sadhu with who already had crossed eyes several times during my trips for the people. Greeted me with a friendly: "Hari Om" when he passed by my side. I gave back the greeting and turned me behind him to see that he was doing exactly the same thing. We just take a chai together and with this meeting gave start to a new chapter in my life.
Shortly after returning to Spain left everything: fixed work, my flat, and a relationship that didn't work very well for some time. I bought a plane ticket and grabbed my backpack to return to India. I went back to breathe, to do something that I could never remove anyone and also to return to see this sadhu.
Now already I live here for more than six years. Life is neither better nor worse than anywhere else in West, is simply different. Some things are more simple, sometimes. India has taught me many things, and still continues to do so every day, mostly about myself.
I think that generally no need to go far to find the spark that will expand at some point to illuminate our path through life, because already We carry this light within ourselves. But it seems that in my case I had to be here: the mysterious sadhu and I went to live in the Himalayas, got married and two years ago we have a beautiful girl.
We offer accommodation to travellers in our humble House, have opened a small cafe where we offer German cakes and simple and traditional food of the India and sometimes even me the opportunity arises to some kinds of Kundalini Yoga.
UMA Devi ES founder along with Dani Fernandez of the project Milindias, that it organizes awareness trips to India.
You can continue reading to UMA Devi in English and Spanish on his blog http://himalayacakes.wordpress.com/