Plans for the weekend
This first weekend of March comes loaded with educational, recreational, cultural, always interesting activities. Introduction to Pranayama, harmonic sounds, withdrawal for pregnant women workshop, concert of bowls, gentle yoga, workshop on five energy sources... and much more.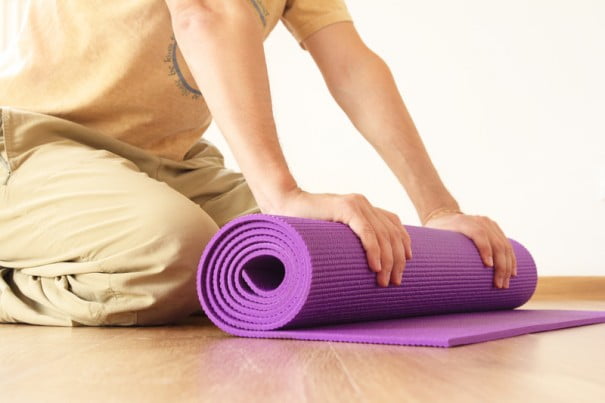 Friday, February 28
Course of introduction to Pranayama
The cycle of respiration to the cycle of life. Meet the most powerful breath yoga applies in practice, Ujjayi, is to know the power of breath, generation of internal heat, which will make us to awaken our own value and energy. In this workshop you will put in practice closings or energy settings (bandhas) that the body puts at our disposal. It is a workshop is particularly suitable for students of dynamic Vinyasa Flow Yoga, Power Vinyasa, Ashtanga Yoga practices, as well as Hatha Yoga students wishing to advance in their practice.
It teaches: Juan Carlos Pedrosa
Price: 25 €20 € training and students Goya
Information reservations: T 654 665 293, email: goya@escueladeyoga.com
Where: International School of Yoga, Goya headquarters.
Address: C/Hermosilla, 102, under, right. Madrid
More information: http://www.escueladeyoga.com/
Workshop harmonic sounds and sounds circle
By Javi Lopez, that it has been working with the sound more than 14 years, musician and composer. A few years ago discovered, through sound, the ability to heal body and mind, through meditation with harmonic sounds and vibration takes place a relaxation on Alpha and Theta States. Thoughts that distract us in every day will leave behind and balances our body and mind.
In this workshop we will discuss the sound and its effect on us to balance our physical and energy body through instruments such as Tibetan bowls, bowls of quartz, Shurti Box and overtone singing. Javi will explain what is the song of harmonics and its use in meditation and relaxation, technique with which you can sing two, three and even four sounds simultaneously. From a note base and simultaneously make sound beautiful piping sounds that induce a pleasant meditation.
Where: City Yoga. Artists, 43. Madrid
Price: Voluntary contribution
More information: http://city-yoga.com/canto-de-armonicos/
My mom is Mima - withdrawal for pregnant women
From February 8 to March 2 2014.Un weekend of yoga for pregnant women and birth preparation integral in the province of Alicante (about an hour from Alicante and one hour from Valencia). A space where you can pamper yourself and be pampered during a weekend. 2
Contact: judith.janssen@gmail.com
Where: Sagra, Alicante
More information: http://yoga.paraembarazadas.es/
Concert of quartz bowls
Yoga Kundalini Ram Das and the amber light offer a concert of quartz bowls, a real bath of sound with an instrument that works in a way very deep and different from others. The quartz bowls emit and induce a wave model Alpha which is the same one that emits the brain in meditative States and deep calm, why are perfect to relax and eliminate stress that every day makes us our lifestyle. In addition, vibration impacts in the column, which acts as a vehicle of resonance and extends through the nervous system to our cells, tissues and organs.
That is the reason that the vibration produced by the bowls has the ability to dissolve blockages in the physical and subtle bodies as well as to be used in cases of muscular contractions, breakage and other bone problems. The vibration of the shell echoes and harmonizes the Crystal structure present also in our skeleton.
In charge of: María Jesús Arenas (amber light), vibrational therapist
Contribution: €15
Where: Kundalini Yoga Ram Das, alley 10 orchards, Ciudad Real
More information: https://www.facebook.com/events/553690974726751
Practice gentle restorative Yoga and guided meditation
The Black Moon represents a new cycle and is an excellent time to plant seeds of intention so that the roots are established and begin to sprout profound changes in your life. This practice becomes a small ritual staff and get ready to experience its benefits. Surprise gift for attendees.
Opening hours: 18:00 h
Where: Kerala Plural space
Address: C / Servando Batanero No. 29. 28017 Madrid Metro Quintana (line 5)
Reservations: info@antaryoga.com
http://antar-yoga.blogspot.com.es/2013/09/practica-de-yoga-suave-y-meditacion.html
More information: www.antaryoga.com
Saturday, March 1
5 sources of energy of the Yoga theory and practice
For more four hours we introduce your theoretical and practical workshop on the five basic energy sources that we should meet according to yoga: correct breathing, the pure food, appropriate rest, restful sleep and mental impressions positive. We enter as different meditation and relaxation techniques to meet the proper mental rest and thoughts and positive mental impressions.
We will also review the importance of breathing and practice different techniques of pranayama and shatkarmas. Finally we will give guidelines to have a correct diet filled with prana and a daily routine where each of the five sources of power is present and all intertwined, and that are easy to carry out, so that we can gain health and keeping the disease of our body and our mind. No one imagines how much energy and psycho-physical well-being can win many combat and diseases prevention, focusing on our daily habits from another perspective that includes a minimum practical yogic and holistic as food health.
He gives Violet Arribas, Meditació and Yoga teacher, consultant of Ayurveda health and Director of Padmasana Yoga & Ayurveda Center
Carriage: €18 (students €15)
Where: Padmasana Center
Address: c / sea of Oman, 34.Madrid
More information: http://www.padmasanacenter.com/
Free Olivia Cáttedra "Yoga and Karma" workshop
This workshop is dedicated to exposing the Vasistha thinking around the karmic process and show how deep practice of yoga gives the possibility of desacondicionar the concatenation karma that we are all subject.
It's a possibility open to all, although its effectiveness and implementation will depend on all cases, availability, dedication and personal effort in individual practice. And, in the words of Patanjali: "samadhi is near to the intense force".
Areas of work:
-Presentation of the Yoga Vasistha
-Notions of vasana and samskara characteristics common and dissimilar
-Forms of karma and the meditative sleep feature
-Nidra and meditation
Where: Yoga Bindu Chamartín, while the seating. C/Pérez Ayuso 11 Madrid
Opening hours: from 17:00 to 20:00, while the seating.
More information:
http://www.yogabindu.net/www.yogabindu.net/Actividades_files/Taller%20Olivia_Bindu%201%20Marzo%202014.pdf
Practicing full consciousness with Eckhart Toll e
We invite you to deepen the practice of care. We opened this space that we will offer time to time in order to practice, learn and share knowledge/reflection we obtain after the exercise and listening to the video that you propose. Eckhart Tolle (Lünen, 1948) is a writer and contemporary spiritual teacher of German origin and Canadian nationality.
Tolle claims to have experienced a spiritual awakening at the age of 29, after suffering long periods of depression, and being on the verge of suicide. After the "lighting", he abandoned his doctoral thesis at the University of London, and unemployed slept many nights on the banks of Hampstead Heath. He spent several years "tramp" and jobless, in a State of deep "inner peace", before becoming spiritual teacher; after which he moved to the USA. His essay The power of the now It emphasizes the importance of being aware of the present moment not to get lost in thoughts. In his opinion, this is the gateway to a high sense of peace. He says that "Be now" involves a consciousness that is beyond the mind, consciousness which helps to transcend the "pain body" that is created by the identification with the mind and the ego.
Opening hours: 19: 30 guided meditation; 20.00 video of Eckhart Tolle; 20.30 meditation in silence. 2045 share
Free entrance
Where: Anandamaya yoga. C/Alcalá, 68. Madrid
More information: http://www.retiroanandamaya.com/
Delving into Yoga Nidra
Seminar led by Swami Digambarananda Saraswati (Danilo Hernández) and organized by the recognized Association APYM-National Association of teachers of Yoga. He works the development of your mind in a simple way, through relaxation. Immerse yourself in Yoga Nidra.
Contribution: partners: €180, non-members: €200
Where: House of Santa Teresa, Ávila exercises
Contact: info@profesoresdeyoga.org
More information: http://www.profesoresdeyoga.org/
Living in the Ashram garden of Alhama de Granada
Living in the Ashram with the master Guru Javier Eugenio Ferrara. Throughout the day you can enjoy many different free activities. Coexistence will begin at 5 in the morning with a harmonisation exercise called Taipol directed by the master, at 7 in the morning you can experience the essence of Bhakti yoga (cosmic Ceremonial) which will be followed by a delicious breakfast. If you're restless you can participate in the work of Karma Yoga, as well as an interesting workshop on the body structures and energy flows that the teacher teaches. Then comes the practice of asanas.
You can taste a delicious vegetarian meal and continue with the workshop. To end the day we close with a meditation also directed by the teacher.
Contribution: €12 recalls call 968 63 09 09 two days in advance to reserve
Where: Alhama de Murcia
Yoga and sound
The main contents of this meeting include:
Practice of Hatha yoga for 2 hours and a half every day
Consecration with Saraswati
Music in Yoga - like music benefits the work with the chakras
Chakra meditation with voice
OM sadhana
Introduction the following table of asanas postures:
Chakki Chalasana - to activate pelvis and abdomen
Paschimottanasana - bending forward that enhances the activation of Kundalini energy
Gomukasana - an excellent posture to open chest and shoulders. At the subtle level we explore the Anahata Chakra (Heart Center) polarity.
Talk: Asteya (non - stealing) - the third Yama of Patanjali, the concept and its application
Delve more into the consciousness meditation naked (Swami Digambaranda)
Contact: Harmony 647824770 / nayanayoga@gmail.com for more information and registration.
Where: Off Limits C / bracket, 11 Madrid
More information: http://nayanayoga.blogspot.com.es/
Workshop and concert with Luis Paniagua
Greek mythological lira and voice. Workshop sound, silence, breathing and meditation. Concert. Mediterranean Ra Neo, in collaboration with the training staff of Nayanayoga. Yoga Harmony Hannigan course 1 and 2 March.
Prices: Workshop €30; Concert €15; Workshop + concert €40; Workshop + concert + Yoga course Saturday and Sunday €135
Workshop schedule: 17 to 20 h; Concert schedule: 21 h
Contact: nayanayoga@gmail.com
Where: Off Limits. C / bracket, 11. Madrid.
Must purchase tickets: susana@offlimits.es
More information: http://yogatonmadrid.com/2014/01/22/taller-y-concierto-de-lira-mitologica-griega-y-voz-de-luis-paniagua/
Meeting of the delegation of AEPY in Madrid
Topic: The Pranayama, study anatomical, physiological and biodynamics of the rib cage and lungs. Development of the session: • study of the ribcage, bones, cartilage, muscles and joints. • Pulmonary Physiology, what breathe, inspiratory and expiratory muscles, types of breathing, sympathetic and parasympathetic (utility and benefits). • Asanas to improve breathing. • Media practice greeting and salutation Sun (errors to correct to not be injured). • Ideas for improving practice.
It teaches: Juan Ramón Garzón, Professor of Hatha Yoga certified by the AEPY (Spanish Association of Yoga practitioners). Professor of Egyptian Yoga certified teacher Babacar Khane. Degree in medicine from the Universidad Complutense de Madrid. Master in physical medicine and rehabilitation. Diploma in massage Shiatsu.
Opening hours: 10 to 13.30 hours
It organizes: Delegation of AEPY de Madrid
Price: €15 partners / €20 non-members
Contact: info@paquitamelgar.com T 91-352-90-37 Paquita Melgar, delegate AEPY in Madrid
Where: Halls of the parish Christ of the love C / Rafael Finat, nº 48, Aluche. Madrid
Yoga with meditative music live
Again, Shri Vivek Yoga and Ayurveda techniques help us to feel our body and our mind relaxing. If you feel tired, tense body... to enjoy the experience of relax with a session of yoga and meditative music live, and feel well-being in body and mind in order to have a more cheerful and happy life.
It teaches: Yogacharya Saraswati (Silvia Ojea).
Information and reservations: hola@centroprasad.com 93 531 27 49 T
Where: Prasad Centre. C / Indústria, 96. Mezzanine. Barcelona
More information: http://centroprasad.blogspot.com.es/2014/02/taller-de-yoga-y-musica-en-vivo-sabado.html
Sunday, March 2
Yoga of devotion and prayer
Yoga is a practice of prayer in action through the physical body and breath. It is a practice of wake up and get to know. It is a treasure that comes from divinity to offer us a way to return to the source. Through the body and the breath connecting with our sacred vehicle to experience the glory of God, the great spirit, live within ourselves.
In this lab we will explore the possibility to heal us not only physically but spiritually, conectandonos with the virtues of the spirit; humility, love, compassion, peace and consciousness. Each posture will be a prayer of the body, an act of devotion. We go directly to the heart to be guided by this intelligence and knowledge, to experience the light of the spirit within us.
Contact: 654 654 883 T
Where: San Lorenzo de El Escorial
More information: http://www.satya-centro.com/