Yoga Sutras of Patanjali Maharishi 14
This is a new installment of the Yoga Sutras by Patanjali Maharishi in the version of Swami Durgananda, director of the Sivananda Vedanta International Yoga Centers of Europe. Today we will see Verses 19 and 20. It is a collaboration of the Sivananda Vedanta Yoga Center in Madrid.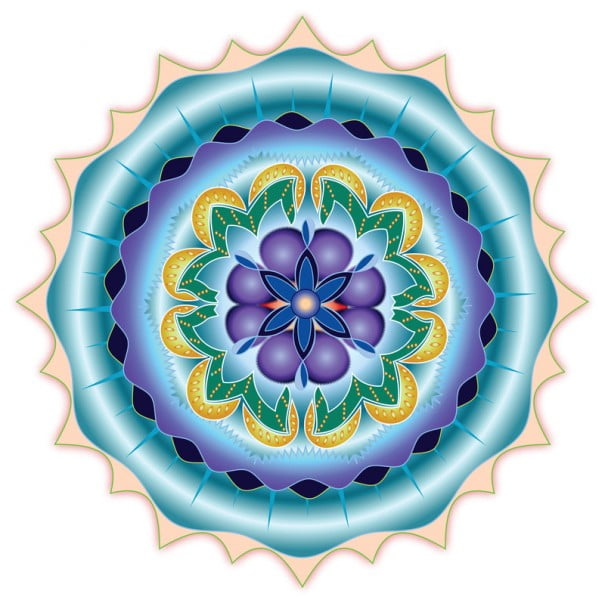 (The Asamprajnata samadhi can be attained) at the same birth, (in those who have previously achieved it) by incorporateity or by union with prakriti.
The highest state of samadhi is not reached in a lifetime. This is not a negative statement but a reality. Making the subtle adjustments necessary to attain God's Realization requires many incarnations and only a spiritually advanced being manages to understand that Brahman is reality and that everything else is the velching power of manifested prakriti or not Manifested.
We will receive this knowledge regardless of the path we take. That power manifests itself. That's samprajnata. You have power because you've understood something. The ultimate goal is to go beyond the last veil and rest in Brahman.

For others the samadhi asamprajnata is achieved through trust, energy, memory and lucid consciousness.
Trust stems from a strong conviction that truth exists. It is knowledge that develops trust. Trust accepts that the expansion of consciousness is possible. But what is consciousness? Consciousness means that we accept the possibility that there is more to learn. It is known from the scriptures, by the teachers, and by our own experience, that there is the possibility of expansion.
Spiritual practice will develop new vrittis and these will become samskaras (thought habits). Swami Vishnudevananda set the example of the sandbank. When the wind and waves go in the same direction for a long time, the sand moves as well and after a while a large pile of sand accumulates in one place. In the same sense, if we have many thoughts going to the same point for a long time a samskara, a bank of thoughts, will develop.
If you are performing a spiritual practice a spiritual samskara will appear and this will strengthen your confidence. But if you never practice, your confidence will decrease day by day because intellectual knowledge will not strengthen your confidence so much. The important thing is the direct experience.
The Bhagavad Gita dice que lo que se alcanza una vez no se pierde nunca: los samskaras espirituales desarrollados en vidas anteriores nos prestan ayuda en los esfuerzos espirituales de esta vida.
Swami Durgananda

It was initiated and trained in the techniques of yoga by Sri Swami Vishnudevananda (1927-1993), founder of the International Sivananda Yoga Vedanta ashrams and centers. As one of his closest disciples, accompanied him on many journeys both East and West.

Following the instruction of his master, Swami Durgananda established them centers of Yoga Sivananda Vedanta in Europe. Swami Vishnudevananda guided it personally in the yoga teacher training and with the title of "Yoga Acharya" named her as one of his successors. With intuition you deep, Swami Durgananda Guide to many people in the inner way and teaches meditation, yoga, nutrition, positive thinking, mythology and oriental philosophy psychology.

The Sutras Patanjali's are a complete manual for the investigation and control of our own thoughts. A classical writing and a guide to holistic physical, mental, and spiritual aspects of meditation.

The practical and dynamic reviews of Swami Durgananda the Raja Yoga Sutras are the result of the inspiration of the great Sri Swami Sivananda and Swami Vishnudevananda Sri Yogis with his intense personal practice and experience in teaching for 40 years.
Collaboration of the Centro international de Yoga Sivananda Vedanta de Madrid
Tel. 00 34 913 615 150
https://www.facebook.com/yoga.sivananda.madrid