Yoga Sutras of Patanjali Maharishi 14
Esta es una nueva entrega de los Yoga Sutras de Patanjali Maharishi en la versión de Swami Durgananda, directora de los centros Internacionales de Yoga Sivananda Vedanta de Europa. Hoy veremos los Versos 19 y 20. Es una colaboración del Centro de Yoga Sivananda Vedanta de Madrid.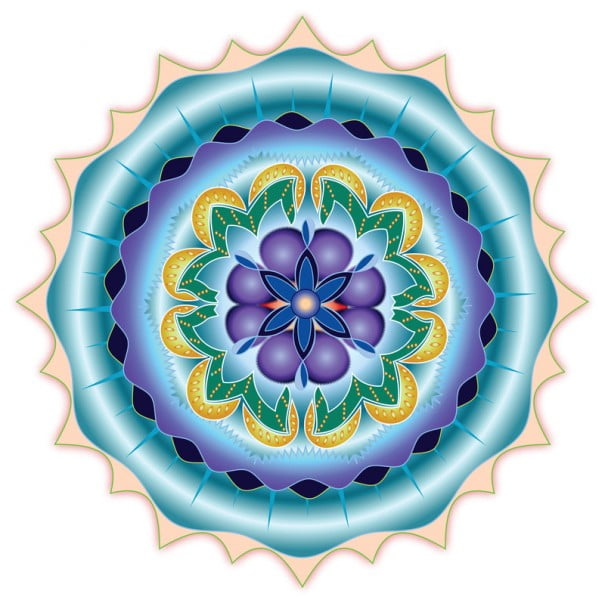 (El Asamprajnata samadhi se puede alcanzar) en el mismo nacimiento, (en aquellos que previamente lo han conseguido) por la incorporeidad o mediante la unión con prakriti.
El estado más elevado de samadhi no se alcanza en una vida. Esta no es una afirmación negativa sino una realidad. Efectuar los sutiles ajustes necesarios para alcanzar la Realización de Dios requiere muchas encarnaciones y sólo un ser espiritualmente avanzado consigue comprender que Brahmán es la realidad y que todo lo demás es el poder velador de prakriti manifestado o no manifestado.
Recibiremos este conocimiento con independencia del camino que tomemos. Ese poder se manifiesta. Eso es samprajnata. Tienes poder porque has comprendido algo. El objetivo final es ir más allá del último velo y descansar en Brahmán.

Para otros el asamprajnata samadhi se alcanza a través de la confianza, de la energía, de la memoria y de la conciencia lúcida.
La confianza deriva de una convicción fuerte de que la verdad existe. Es el conocimiento lo que desarrolla la confianza. La confianza acepta que la expansión de la conciencia es posible. Pero ¿qué es la conciencia? Conciencia significa que aceptamos la posibilidad de que hay algo más que aprender. Se sabe por las escrituras, por los maestros y por nuestra propia experiencia, que existe la posibilidad de expansión.
La práctica espiritual desarrollará nuevos vrittis y estos se convertirán en samskaras (hábitos de pensamiento). Swami Vishnudevananda ponía el ejemplo del banco de arena. Cuando el viento y las olas van en la misma dirección durante mucho tiempo, la arena se mueve también y después de un rato un gran montón de arena se acumula en un lugar. En el mismo sentido, si tenemos muchos pensamientos dirigiéndose al mismo punto durante mucho tiempo un samskara, un banco de pensamientos, se desarrollará.
Si estás realizando una práctica espiritual aparecerá un samskara espiritual y esto fortalecerá tu confianza. Pero si no practicas nunca, tu confianza disminuirá día a día porque el conocimiento intelectual no reforzará tanto tu confianza. Lo importante es la experiencia directa.
The Bhagavad Gita dice que lo que se alcanza una vez no se pierde nunca: los samskaras espirituales desarrollados en vidas anteriores nos prestan ayuda en los esfuerzos espirituales de esta vida.
Swami Durgananda

It was initiated and trained in the techniques of yoga by Sri Swami Vishnudevananda (1927-1993), founder of the International Sivananda Yoga Vedanta ashrams and centers. As one of his closest disciples, accompanied him on many journeys both East and West.

Following the instruction of his master, Swami Durgananda established them centers of Yoga Sivananda Vedanta in Europe. Swami Vishnudevananda guided it personally in the yoga teacher training and with the title of "Yoga Acharya" named her as one of his successors. With intuition you deep, Swami Durgananda Guide to many people in the inner way and teaches meditation, yoga, nutrition, positive thinking, mythology and oriental philosophy psychology.

The Sutras Patanjali's are a complete manual for the investigation and control of our own thoughts. A classical writing and a guide to holistic physical, mental, and spiritual aspects of meditation.

The practical and dynamic reviews of Swami Durgananda the Raja Yoga Sutras are the result of the inspiration of the great Sri Swami Sivananda and Swami Vishnudevananda Sri Yogis with his intense personal practice and experience in teaching for 40 years.
Collaboration of the Centro international de Yoga Sivananda Vedanta de Madrid
Tel. 00 34 913 615 150
https://www.facebook.com/yoga.sivananda.madrid