Recommended: ' Breathing Ashtanga Yoga'
Josu Ozkaritz is an independent filmmaker who I've recently created the documentary Breathing Ashtanga Yoga. Although it is focused on a particular style, it affects the importance of yoga in general to combat the pace of life so fast and insane that we carry. Don't miss this trailer.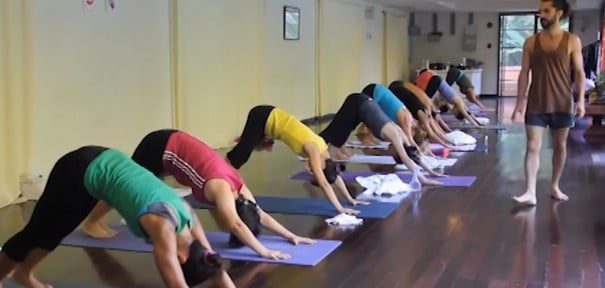 Joshua says: "yoga is a valuable tool to create a much-needed change in this world, which is becoming more dehumanised".
This is the trailer: http://youtu.be/CkzqOC8haZw
This and other films that made Josu are available in Screen Showcase, at the moment only to Australia and New Zealand: http://www.screenshowcase.com/introducing-josu-ozkaritz.html
As an independent filmmaker continues looking for distributors to these documentaries may spread to more countries. At the moment this is the only way to publicize their work and be able to reach more audience.
If you liked the trailer, Josu appreciate you to share it so that more people get to see it.
Josu Ozkaritz. http://joshpv.wix.com/photovideo