More sweetness and more compassion
Compassion is present in many professions service, from education, health, social areas... And it is also, in countless practices religious and philosophical, the center of the heart of meditation. Writes Koncha pines-Pey for space MIMIND.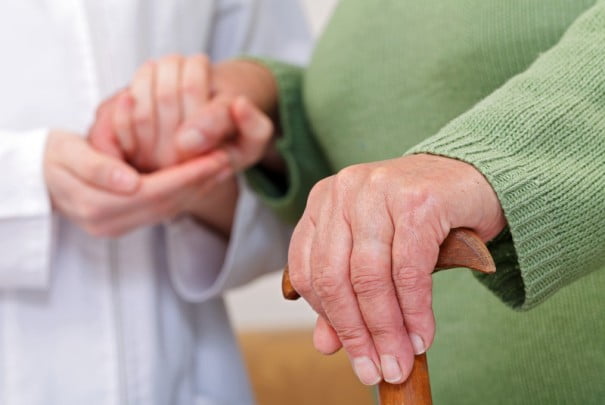 "I finally calm, Yes, me calm." It's a calm deep, as smooth as a useless thing, that descends to the recesses of my being... It has nothing to do with the soft and slow, tender and cloudy day. Not this breezy just outlined, almost nimia, just a little more than the air that feels as sigh. Or with the anonymous sky color, dotted with blue here and there, faintly... "." Fernando Pessoa.
Martin Luther King in his last speech I speak of the parable of the good Samaritan. That story of a man who is heading in a direction and see how another man is attacked by a robber of roads. Many of those who passed said that it wasn't more than a trap for the unwary is stopped and were assaulted. But and if you were true? What can happen if we stop to help? That can happen to man?
We need much more sweetness and compassionate force to be able to be present. The more attentive we are to the world, no more we pay at the time. We can't save anyone, we can not attend all the wounded that assail us on the road without the necessary sweetness. Even not enough with compassion and sweetness, just because there are energies and moments that we would desire to run away.
For the majority of people that suffer, our secret pain has to do with the wound of the lack of love, of kindness, of kindness, of sweetness. Things that hurt us, echoes that awaken those memories, the healing begins with sweet awakening. The roots of compassion begin in that feeling kind of wanting to ease and share the evil of others. Compassion is a very advanced form of love: "Join in the suffering of the other".
Compassion is present in many social air service, from education, health, professions... And also countless practices religious and philosophical, without a doubt the heart of meditation Center. Compassion is not Christian piety that we feel for the suffering of others, because Godliness puts a distance empathetic compassion through. Compassion would be closer to charity, that joy in serving that you manifested Mother Teresa o Vicente Ferrer. A love unselfish for others and a deliver no matter who it is, without looking for anything, without expecting anything in return. Here joy is essential, because without it part you the heart into a thousand pieces.
Look of self-pity
How can I resist seeing so much suffering on a daily basis without love? Christianity also speaks of "mercy", be on the ropes of misery, understand those who suffer poverty. But compassion is also somewhat different, it is proactive with suffering; It is not only a living or follow, is not only sympathize with in mercy; Is "commitment", is intention in movement, action, goodness, kindness, wishing well, benevolere -benevolence-, while clandestinely, without avoiding penalties but without feeding them with a big smile - important issue - and much respect for all beings that suffer.
In Buddhism the practice of compassion is capital, because all beings have been our mothers since beginningless time. Compassion is the investment with greater social return that exists. Because if we are not compassionate - for starters, with us - we will not have peace and you can not manage the suffering that brings us life, and by which we are going to go through.
The lack of compassion for one is the greatest misfortune, because it is accompanied by resentment, hate, regret, resentment, guilt... It is a wound that is always bleeding, just never heal. Thus it is not possible to close the circle of the repair, we do not accept the own consolation nor the alien - comfort is also a form of compassion-. These destructive States of mind are the opposite of compassion, and do more than return us to the awareness of our own suffering, failures, losses, putting us on the autopilot of everything is not going well, preventing healing and not accepting and respecting our feeling.
"And when I suffer I feel that I am suffering... but this suffering is also impure." The look of self-pity mindfulness is very necessary, because these autosabotajes or lesser do more than reinforce patterns of aggression, contempt and devaluation of ourselves. Habits - from the point of view cognitive-behavioral - not only affect our behavior but also our thoughts, feelings, emotions, perceptions and mental States. The habit does not make the monk; that is exactly what makes the patient in mindfulness: recognize that the habit is automatic, repetitive, escapist and has a very high cost in us. Educate ourselves in weakening these automatic mechanisms need time and care. Again, the sweetness.
The first part of the process required to recognize those automatisms; the more you ignore them, the greater their presence. The lack of self-pity encourages States depressive, manic, culpabilizantes, sad and makes us prisoners of which fled.
A value that has bad press
Life is already in charge of to hurt you, you don't have to do it yourself. The self-pity has much to do with being attentive to your suffering - not delete it - and commit with wanting to free yourself - a little - it; but without hardness, cruelty-free, no contempt, no blame, no shame. Self-pity rests in the bed of equanimity. Many clinical studies speak of resilience as a key to getting ahead. Self-pity is a next medicine that can repair you face adversity and the daily ignominy; instead of be your own enemy, to become a partner.
Get that mind stop autoperseguirse, compare, judge, envy or miss what you don't have, is Basic. When we apply the test of the scales of compassion, we see that people are afraid of it. Because compassion is a value that does not socially. They prioritize existential pressure, to the trial, to the sorrow and thus see themselves as personalities that are doomed to failure.
When I speak of compassion in class, everyone is clear what it is and they are all. But after a few months they are discovering that they aren't nothing compassionate, and thats pretty hard. They believe that being compassionate will make them weak, unaccountable elitists, little disciplined, they will go into an incapable of practicing socially self-pity. Nothing further from the truth; the root of self-pity is the root of the autofelicidad; a good level of self-pity generates much personal responsibility - he is assumed own cruelty and repaired-. Rather than defend himself, refuse or make the dead, compassion is conquered.