Mayte Criado concert in Mexico
Un Concierto de Canto Místico, integrado en la Ceremonia Sankalpa para el Nuevo Año, será ofrecido por Mayte Criado en Cancún mañana viernes a las siete de la tarde.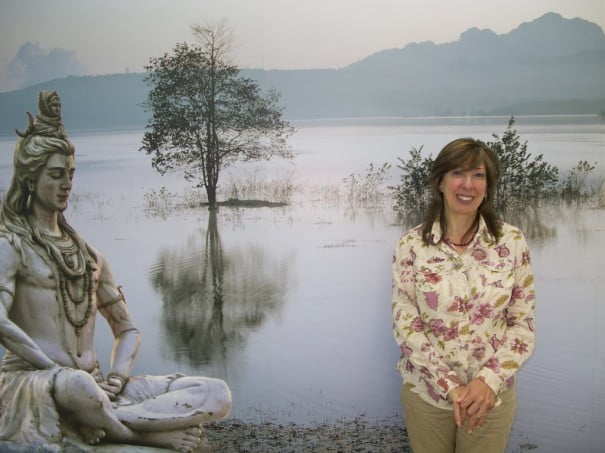 Los principales centros de yoga españoles están afianzando cada vez más sus contactos con otras escuelas y centros de los países de América Latina. Destaca el creciente entusiasmo hacia el yoga en México, un país de más de 120 millones de habitantes, 21 millones solo en México DF, donde los practicantes aumentan a miles cada día y donde cada vez es mayor el interés de la gente y la calidad y variedad la enseñanza.
Coherente con su nombre y con el espíritu del yoga, la International School of Yoga llevaba años estableciendo contactos con escuelas de otros continentes. Ahora es México el país en el que se está reforzando la colaboración, propiciada por el desarrollo del proyecto más reciente de la Escuela, la Formación OnLine de Profesores de Yoga.
El concierto
Aprovechando su estancia en México, Mayte Criado dará un concierto de Canto Místico el viernes 10 a las 19:00 horas, así como un taller de Hatha Yoga.
El Canto Místico es una experiencia de gran interiorización, escucha consciente y relajación física y mental, la expresión creativa del corazón y el silencio. Mayte Criado estudió la especialidad del canto Drhupad (canto clásico hindú) con una profesora de la Escuela de Ud. R. Fahimuddin Dagar y Pt. Vidur Mallik. "Mi interés por el trabajo energético a través del sonido, la voz y la música -comenta Mayte- me han llevado a profundizar en el estudio del Nada Yoga, y he conocido y practicado con diferentes maestros y escuelas en Europa y en India. Mi objetivo es poner estas técnicas y experiencia al servicio de los demás y vivenciar los efectos armónicos del sonido, los mantras (la voz) y la música, en el cuerpo, en la energía y en la conciencia integradora del ser humano".
The workshop
"Hatha Yoga, Integración y Conciencia" es el nombre del taller que impartirá Mayte Criado el sábado 11 de enero a las 14:00 horas. Se propone facilitar el acceso a una compresión profunda para vivir el Hatha Yoga, en especial âsana, desde los siguientes pilares:
Integración-Apertura-Honestidad

Precisión-Sensibilidad-Conciencia
Ambos eventos tendrán lugar en:
AQi Wellbeing Center
Plaza Ade Local 1
Av.Nichupte Punta Piedra Mz 5 Lote 1 Smz 17
Cancún (México)
Contacto: 9981185428 – 9988420338
www.armoniaqi.com
– armoniaqi@gmx.com
Did you like this article?
Subscribe to our RSS so you don't miss anything