Are we wrong to staff?
Also reviving the debate on the "new yogas". We present two articles of two Yogis for generations and different trajectories: Victor de Miguel and Ramiro Calle. Both agree in questioning the supply of so-called "new yogas," that are coming into the market. Would you like to say? Write to info@yogaenred.com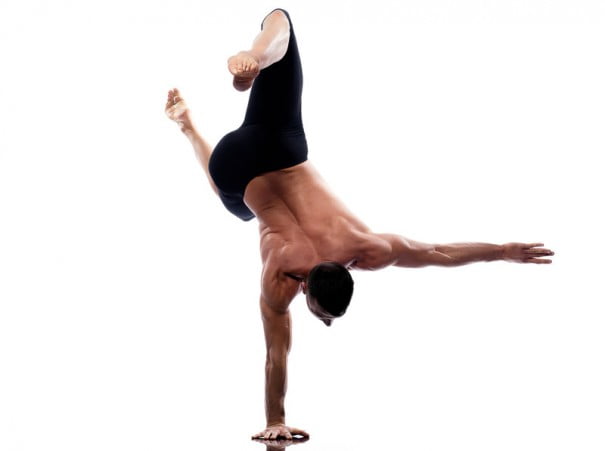 Are we wrong to staff?
Writes Victor de Miguel
Yin Yoga, Hatha Vinyasa Yoga, Yoga Stretch, Integral Yoga, Vinyasa Flow Yoga, Naked Yoga (on the ball), Yoga, Pilates, Thai Yoga, Partner Yoga, Advaita Yoga, Metal Yoga, Jivamukti Yoga, Power Yoga, Stand up Yoga, Stand up pPaddle Surfing Yoga, Tantra Yoga, polarity Yoga , Unusual Yoga, Yin Yan Yoga, Yoga without the stress (this is what has made me more grace), Yoga Swing, Inbound Yoga, Kaladanda Yoga, India Yoga, Ashtanga Yoga, Aeroyoga, Earth Yoga, Hot Yoga Infrared (for the same price you get moreno), Kundalini Yoga, Bikram Yoga, Abhyanga Yoga, Unnata Aerial Yoga, Siddha Yoga, Iyengar Yoga, Yoga Dance, Sahaja Yoga, Atma Vikasa Yoga, Acroyoga, Anusara Yoga, aquatic Yoga, Ananda Yoga, Dharma Yoga, Forrest Yoga, Hatha Flow Yoga, Agni Yoga, Boxing (takes longer) Yoga, Hatha Yoga, Yoga in the dark, Yoga Sculpt, Yantra Yoga, Yoga Egyptian... and so we could continue about how many styles of yoga most.
Paraphrasing the legendary sine in your song Rock and roll, is not for sale in one of his verses:
"You are wasting your time trying to
cause your feeling picture.
you are wrong to staff.
and rock and roll is not for sale"
"and the om yoga is not for sale" (yogic version)
If Patanjali lifted his head and saw in what yoga has become, I don't know if he would miss to laugh or to cry. Increasingly appear more styles of yoga, taking advantage of the boom that has this philosophy all over the world. And, eye, I am not criticising all styles of yoga; many Yes. Those who know me know where I'm going. I just tried to make the list as long as possible.
I think that the ego of a few, for wanting to highlight something - although I think now everything is invented-, is doing more harm than good to yoga. It seems that anything is valid simply because include you the word yoga. We live in an age in which Excel above others is more important than the own quality of the product, in which the competition is becoming more "violent". Finally and after is, as I said at the beginning of this sentence, the ego, that word much heard in this scene.
Cada vez observo que se da más importancia al aspecto físico que al psíquico en los estilos de yoga que aparecen, que el pranayama y la meditación prácticamente no existen, desvirtuándose así los patrones originales. El yoga se creó para calmar la mente, no para esculpir el cuerpo.
En un viaje reciente a Rishikesh me encontraba cada día con practicantes, y yo preguntaba: "¿Habéis practicado con tal profesor?". Ellos me respondían: "Sí, pero prefiero a alguien que dé más caña". Me hacía gracia esa palabra en referencia al yoga: "caña". Si quieres caña dedícate a hacer triatlones, compañero.
Until the next amig@s. While I take a cane well fresquita decide if practicing Boxing Yoga or Sculpt Yoga (difficult decision).
Victor Miguel is founder and director of Estudio de Yoga Cobeña
¿Why they call you yoga it is not yoga?
Writes Ramiro Street
20 years ago started in the practice of hatha yoga to Maria Luisa Jimenez Marquis, que ya era asidua practicante de meditación. Se formó a fondo para ayudarme como monitora en el espacio que a lo largo de tres años hicimos en TVE, casi a diario y para numerosos países, además de España, impartiendo en directo clases de asanas, respiración, relajación y meditación. Lleva más de 15 años dando todos los días clases de hatha-yoga en el centro de yoga Shadak y es una extraordinaria profesora. Creo que su testimonio, vivido como experiencia personal (y no olvidemos que el yoga es todo él experiencial y los yoguis han verificado por sí mismo las técnicas a lo largo de milenios), es de máximo interés y me identifico plenamente con el mismo, por lo que lo incluyo para que sirva de luminosa reflexión:
"To see all the tampering is occurring with respect to genuine hatha yoga, I draw a conclusion from all this: it is clear that is not spoken in many biased information of hatha yoga, which seems the great forgotten, but denatured yogas or" pseudoyogas that have become fashionable or even more aggressive and harmful forms which are practiced in the United States and have been deployed by other countries.
The Yogis were not studying Anatomy, because they discovered it in themselves and for themselves, from personal experience. His work was methodical, regular and progressive, with which hardly could be harmful. Genuine yoga is discovered, feeling, living, experience further than the concepts, theories, teachers, because from the outset the practice becomes something personal and non-transferable, although shared space where.
Wrong today not so much knowledge as the method. The problem is to convert a method of self-development in a cult to the body, in wanting to reach the finish line without path... always going outward rather than inward. It is good to follow the path you want to take, but we must not confuse the methods and objectives. For each goal there is a method, or many, but not all are most appropriate. You have to know to discern!"
Yoga should never become a means to cultivate the stamp of champion say spiritual pride (that is without a doubt the worst) to pronounce the narcissism, and stimulate the sense of competition or the boast of being more flexible than the other and be content with c onvertirse in a striking contortionist. But, of course, many lend themselves to give what sells, which demand this morbid society of ego and power, aiming always to the apparent and not to the real, to the superfluous, and not to the essential.
"Yoga is a spiritual humanity's heritage, although many to endeavor to be as merchants in his post in the ' spiritual market"' desgañitando to sell a 'teaching' that has nothing to do with genuine yoga. Why they call you yoga if you don't do yoga? It's like call checkers chess game, when it is not.
Calle Ramiro has pioneered the teaching of yoga in Spain and founder of the Centro Shadak.