Yoga Sutras of Patanjali Maharishi 8
Esta es la octava entrega de los
Yoga Sutras
de Patanjali Maharishi en la versión de Swami Durgananda, directora de los centros Internacionales de Yoga Sivananda Vedanta de Europa. Hoy veremos el Verso 12 y el Verso 13. Es una colaboración del Centro de Yoga Sivananda Vedanta de Madrid.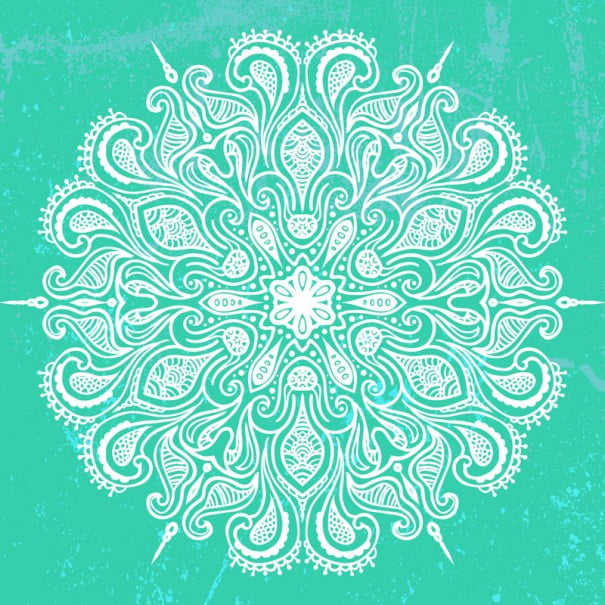 Verso 12

El control de las modificaciones mentales se consigue mediante la práctica y el desapego.
Las diferentes formas de modificaciones mentales que nos causan sufrimiento pueden ser controladas mediante dos sistemas.
El primero es abhyasa, que significa práctica. Consiste en aplicar el recuerdo adecuado en "chitta". Es la práctica de recordar el Ser. Esta renuncia a anteriores modificaciones erróneas es una purificación de la memoria. Cambiando el recuerdo cambia nuestro carácter. Lee las escrituras y las biografías de los maestros. Todas nos dicen que somos el Ser. Entonces nos decimos a nosotros mismos: "yo no soy esto, no soy aquello, soy el Ser". Abhyasa es una práctica preventiva. No se debe comenzar una vez que ha surgido un "vritti" negativo, porque entonces la mente está ya fuera de control.
La segunda práctica es vairagya, desapego. Significa que no nos identificamos con lo falso, sino con lo real. En ocasiones se cree que Vairagya significa que carecemos de amor y de compasión, pero esto no es cierto. Si alguien se cae y se hace daño no lo ignoramos y pensamos, "es su karma". No, incluso aunque sea su karma, mostramos compasión. La práctica más elevada del desapego consiste en no identificarnos con nuestros propios pensamientos, en renunciar a nuestros propios pensamientos.
Abhyasa y vairagya se practican durante la meditación. Vairagya, en su estado más elevado, es la renuncia a los pensamientos. Abhyasa significa centrar los pensamientos en el Ser.
Verso 13

Abhyasa es el esfuerzo continuo para establecer un sólido control sobre las modificaciones mentales.
Para liberar la mente de las diferentes formas de pensamiento, es necesario practicar con regularidad durante un periodo largo de tiempo. En el Bhagavad Gita, el Señor Krishna le habla a Arjuna sobre abhyasa. Es la identificación con la naturaleza más elevada, el Ser o atman, que no sólo se practica durante la meditación, sino que se transforma en sadhana o abhyasa para toda nuestra vida.
Swami Durgananda

It was initiated and trained in the techniques of yoga by Sri Swami Vishnudevananda (1927-1993), founder of the International Sivananda Yoga Vedanta ashrams and centers. As one of his closest disciples, accompanied him on many journeys both East and West.

Following the instruction of his master, Swami Durgananda established them centers of Yoga Sivananda Vedanta in Europe. Swami Vishnudevananda guided it personally in the yoga teacher training and with the title of "Yoga Acharya" named her as one of his successors. With intuition you deep, Swami Durgananda Guide to many people in the inner way and teaches meditation, yoga, nutrition, positive thinking, mythology and oriental philosophy psychology.

The Sutras Patanjali's are a complete manual for the investigation and control of our own thoughts. A classical writing and a guide to holistic physical, mental, and spiritual aspects of meditation.

The practical and dynamic reviews of Swami Durgananda the Raja Yoga Sutras are the result of the inspiration of the great Sri Swami Sivananda and Swami Vishnudevananda Sri Yogis with his intense personal practice and experience in teaching for 40 years.
Collaboration of the Centro international de Yoga Sivananda Vedanta de Madrid
Tel. 00 34 913 615 150
https://www.facebook.com/yoga.sivananda.madrid