Yogagenda 2014
Are thinking on a gift for the Christmas? Watch this agenda for practitioners and teachers of yoga: is at the same time a Yearbook, a notebook of yoga and a daily. Very handy and useful, it helps you always have on hand many of the essential Yoga keys.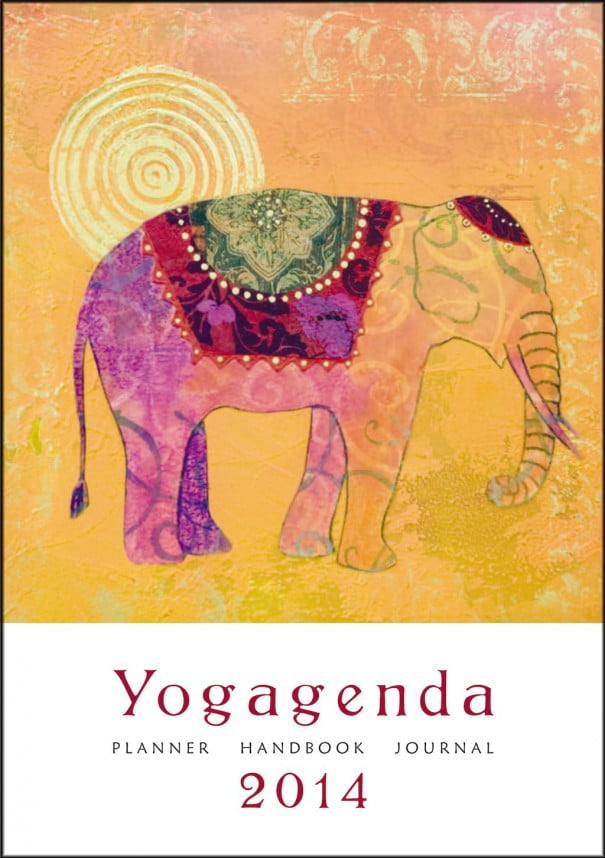 Them calendars you allow plan your days and organize your classes or other commitments, while them articles of yoga, them beautiful illustrations and them pages of the daily you invite to reflect. Yogagenda 2014 is a valuable tool that you will help to manage a resource important: your time.
The Yearbook you help to organize you the day / month / year. Contains two calendars per year, 12 calendars monthly individual with space for notes and 52 spacious calendars weekly with information on phases of the Moon, solstices, equinoxes and eclipses.
Yoga notebook seeks to inspire and inform. It contains articles on yoga written by professors experts on each subject, monthly to inspire you during the whole month, symbols a detailed annual list of yoga throughout the world festivals, 12 asanas described and illustrated, a complete yoga sequence, a chapter of the Yoga Sutras of Patanjali in Sanskrit (with translation on the website) and beautiful photos and drawings from the first to the last page.
The daily It invites reflection and contains numerous blank pages to write, draw, bring a newspaper or anything else that comes to mind.
He objective of Yogagenda is be of utility to them Yogis when planned their activities annual, monthly, weekly or daily, as well as inspire them to deepen in its practice of yoga offering them information accessible on various themes related with the yoga.
This third edition of Yogenda, as the previous ones, are manufactured in recycled paper and inks plant, according to criteria of responsibility to society and the environment. Also, ceach year are donated copies of Yogagenda to charity projects.
Editor
As founder and editor of Yogagenda, Elena Sepulveda It is the "heart" of this project, and combines his love of yoga and his passion for the world of magazines. Elena is Professor of yoga (Vinyasa and Yin Yoga) and massage (Chavutti Thirumal), but also writer freelance and translator. Its goal is unify both facets of form creative and find ways beneficial of share those results. When creating agendas, both enjoy what she researches and writes, as other Yogis offer a space to express their different points of view and creativities.
The agenda

264 pages full color
Language: English
Binding: from book classic with top soft
Printed low demand in paper with certification FSC
Size: 21.6 x 14 cm
Weight: 350 gr
Price: €17.95
More information: http://www.yogagendas.com/yogagenda-2014/