Book / Yoga: Ramiro Calle method
Calle Ramiro has wanted this work summarizing 50 years of dedication and research of yoga, which is still considered - in their own words - an apprentice. Public, therefore East his latest book with the aim of "masterpiece" and compilation. Almost 500 pages in two parts, the teachings and the techniques, more interesting five appendices. Publisher: Martínez Roca.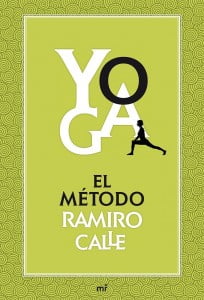 Count Ramiro that began with the practice of yoga when he was 16 years old. Until today, this tireless popularizer of yoga has remained firmly faithful to itself and this discipline with its most noble and traditional values.
More than 50 years has been Calle Ramiro teaching yoga. He began teaching at home and created an Academy of yoga correspondence for all Spain and Latin America. In January of l971 opened its Yoga Center Shadak, that have already passed more than half a million people. His 250 published works include more than fifty devoted to yoga and related disciplines. He has made Yoga the purpose and sense of his life, having traveled a hundred times to India, the homeland of yoga.
This book is a detailed study where the author leads us in a simple and natural way by the main secrets the Yoga. Delve into his Studio as vital attitude to achieve balance, knows their positive influence on our body and learn multiple positions, exercises, breathing techniques, relaxation, concentration, and meditation to deal with everyday problems. A point of view innovative that combat stress, anxiety or bad habits so typical of our culture. A foolproof method that seeks welfare to our mind and calms the spirit.
En suma, the definitive work master best known Spanish Yogi, whose teachings have influenced thousands of people around the world.