What you may not know of Deva Premal
Do you like Deva Premal? It is likely that you have started your relaxation in yoga class listening to any of his songs, many of which have become best sellers, Deva Premal, Miten and Manose will act in Spain next week: May 14 in Madrid)Festival of Mantras), 16 in Barcelona and 18 in Palma de Mallorca. You have more of this admired singer of devotional music.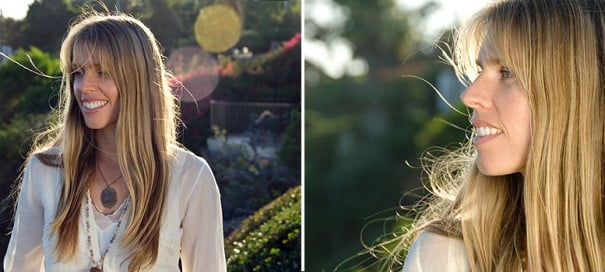 Deva Premal (Nuremberg, Germany, 1970) and her partner Miten have 20 years of continuous touring. After meet and fall in love in 1990 in the ashram of Osho, Pune (India) decided not to have children or a home somewhere specifically, to devote himself to music in body and soul and live there where to take them its schedule of tours. "Our music is born of meditation and celebration of life. It is not a matter of entertaining people; It is our spiritual practice"Miten said in an interview.
Deva fully shares: "what I like most is bringing people through singing and enjoy the blessing that brings. Actually it is my spiritual journey more than my musical journey. I see myself more as a spiritual facilitator than as a singer.
In Spain, Deva and Miten, Manose-bansuri virtuoso accompanied, Act 14 in Madrid, 16 in Barcelona and the 18th in Palma de Mallorca. They come from Russia, Finland, Sweden, Germany and Portugal. And then they will go to Greece, Canada, United States. So year after year travelling the world and militating in universal love.
Gayatri mantra of life and death
Deva grew up singing mantras in a German House infused with Eastern spirituality. Their albums have led the devotional music and new age around the world since its first launch, lists The Essence (1998), which already included the first version of the Gayatri Mantraone of the most revered in Hinduism.
Everything about the singer owes the Gayatri Mantra is not limited to the artistic field. Deva began to hear in the womb, sung by her father. And many years later she and Miten sang it for the father of Deva on his deathbed, in 2005. "We ended up with the mantra Om and the circle was completed. "He had given me welcome to the world with the Gayatri, and I went with him at the farewell of his physical existence".
What they mean for Deva mantras and what can attribute them? "The meaning is secondary; the main thing is the sound, vibration, who works at the cellular level. It is much deeper than the mind, a deep universal sound code that unites us all ", had the singer in an interview with Sam Slovik, yoga Magazine.
Did you know what...?
Surely you've heard the music of Deva and Miten in your yoga class, before or after the session. But do you know that Cher had the Deva of the Gayatri Mantra version on his tour of farewell as singer? And that the first Russian ballerina Diana Vishneva dances the Gayatri of Deva in FLOW, of choreographer Moses Pendleton? (Don't miss the video)
Deva and Miten acted for the Dalai Lama during the Munich Conference in 2002 unity in duality, who joined leading figures in the scientific community with members of the Buddhist community. At the concert were invited to sing mantras to all, and whatever they had heard that the favorite mantra of the Dalai Lama was Tara Mantra, and that during a recent illness he had asked to sing it is, interpreted it for him. (listen to it here)
Deva, early disciple of Osho
Few people know that Deva grew coined by mantras and recitations of the Bhagavad Gita, and that the 11 years began to be a disciple of Osho - known as Bhagwan Shree Rajneesh in the 1970s and 1980s, and as Osho since the nineties-, Mystic Indian, philosopher, orator, Professor and spiritual teacher which had international followup.
"I started doing active meditations (as they are called now) community, Osho, who at that time was close to my hometown, and almost immediately wanted to be his disciple." My parents, who I had submitted to Osho, consented and I finally became a Deva Premal, a name that Osho gave when he was 11 years old,"says Deva in an interview.
What is lighting for Deva Premal? "It means a State of unity in which there is no identification with the ego, or division fight or interior... When there is love, there is love; When there is anger there is anger, and both feelings are equally happy and none better or worse than the other. The trials are suspended and the acceptance of 'what is' becomes reality."
Miten, from rock to devotional music
At the beginning of his musical career, he played with bands such as Fleetwood Mac and Lou Reed. What was the turning point in your life that put him in the spiritual path? "I left the music business in 1980 because he felt spiritually impoverished. I was looking for something more substantial than sex, drugs and rock 'n' roll, and I met Osho, after reading one of his books (Neither water nor Moon) on the Zen. It was he who healed me and taught me the meditation".
When Miten first met Deva in the ashram of Osho ("bright, intelligent and beautiful era"), he encouraged her to sing, and soon they began to record songs, the first as the background for a few friends massage sessions. Then came The Essence (1998) and the consecration. "When we hear sing mantras to people who came to see us, we knew that something special was happening."
Discography

• The Essence (1998)

• Love Is Space (2000)

• Embrace (2002)

• Satsang (with Miten) (2002)

• Dakshina (2005)

• The Moola Mantra (2007)

• Into Silence (2008) (compilation)

• In Concert: The Yoga of Sacred Song and Chant (with Miten & Manose) (2009) (CD/DVD)

• Mantras For Precarious Times (2009)

• Tibetan Mantras For Turbulent Times (2010)

• Password (2011)