Plans for the weekend
As every Thursday we bring you some proposals, sonotherapy, meditation, retreats, conferences... and much more, so that you pass a good weekend.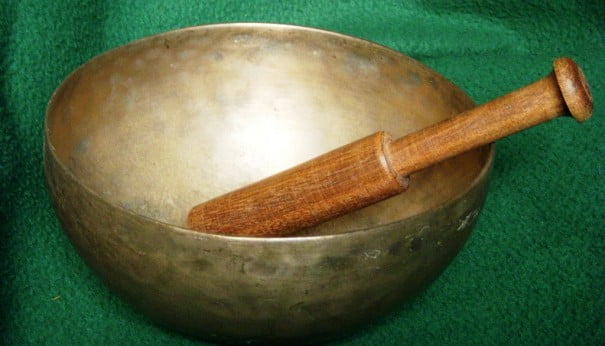 Friday, May 17
Musical journey and meditative concert
Sound journeys are concerts of meditation in which participants are invited to lie back and close my eyes to enter a deep journey into our being. Sound and vibration we receive not only our ears, but throughout our body, will us relaxing completely and gives us more body awareness. We are noticing how our breathing becomes increasingly slow and deep, our muscles relax and our thoughts will be diluted slowly giving way to a mental space of dream (State of consciousness Alpha) and a placid sense of peace and well-being.
It uses Tibetan bowls, gong tam tam, overtone singing, didgeridoo, tingshas and many more tools.
Time: 20:30
Place: The art of living Foundation
Address: Eugenio Street 5, local. Plaza de Castilla. Madrid
Contribution: €10
Book your place: 630-969-410 or elhogardeldespertar@gmail.com
Saturday 18 may
Workshop: Attachment
There are constraints and family models that help develop attachment behaviours. We stick to the beings and things, and this is a source of suffering. The training detachment, the experience that things come and go and nothing belongs to us help to liberate us from suffering.
Objective:
Work different types of attachment
Acceptance of losses
Learn to dismiss us
Time: 10:30 to 13:30 and 15:00 to 19:00
Book plaza: Centre Surya: 619-858-662 / surya@surya.com.es Price: €70
Address: c/Libertad, 36, portal B. 1st A. Collado Villalba. Madrid
More information: http://www.surya.com.es/
Intensive yoga in nature? (removal)
We take these days when nature begins to awaken and gives us his best colors to wrap spring. An opportunity to immerse yourself in Yoga and at the same time easily have fun and unwind from the daily routine. During the weekend we will deepen in various Yoga techniques and will be able to share an experience of integral Yoga.
We will work on:
Asanas: The State of the body is a reflection of our thoughts. We will develop awareness in the positions to learn more about our body.
Pranayama: We will experience breathing techniques that will take us to observe and recover our natural breathing process.
Yoga Nidra: We know this systematic method that allows us to get a complete physical, mental and emotional relaxation.
Meditation: When the focus is on the body, the attitude of mind regarding the same changes. We will practice effective and simple meditation techniques that induce to the stillness of the mind and the body.
Contact: Silvia and Javier 974 545 312 Tel info@casafustero.com.
Where: House Fustero
Address: c/única, 6. Ubiergo. Huesca
More information: http://www.casafustero.com/inicio.html
Workshop of meditation?: learn to meditate and develop his inner vision
The school of meditation Cairvision offers his teachings in Spain and organized a weekend course in Madrid: the awakening of the third eye. Based on the book "How to awaken the third eye", by Samuel Sagan, in this meditation course comfortably and effective techniques will be taught to wake up your third eye, resulting in immediate and tangible results.
A fun, practical and interactive weekend where you can learn various practices to be conscious during the day and night, practices based on the activation of nonphysical organs of the subtle bodies.
Information and reservations, Isabel Alcojor-contact: infospanish@clairvision.org / 620-849-466
Price €120 (full Board, shared room)
More information: http://www.clairvision.org/espanol/clairvision-school-en-espanol.html
II Festival of Yoga outdoors
Classes, lectures, workshops, concerts, meditations... For the coconut water Foundation.
A whole day to find out more about different styles of Yoga and other arts, creating so Interior silence and well-being. We will count with the participation of professionals from the Yoga with many years of experience, musicians, singers, dancers, osteopaths who know a lot of the body and how to take care of it... and friends who have much to offer us to enjoy.
The festival is posed to discover different ways to create harmony and inner peace in an environment of beauty and generosity. If you have time come early.
What to bring: There are no shops in the place, neither source; bring your own picnic, a mat of yoga and blanket which helps to sit down or cover up.
Time: 10 am
Where: Forest of blacksmithing. San Lorenzo de El Escorial. Madrid
More information: http://www.yogaartstudio.com
Theoretical-practical workshop of meditation
Much has been written about meditation, however, there are still many people who do not know how to reach that State of mind. Meditation is the natural condition of consciousness human, able to understand by themselves alone the meaning of their existence.
Through meditation the mind manages to achieve a State of reality and understanding that goes beyond the sensory or learned. Meditation is a training of ancient origin whose sole purpose is to discover the ultimate truth of the human being behind the mental fluctuations. It is as necessary to the intuition of the soul as they are food for the nutrition of the physical body.
In this workshop you will learn the main walking paths and meditation techniques. We will practice pranayama and begin this great indoor adventure.
It teaches: Lola Cerda
Price: €30
Registration: the 965 446 674 phone or mail info@espigol.es
Where: Room Espígol. Elche
More information: http://www.espigol.es/curso-taller-meditacion-elche-alicante.html
Listening and meditation workshop
Outreach expert: Charo Rodríguez. Teacher. Forming in humanistic therapy.
Objective: listen to the wisdom of the body, think, understand, and communicate, connected to what we feel and the messages of the body, replacing arguments and explanations by observation.
Work: Experience the wisdom of the body. Make a space to listen to. Distinguish between thinking, feeling and sensacion-guia. Practice listening without judging. Work wrong thoughts, contrasting it with body wisdom. Meditation.
It organizes: Center "Rather than silence" www.masquesilencio.com
Place: Center more than silence
Address: c / Princesa 25, 5th, 4 door. Metro Ventura Rodríguez, Plaza Spain.
Registration: €30 (maximum 15 people group).
Registration: Enrollment in box Marid No. entry has: 2038 1830 11 6000251876.
Owner: Association network-ADAS. Concept: put the full name of which is inscribed and the word workshop. Once the admission confirming the payment to the email address: masquesilencio@gmail.com. Specifying the name of the person making the registration, address, contact telephone. In case of paid tuition and do not attend, 50% will be returned to the account number indicated. The registration will take place by order in confirmation of the payment of tuition, up to the number of attendees (deadline of May 13, 2013).
Contact: 699560181 (Charo) and masquesilencio@gmail.com.
More information: http://www.masquesilencio.com/
Sunday 19 may
Music for the soul. Songs and meditative dance
Discover the music as a source of joy, strength and healing. Through different musical ethnic groups we will experience how the head is released, the mind calms, the voices become a sound level, how connect with the heart. To sing and dance with joy, we need confidence, strong roots in our body and presence inside and outside space. That is the basis for re discover our own potential.
Meditation and peace and some dances we dance world dance in circle. We sing Mantras and songs of different ethnic groups, in part polyphony, also integrating movement and breathing exercises. No musical knowledge need only desire to open our hearts through music...
Lena Andrea Ullrich is multi-instrumentalista, Professor of chants and dances of the world and focalizadora of groups and meditations.
Registration: lena@cantosydanzasdelmundo.org or centre SerHacer, 658 77 10 15 or 986 43 13 31.
Time: 5 pm
Address: Square 3 Rita. Vigo (behind general hospital).
Amount: €13 and €11 partners
More information: www.cantosydanzasdelmundo.org