Beginners: do you have what it takes to be a Yogi?
Much that your roommate tries to convince you of the wonders of stretching the body with bizarre postures, or that your boyfriend propose you to you to join him at the Yoga Center, only you have the key that crosses you the door to this other world. Writes Victor Medina.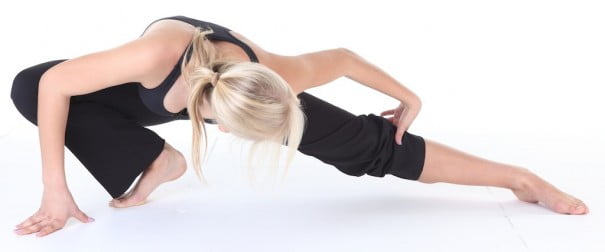 You are going to move into a space of 1.80 x 0.60 metres
Within these small dimensions will run your life as a Yogi or Yogini intern positions. For an hour, or even longer, the world boils down to what occupies your mat. That Yes, you are the owner @ and Lord @ of that space.
Get ready to put aside your worries, concerns, desires...
What happened before you get on the mat, what has happened after winding it, doesn't matter. In all Yoga (posture, alignment of the body, breath, even where wearing the look) is designed for you to live the present moment.
Be willing to stretch, twist and bend your body
I know, I know, "I'm flexible zero"... It is that I have not heard that phrase in the mouth of a student that began in Yoga. Few and few are the privileged few who come standard equipped with articulations of reeds, but with patience and dedication, which began as a "table" now bend from the hips and touch the floor with your hands. Better yet, have they been spared that persistent back pain.
You look inside you, but not like what you find
Frequently, without prior notice, you'll run into the unknown individual who lurks within you. That which makes you funny faces on the other side of the mirror, which cruelly, vapuleas which is close and so far away from you. Greet, respect it and be willing to discover it.
You apartarás all ambition, pride, or objective
Yoga is at odds with goals style "I want in a month you can sit with crossed legs and make the Lotus". If you are looking for, you foresee a good knee pain or, worse still, break of cruciate ligament which aterrorizaría to Messi. Patience, amig @, everything becomes much less are persecuting him. Your body is your guide; listen to the messages that you send. If it hurts, for.
You'll be willing @ to put aside inhibitions and modesty
The Yoga rooms tend to be rather heated places. There will be leftovers for clothing and will be good for you to practise with t-shirts and shorts. Your partner's side this sweating drop fat sausage in tiny shorts. Reconciled with other bodies and with your own. You'll discover places of your body that you even thought existed.
Victor Medina, teacher Yoga and journalist.