Yoga in the convent
Was the journalist and great writer Jesus Fonseca who I introduced in the convent of them poor Clares of Valladolid and I presented to his extraordinary and charming Abbess Sor Isabel of the Trinidad (author of two books magnificent, beautiful person and with a voice exquisite for the singing). Writes Ramiro Street. Photos: Antonio García Martínez.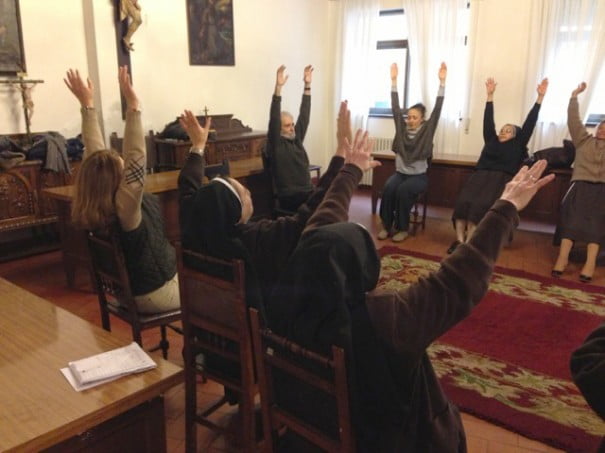 Thus was how began to speak to them nuns and novices of it important that is learning to relax is and to breathe.
Gradually these kind religious, that I agasajaban with them sweet exquisite that them same prepare, were showing its interest by know more practically these technical, and les proposed pass of the theory to the practice and give them a class. And this Sunday past, in that beautiful convent of the century XV in the Centre of Valladolidthe event has taken place as from older nuns until the younger novices have followed the class that I've given them an exemplary interest.
So we have been able to practice Hatha yoga in Chair and out of the Chair, conscious breathing, deep relaxation and some exercise of visualization. And of such way all have been so pleased and the experience has been so fruitful that sure soon will return to repeat it. Meanwhile les have urged to not leave from practice, by that of that "more is worth a gram of practice that tons of theory". Any person, any, can benefit of this ancient science that is Yoga and your precious tools for physical, mental, energetic, emotional and spiritual well-being.
Many years ago...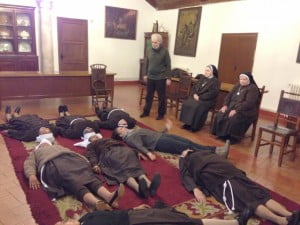 Since started to teach Yoga, beyond by the year 1968, always have treated of spread it in all them directions and spaces, simply because, given it valuable that has been his practice for me and until what point me has helped in all them occasions of my life, I sense the need of share it. So I have become what I would call Jung a Gnostic "broker" (and in this case yogic) what others knowledge and methods that he has received.
With the same generosity that we were given, should teach them; with the same greatness that we have given, there to provide them. I started taking Yoga classes at home and then founded, always supported by my family and my brother Miguel Ángel in general, a school of Yoga correspondence which was called Asana and which is connected with people from across Spain. We opened the center of Yoga Shadak in 1971 and by it have passed half a million people.
Ttaslade Yoga teaching physicians and performed a number of medical tests in two hospitals, being myself the subject of experimentation. For five years I taught Yoga at the Autonomous University of Madrid, appointed Special Professor of Yoga by the same President. Over several years I taught Yoga classes in the classrooms of the third age, as well as our outstanding Almudena Hauríe teacher for several years, she being the pioneer in teaching Yoga in a women's prison.
Yoga for all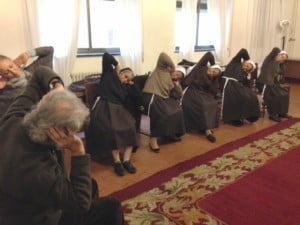 I also taught Yoga workshops to blind people and students and teachers of the INEF. Guided by the desire to, in absolute proselytiser, that Yoga could reach people who have spiritual sensibilities and self-development, I taught techniques and teachings on countless radio programs and finally over three years on the first channel of TVE for Spain and a large number of countries, live.
Meanwhile I applied the techniques to large numbers of people with ailments that I sent its specialists, among which were, suffering from cancer, patients who I sent magnificent Maria José de el Claux psychologist specializing in psychological methods to help to oncology patients; This great woman and great professional was working then in the Andersen clinic. Also discovered how much could help them techniques of the Yoga to people with addictions, alcohol or gambling.
In conclusion, Yoga is excellent for all persons, without distinction of creed, race, or conditions. In my extensive travels around the India I was able to forge a solid friendship with the Jesuits of the Bombay mission which went to the Indian subcontinent almost being around children, such as Jorge Gispert Sauch (specialist in the concept of the "ananda" and the vedanta), Federico Sopeña (practitioner of Yoga and Vipassana meditator) and Jorge Ribas Espasa, with extraordinary sagacity practiced Hatha yoga and minutes kept position on head , that that also I said Vicente Ferrer that to it you served as much to stimulate the mind and while rest.
Calle Ramiro