My favorite position: Ardha Uttanasana
In this section, "My favorite position", different teachers choose one asana and explain their keys of realization and benefits. This time turn to Ramon Clares.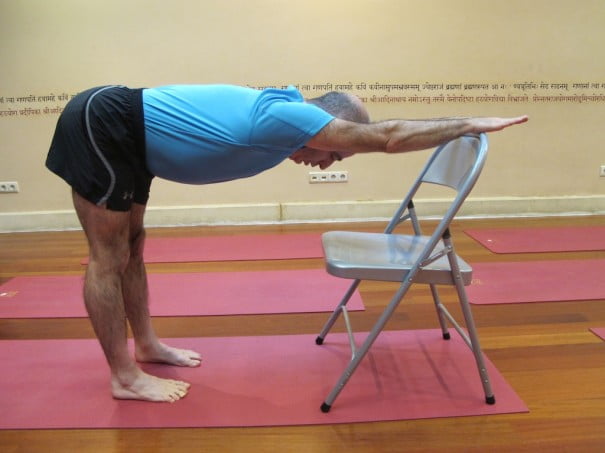 Simple and effective stance that allows a stretch clean and without risk of rear leg, back and shoulders. Keep 30 seconds two or three times, always with normal breathing.
Make:
Feet parallel and separate.
Very strong legs (ball joints above).
Elbows completely loose.
Support with the heel of the hand.
Head in line with your arms.
Stretch sides of the trunk and arms forward.
Push front legs backward.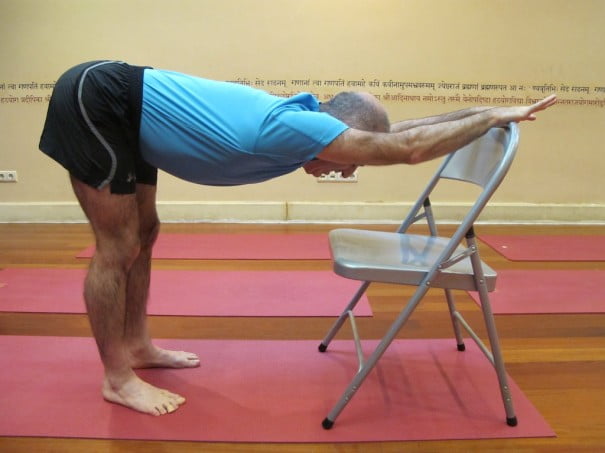 Do not:
Loose arms and legs.
"Hang" from the Chair. (Sinking shoulders)
Feet out.
Never perform with tesion.
Gestures of the pelvis.
Sudden movements.