Interview with Lola Cerdá: "why not do Yoga all over the world?"
This meditation teacher teaches Yoga as you live it: with delivery, humility and conviction, for more than 25 years. Both gave her Yoga and both know that you can give, that her dream is that increasingly more people discover the transformation that involves its practice. Photo: Thor Castro.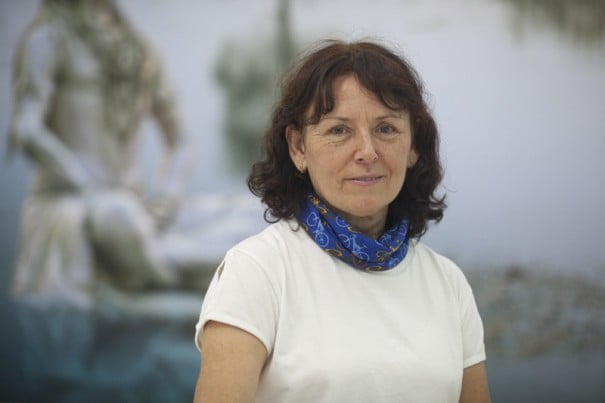 She started practicing 26 years ago in the GFU network (Gran Fraternidad Universal) of Murcia, where trained as a teacher. Later he studied in Assisi (Italy) to be instructor in Ananda Yoga (Yoga and meditation). And then became a teacher of Yoga by the international school of Yoga, which is currently Coordinator of the Centre of Elche and meditation teacher in the school of Madrid and Elche.
Do people he met over the 25 years that let you track?
I met very interesting people in the time of GFU, in the ashrams of San Martín de Valdeiglesias (Madrid) and Alhama de Murcia. Then I had the privilege of knowing the teachings of Paramahansa Yogananda, the great master of the India, and still today still studying your instructions and everything what they left us.
What you value more than all lived in relation to the Yoga?
I always think that my life has a before and an after Yoga. I remember how I was before and I am now and think: my mother, why not do Yoga all over the world? And when I say Yoga I don't mean only to Hatha Yoga, even where all start. Then Hatha Yoga is introducing in other types of Yoga that do as you, as a human being, go to integrate all your facets, not only physical, but also the mental, spiritual, emotional. And when you balance all these facets you realize of disharmony that exist in other places. And ask yourself: "why not do Yoga all over the world? Know us what they're missing... "."
Really, think that all would enhance much as individuals, because Yoga what does is transform and elevate your state of consciousness, which makes us to see life with more lucidity and clarity, and therefore we value things that actually have value without so much look at what really doesn't matter.
How do you think to aid Yoga in these current difficult moments that the world?
"You be the change you want to see," said Gandhi. We have to start with us. Yoga helps us to be more aware and to connect with that potential we have and not even suspect. When we do, our level of consciousness is raised and we clearly see how you could have more harmony as human beings and as a society.
And Lola, we can do so more people do Yoga?
Every time there are more people coming to Yoga, but unfortunately many by problems, whether depression, joint aches, backache, recommended by psychologists and doctors. But, finally, importantly they bring, because as the Yoga what does is integrate the human being in all its facets; little by little that level of consciousness is changing positively, and the person begins to see a little more of what I saw... And so we evolved and we are leaving behind old habits that do not serve us anything and so many other things. We open the mind to greater awareness.