My favorite position: Malasaña or Upavesasana
In this section "My favorite position", different teachers choose one asana and explain their keys of realization and benefits. This time is Belinda Christensen, Malasaña or Upavesasama (posture wreath or blades).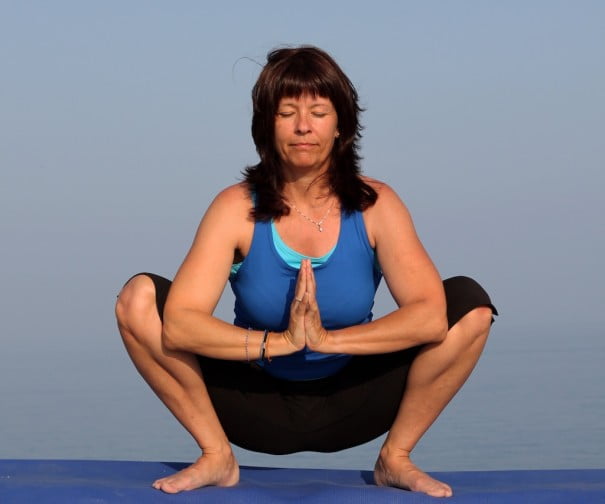 It separates the legs a little more than the width of the hips, toes slightly turned out, flexed knees and descends to get squat.
It ranks knees and feet. Heel placed on the ground. Alternative if not heels, placed a blanket rolled up under them.
Place hands at Namaskar (prayer) in the center of the chest, and with elbows gently press your knees out, opening up the hip and expanding your chest.
Aleja ears shoulders and lengthens the spine. Breathing deep and soft.
Benefits
Also considered a restorative, asana for its therapeutic benefits: relaxes the Achilles tendon and the tibial muscle, relaxes and tones the muscles of the hip, stretches the English, strengthens the back and the abdomen.
The activation of the muscles of the feet stabilizes the arches Plantar.
It offers us the opportunity to extend the three curves of the spine. This normally activates the three bandhas.
The deep support in the arches of the feet strongly introduces the action of lifting the pelvic floor and the lower abdominal muscles.
Belinda Christensen, who poses in the photo above, is Director of the school of yoga Mijas (Málaga), and Deputy Director of the Institute of studies of Yoga in Marbella.