Phase 3 of the Covid-19 de-escalated
Phase 3 of the de-escalate and the return to a more advanced normal will mean for many yoga centers the true reopening. Writes Mayte Criado, continuing with his contributions to clarify the measures that affect the sector.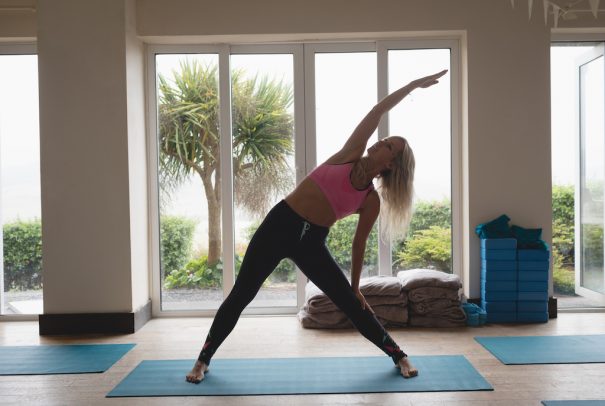 The government has handled many of the requests made by gym associations and sports facilities. It should be remembered that this is the guild that affects us most directly to yoga centers.
It is a pity that cities like Madrid or Barcelona are still in Phase 1 pending the passage to the Phase 2 to operate at 30% capacity. This third of possible students while maintaining the obligation to respect two meters away, prevents, as in gyms and other sectors, that many schools can open and that this compensates them in some way. Let us hope that this Phase 3 will arrive very soon to the rest of Spain.
We could summarize the rules of Phase 3 in this holder: no appointment is necessary, a capacity of 50% with safety distance of 2 meters is allowed and the use of changing rooms is allowed.
What does Phase 3 allow for a yoga center?
• Opening of a yoga center with capacity of 50% and a maximum of 20 people with safety distance of 2 meters.
• There can be no physical contact.
• No appointment is required.
• Common areas and changing rooms can be used complying with hygiene, disinfection and safety standards. I mean, two meters between people.
• Hotels and accommodation also reopen to 50% of their capacity with use of the common areas, therefore retreats and meetings planned by yoga centres for their students are possible in these places.
• Congresses with appropriate security measures are allowed up to 80 people.
We re-point out the space calculations necessary to maintain the required distance of 2 m2 between people:
Required area per person 2mts x 2 mts x 4 m2
Example: to a room of 100 m2 we subtract the space that occupies the material, the columns and the teacher-a. 90 m2 left
90 m2: 4 x 22 people
There would be exceptions dictated by common sense, if a person is near a wall or a column.
In all cases:
– It is necessary expose to the public the maximum capacity of the centre and the respected conditions for each phase.
– The rooms where meetings and/or sessions are held, must be ventilated and disinfected between classes.
– Proven disinfection and cleaning of the facilities. They must be guaranteed with special attention to the common areas.
– Disinfection of administrative furniture, reception, rooms and media used for individual practice or recording.
– The center must have space signposted, especially in passing areas. You must provide information about your protocols with visible posters.
– Common areas, such as changing rooms, can be used in compliance with the established safety distance.
– A protocol of action of the centre must be designed. It is advisable to do so with the risk prevention company that has contracted. The next step is to expose it and follow it thoroughly. Students should be able to verify this action plan. At the same time, it is a way to "certify" that regulations are being complied with.
– In case you are a self-employed teacher who offers his classes in different places, I advise to verify that this place complies with the regulations and follows all the safety and action steps. Teachers must also have their own protocol to assure your student-a that he or she is keeping an eye on the whole process. For example, bring your own hydroalcoholic gel, masks, gloves if applicable, sanitized supports for each encounter and other means you consider. Having that protocol written down and delivering it when making the appointment is a good idea.
Mayte Raised is the director and founder of the International Yoga School and president of FEDEFY.