Solidarity Event: Nidra Yoga Special Session
El próximo lunes 23 de marzo a las 19.00 Ezequiel Anguizola nos guiará en un viaje indagativo, acompañado de su voz y el sonido de cuencos e instrumentos ancestrales de la India para alcanzar un estado de bienestar y calma.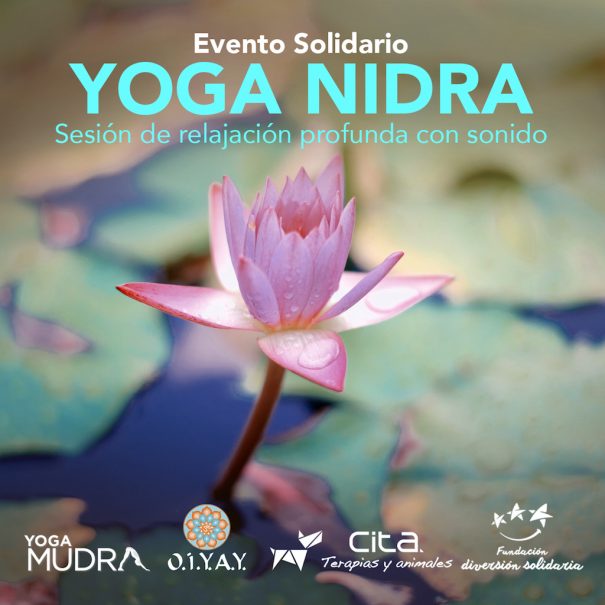 No es necesario experiencia previa en meditación ni se realiza ningún ejercicio físico. El Yoga Nidra es, en esencial, una relajación profunda con objetivo autoindagativo.
Lee más sobre Ezequiel Anguizola y el Yoga Nidra here.
Everything that is collected will be destined for the association Cita, Terapias y Animales, dedicada a realizar proyectos de ayuda bidireccional donde tanto los animales como las personas se ayuden mutuamente, por ejemplo rehabilitando animales abandonados o maltratados que se convierten en compañeros de trabajo, y la Fundación Diversión Solidaria.
Colabora y disfruta de este encuentro con una aportación de 15€.
Trae tu propia esterilla, manta y cojín.
Opening hours: 19.00-20.30
Where: Avda. Ventisquero de la Condesa, 46, metro L9 Mirasierra. Autobús 49. Madrid
Reservations: info@yogamudra.es / T 669 12 40 17