Ardhanarishvara: The woman in yoga is sacred
Parvati created yoga when he heard it from Shiva's lips. Yoga is born from that conjunction of the masculine and the feminine. This kind and creative ability (through yoga) is represented by Ardhanarishvara. Joaquín G Weil writes on the occasion of International Women's Day.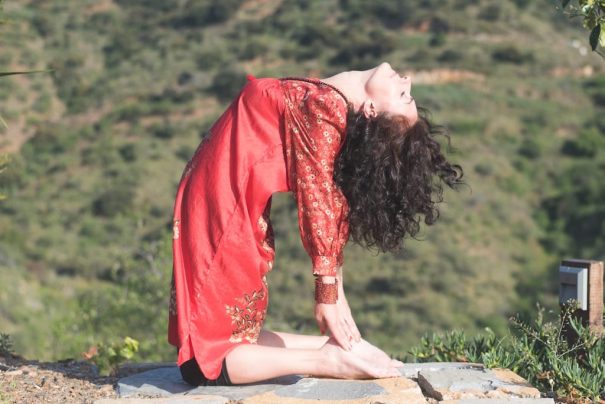 It is true that it is a myth or a legend, although it is also true that, as all anthropologists have noted, most of the myths come to elevate to the plane of the sacred a real or historical fact.
Of course, yoga was a joint creation of man and woman, such as art, such as our language, such as dance, such as music, such as ethics and the firm (yet subtle) distinction between right and wrong.
As I said Maria Montessori, the true story of humanity is not that of wars and battles, but of creation and creativity, too, or above all, in everyday life.
Yoga was born in the Indo Civilization and was created in the urban and domestic environment (sacred then) by women and men together. Most importantly, yoga is recreated in every age (and place), also in ours, by men and women together. To anyone who does not understand this, I recommend reading Death must die, of Blanca Atmananda, with the teachings of Shree Anandamayee Ma, so excellently edited by Indica Books. And also the book of Pema Ch'dr'n Embrace the unknowable,recently published in Spanish by Editorial Kairós.
To clarify the point of view from which I write, I consider that the root of goodness in the human being comes precisely from the divine and harmonious union of man and woman, symbolized by Ardhanarishvara.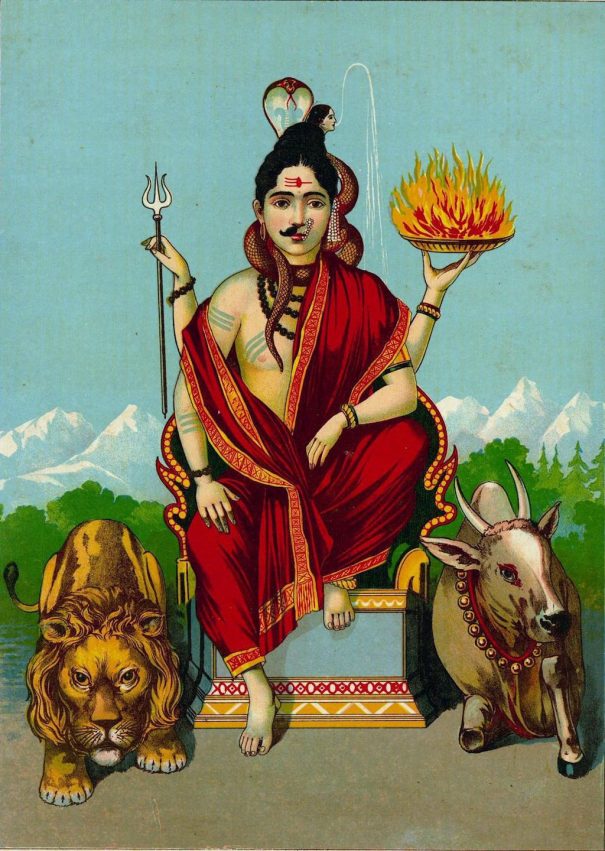 Ardhanarishvara
Note that I write this precisely as a mother's child (it cannot be otherwise) and as a father of a daughter. From my mother I learned generosity, particularly with those most in need, and, of course, with the family, the care towards the comfort of the everyday. From my young daughter I learn conscious femininity, the happy to participate as a gender in the advancement of humanity. This fact today is precisely reflected in the good proliferation of books for girls and young people about women who changed history.
Es necesario entender la espiritualidad del género o el sexo, como quiera llamarse. El espíritu sólo puede manifestarse en el plano terrenal en forma masculina o femenina, para poder ser humano. Por lo tanto, hombres y mujeres somos hermanos. La humanidad tiene esta doble manifestación: mujer y hombre. Lógicamente no puede ser de otro modo.
Esto que voy a decir ahora no viene tanto de la razón como del sentimiento y la consciencia: la mujer, en ese plano elevado, representa la pureza, nos aconseja y nos recuerda qué es el bien. También nos recuerda cuales son las tradiciones. La espiritualidad en el verdadero yoga tiene o ha de tener una dimensión ética. This is their sense expressed in the fundamental books of yoga, such as Yogasutras Patanjali, located in the same dimension of knowledge and awareness.
Understanding the relationship between ethics, spirituality and femininity is like understanding the difference between black and orange, so to speak, the difference between the gloomy and the joyful. (Joy is one of the basic principles of yoga, santosha).
It's something our partner has already expressed. Carmen old in the article titled For men and men? The dancing sacred daughters of matter.
True yoga is preceded by ethics and spirituality in the same dimension, reflected in the yamas and niyamas, that starts with ahimsa (non-violence or non-aggression), which passes by joy and contentment (santosha) and culminates in the principle of ishvarapranidhana, commitment or the study of divinity or the divine (or, by another name, God) through the preceding principle svadhyaya (study inges or meditation).
Because the plane of true spirituality (not the doctrinal, but the experienced and felt) is the realm of ethics, respect, cordiality, fundamental sanity, joy and kindness. It is something that all authentic teachers, both ancient and modern, men and women, have been taught; is the basic goodness you're talking about Pema Ch'dr'n in the aforementioned book. Read it, or at least see the excellent interview Oprah Winfrey does about it (in YogaSala Malaga blog link these references).
Joaquin G Weil. Author of Mastery of Specific Yoga Techniques