Libros/ El despertar de tu presencia, de Pilar Aguilera
A través de 28 meditaciones guiadas, inspiradas en las enseñanzas del maestro zen Thich Nhat Hanh, Pilar Aguilera nos invita a ahondar en un camino de vida pleno para descubrir y desplegar nuestro verdadero potencial espiritual. Edita: Kairós. PVP: 18€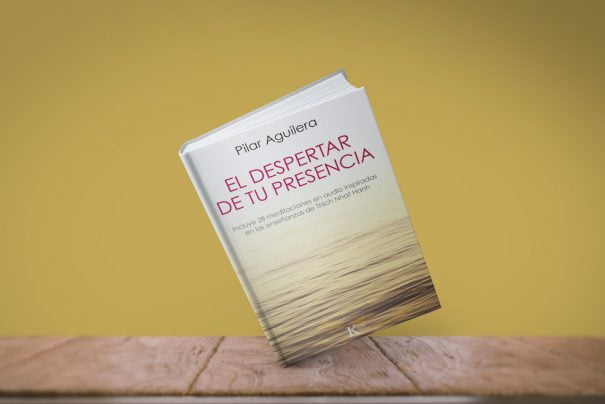 El libro aporta una práctica sencilla y gradual, que conecta la experiencia meditativa con los aspectos más importantes de nuestra cotidianidad: la relación con el cuerpo, los pensamientos y las emociones, el contacto con la naturaleza, los hábitos de consumo y alimentación o las relaciones afectivas y laborales.
La autora nos muestra, en definitiva, una forma de facilitate healing and transformation processes con nosotros mismos, los demás y el planeta que nos permitirán cultivar una vida más armoniosa y compasiva.
The author
Pilar Aguilera es directora del programa Escuelas Despiertas: Mindfulness Aplicado a la Educación, en el Instituto de Ciencias de la Educación (ICE) de la Universidad de Barcelona. Es miembro de la Orden del Interser de Thich Nhat Hanh y fundadora de la Sangha de Barcelona con Gracia. Tiene un máster en Liderazgo y Gestión Institucional en Educación por la Universidad de Southampton, ha sido investigadora visitante en el University College de Londres y es licenciada en Filología Hispánica.