Lo + seen/ Clear your doubts: What is yoga and what is not?
In this section, Javier Ruiz Calderón offers answers to our questions from a perspective of critical and up-to-date yogic tradition. Are invited to write to Javier info@yogaenred.com making your doubts or uncertainties.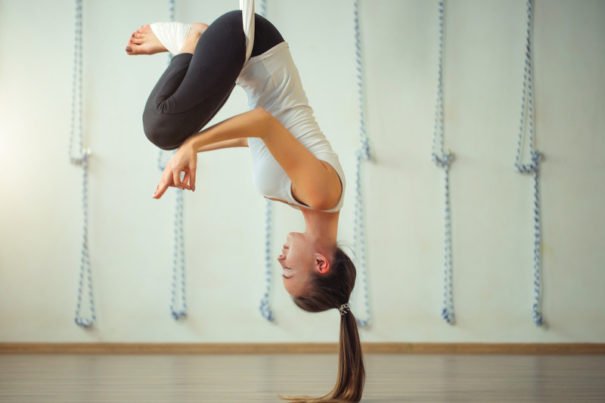 Pregunta: «¿Qué es yoga y qué no lo es?»
Answer: Tradicionalmente, se llamaba «yoga» a cualquier camino espiritual que, mediante el control del cuerpo y de la mente, aspirara a desarrollar el desapego y la ecuanimidad y, de ese modo, a lograr la plena libertad interior (moksha).
El «yoga moderno» utiliza prácticas del yoga tradicional (ásanas, pranayama, meditación, etc.), aunque a menudo ya no aspirando a la liberación espiritual completa sino tan solo a mejorar la salud y el estado psicofísico general. ¿Es legítimo llamar «yoga» a esto? Caben dos respuestas extremas.
Para los más puristas, solo es yoga el que se realiza aspirando a la liberación, y, en consecuencia, casi todo el yoga moderno es pseudoyoga.
Para los más laxos, yoga es cualquier cosa que llamemos con ese nombre, de modo que podría haber, por ejemplo, un yoga de los atracos, las borracheras o lo que nos parezca.
A mí me parece que, como suele pasar, es preferible una actitud más equilibrada. En mi opinión, podríamos llamar yoga a cualquier práctica enraizada en la tradición del yoga y que contribuyera a mejorar nuestro grado de libertad interior aumentando nuestro desapego y nuestra ecuanimidad mediante el control de la mente.
Según esto, muchos de los practicantes actuales de yoga, aunque en su vida se hayan planteado la menor aspiración espiritual, sí que estarían practicando auténtico yoga, ya que sus ejercicios les hacen estar más sanos y mejor física y mentalmente y, de ese modo, les proporcionan paz interior y los vuelven más libres. Sin embargo, si hubiera algún estilo de supuesto yoga que no fuera en la línea de conseguir más serenidad y desapego sino que, al contrario, aumentara el apego y la agitación mental —o su opuesto: la abulia y la pereza— de sus practicantes, eso no sería yoga. En otras palabras: solo puede llamarse yoga si aumenta sattva (la cualidad de serenidad y lucidez), nunca si incrementa rajas (agitación, pasión); y aún menos si provoca el aumento de tamas (pasividad, apatía).
Javier Ruiz Calderón (Shankara) es doctor en filosofía especializado en filosofías y religiones de la India. Lleva cuarenta años estudiando y practicando yoga, vedanta y meditación. Es profesor de esas materias, así como de hinduismo, sánscrito y canto védico, y ha publicado cinco libros sobre esos temas.