CD / "Before Today, Beyond Tomorrow", a turning point in the life of pianist Ann Sweeten
The sublime pianist Ann Sweeten presents his new album Before Today, Beyond Tomorrow (Before today, beyond tomorrow) in which impresses with its pure and bright, execution style going beyond a recognizable technical skill over a large demonstration of depth and a compromised emotional in his compositions. Writes Paul Rego.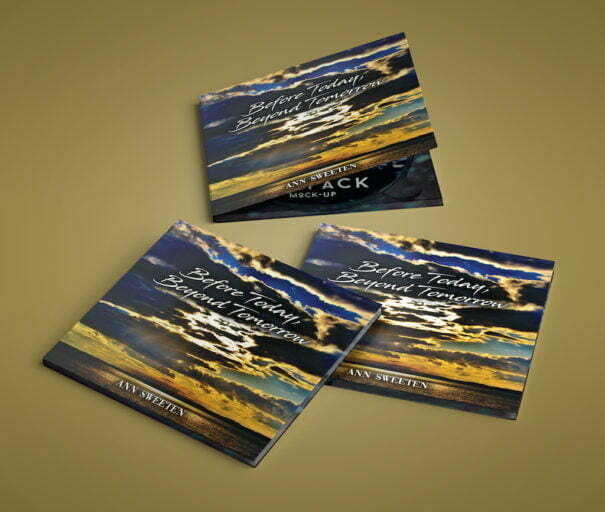 His career, becoming a unique artist, this sensitive songwriter and performer is recognized by the prestigious brand of acoustic pianos Stenway and Sons, those offered in 2008 be your brand representative. The unique and recognizable style of this complete artist travels with his compositions genres such as classical, neo classic, aspects of jazz, film and popular music.
Before Today, Beyond Tomorrow It is a journey of strength, emotion, technical skill and prodigious compositions. The title of the album"Before today, beyond tomorrow" refers to the time before the leukemia that was diagnosed him to Ann during the recording of the album and then to the horizon, beyond the immediate, with hope for the future.
Participate in this new album featured guest musicians such as Nancy Rumbel (English horn), Eugene Friesen (cello), Charlie Bisharat (violin), Premik Russell Tubbs (soprano saxophone) and Trisha Craig (flute).
In 1997, Sweeten released their debut album, Prism. When in 2000 he published the third album Reflections, these were sold a hundred at the main chains of discs. It was then when fans began writing in depth the effect of the music of Sweeten in their lives: spoke of music as hope of their healing power or as a way to find peace. "She said that"the fact that my music touch people with such force is the greatest reward that I have received and the stories that people have shared with me I moved to tears"."
Sweeten music has been issued and has been reviewed with great critical acclaim worldwide. Ann is also a staunch environmentalist, animal rights and vegetarian. In addition to his career as a concert performer and recorder, it is also actress, singer and dancer in the Actor's Equity Association. Ann Sweeten is she a survivor which, besides the leukemia that fight today, has overcome two breast cancer and participates in the initiative Arts in Healthcare.
Having written more than a hundred musical scores to date, Sweeten is also author of all the notes of his albums and is a poet in its own right. Will Ackermanfounder of Windham Hill Records and co-producer of Before Today, Beyond Tomorrow and other albums by Ann, says that this recording shows"the higher evolution of a pianist who has always provided musical brilliance. An artist often competes with himself more than with others. "To hear these pieces together for the first time, I felt the familiarity of their unique sound which I was pleasantly surprised and that, to me, seemed stylistically more expansive than any of his previous recordings".
"In the words of Ann:"I have never needed a wake-up call in my life through a diagnosis or event, since I have always been very present and awake, but this third diagnosis has left me kneeling, and in a way that I can't explain, the world is different , my life is different, my reactions are different, my patience is greater, my capacity for forgiveness also. Life itself seems so fragile that I hold it like a wounded bird, so it can grow well under my care and fly again, taking music in his wings."
Before Today, Beyond Tomorrow is available to be downloaded Online
Paul Rego. Music critic. Yoga teacher