Books / towards stability and cohesion from the central core, Donna Farhi and Leila Stuart
This excellently edited manual bears the subtitle: Yoga to realign the body structure. The prestigious teachers Donna Farhi and Leila Stuart have joined forces to produce a definitive guide to center the body. Edit: guardian. RECOMMENDED RETAIL PRICE: €29,95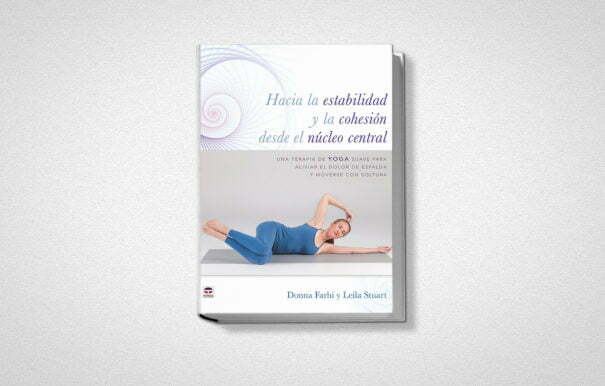 They share their approach to soft, but incredibly effective, for balance the body structure and achieve an optimal and pain-free movement. They teach to focus the pelvis and achieving optimal alignment of the column, which will be the basis of a true strength and core stability.
In a protocol detailed step by step, we will learn to relax, balance, and engage the core muscles, and to improve the flexibility in the practices of yoga safely, without compromising the vertebral and pelvic stability.
The book is a valuable practical guide for students and teachers of yoga and pilates, and personal trainers, dancers and athletes, and for physiotherapists, chiropractors and somatic therapists, or anyone who wants a greater well-being.
With more than 100 photographs in color, concise instructions, and valuable and empirical anatomical investigations, this manual is destined to become an indispensable text for physical training programs globally.
More information HERE