When the teacher is ready, the disciple appears
The old zen saying spoke of disciples who were searching for teachers. Seen that supply and demand, searches and encounters, balance and today it seems that the issue is rather that teachers are his disciples. Joaquín G. Weil writes.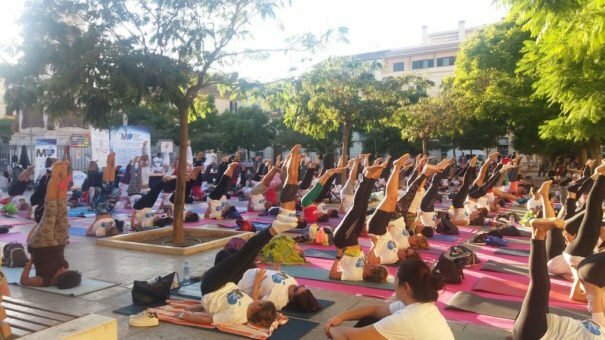 Like there is today more hunters than rabbits... But I say unto you that yoga teachers, authentic and genuine, there are few.
The original zen saying ("when the disciple is ready, the teacher appears") was within the framework of that meditative culture where the surly teacher refused to transmit any teaching or to request or appeal of the disciples. This has now been replaced by marketing, where some economists who want to teach yoga, meditate through such or which wit of marketing, can do even they come students.
And that no mention of Marpa He refused time and again to convey teachings to the tormentario Milarepa. This built up to three stupas by requirement of the master who remained without accepting it. According to a legend, Milarepa eventually yielded, exhausted, ensuring that it did not want teachings. "- Told Marpa - you are now ready to learn". As they say in Italian is non è vero, è ben trovato.
The Indian Sanjaya It did in his day a picturesque reasoning. When his disciples Sariputta and Mahamogallana spoke you of Buddha, it asked: "what abound most in the world, the wise or fools?". His disciples answered him as fools. Then, if only the wise can recognize the Buddha, I will no doubt have more students than it.
Along with proverbs sufis and Eastern philosophy, it has arisen a new type of spiritual teaching called the wisdom of Facebook or YouTube. According to one of these species, which is intended for you is what "flows". And keep telling by these and other social networks: If something you again find obstacles is that "it is not for you". SIRS, but where is there definition adhittana?
He said the swami Rudradev that evil rarely finds obstacles. The drunk through a four lane road and wobbly unless they hit him, is a money shot next to a filthy and reaches the open Tavern. If one day, in an alley, a dog gives it a bite in the back so that make you wake up and, finally, remember via the media, decided to meditate and ponder his life, starting from where all are difficulties, phones that sound , diseases, obstacles, setbacks, jobs, emergency...
Dear Yogis: learn, practice and teach yoga as the teaching of yoga is the best learning. It goes beyond the mere teaching, it is the best possible course.
Happens the phenomenon that, who wants to teach yoga, just the words leave them: he has worked since the word of the professor to his own experience, and now have to go the opposite way: from your experience to the explanation that orient students.
The work of yoga is not a normal job or whatever, even if it appears in the "catalogue of professional qualifications". Yogi is 24 hours a day, without being anything really, because the first thing learned - if that he came to learn something - is to shed their distinctive signs. Motivation to teach yoga is not to earn a little money, as 8-3 who goes to the office, but it has to be a genuine and authentic desire for personal evolution, Discovery, through their own practice, of the greatest mysteries of the universe itself. And the degree that gives of itself the teaching.
The Yogi has discovered countless benefits that work practice on his own person, and now wants to share them: genuine dedication of merit. This is the most pure and sincere motivation to teach yoga classes: share the benefits that each, in his day, his own practice received.
Please, those who you do with sincerity, commitment and consistency, teach yoga. And to carry out this purpose with determination and boldness, the best is a good learning. Why promote the Yoga on the square already in its fifth edition, and this magnificent Yoga training with some of the best and most veteran teachers of yoga in Spain.
Welcome.
Joaquín G. Weil
YogaSala Malaga yoga teacher http://yogasala.blogspot.com/
Co-founder of the IAYoga https://iayoga.org/blog