Confessions of an aspiring yoga teacher
The intensive training of teachers Hot Vinyasa Yoga in Yogalinda had been very complete. We were coming to the end, after 4 weeks so dense in practices and teachings that thousand times I found that the course would not stop ever. Meagan Klein writes.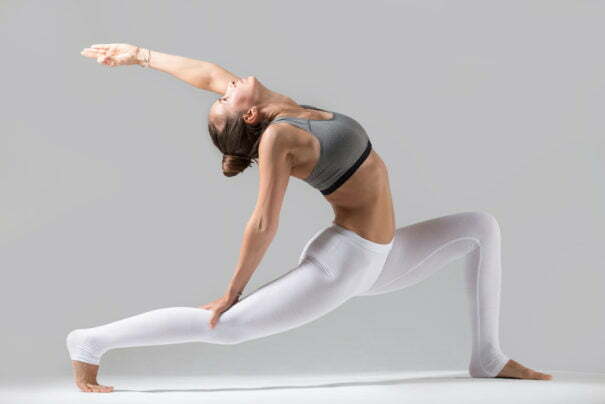 Although in the last week there is some new information to digest, more weight was in preparation for final exams. All that stood between our certifications and we was an original 60-75 minute yoga class and a comprehensive review of all that we had learned in the past four weeks.
Sentí un cambio en el aire en el primer día de la semana final. Incluso las almas más libres y relajadas del grupo, quienes habían mantenido un estado de ánimo calmado durante todo el mes, centraron toda su atención y todos sus esfuerzos en la última semana y se sumergieron en sus estudios. Hubo menos charla en los baños incluso dedicábamos la mayoría de nuestro tiempo para comer a seguir estudiando y perfeccionando nuestras secuencias. La tensión nerviosa en la atmósfera era tan densa que se podía cortar con un cuchillo, pero me sentí segura de que todos y cada uno de nosotros iba a terminar este curso con fuerza.
All expect to come on Wednesday, when they would begin tests. One of my best mates of course was the first to take the big step onto the stage, probably more nervous than any. What an incredible show one of us teaching. I never told him, but seeing him there get up and teach for the first time made you weep me eyes. It was my partner, my friend, my confidant, and was for me a blessing to witness his triumph on their fears and their insecurities in the front of the classroom.
The seven of us remaining were showing our classes during the following three days. After all the stress and excitement that had accumulated during the past month, the test had arrived and was gone. Every one of my classmates was teaching with grace and confidence, and each class made me feel proud to be part of that group.
Finally I'm a teacher!
Incluso cuando llegó el momento de que yo impartiera mi clase, la crítica negativa desapareció de mi cabeza y me encontré inmersa en una comodidad sorprendente al tomar la iniciativa delante de todos. Después de tantas dudas y miedos como había tenido al comienzo del curso ahora sentía como si esos pensamientos no tuvieran peso. Sabía que podía hacerlo, sabía que todos podíamos hacerlo. Y habíamos ganado el derecho a hacerlo.
I will never forget the feeling I felt in my soul as I concluded my practice and say "Namaste" to incline me to my fellow. I felt for the first time that actually I had met all the good of others and of myself, so I took the hands to the chest and head to the floor.
After completing the tests I took off my a huge weight off. Now all that remained was the written exam and celebrate our success. I was sure that the test would be a challenge, but I felt it was an opportunity to assess the knowledge and information that had been given to us in the last month. The nerves and anxiety already were not present when I introduced myself to the test. I knew I had earned the right to say "I teach", and knew that my review would reflect it. Maybe all my friends feel the same because there was a strange sense of calm floating in the room during the examination.
After two hours of testing and an informal celebration lunch came the closing ceremony and the delivery of our certificates of Yoga Alliance that gave us the right to call ourselves teachers of yoga. It is hard to explain the feeling of honor and achievement I felt at that moment; that certificate was much more than the recognition of completion of the course, and I felt more full of it that I've never felt in my life.
Ready to explore my truth
Many people didn't understand my motivation to enrol in this course and spend so much money on something that does not often produce significant economic gains. I didn't do it to teach. It was intended to deal with some harsh realities about my life and options that I did not already serve. It was intended to find myself in this course, and that was precisely what happened. Yes, now I can teach others, but my greatest achievement is to have been willing to explore my truth, embrace it all, what I am and what I want to be.
My name is Meagan Klein, and I have successfully completed the Training of teachers Hot Yoga Vinyasa of 28 days of Yogalinda. My pursuit of knowledge and light will not stay there, because it is continuous and indefinite. I am very grateful to all the people who have been part of my trip so far and I hope that all the souls who touched my life remain like me along this path of illumination. I wish all my fellow class and future students the best of luck and courage to pursue whatever it is that it makes you truly happy in this life.
Meagan Klein. New Hot Vinyasa Yoga teacher

Detailed information: https://yogalinda.es/blog/category/formoACIN-in yoga /