Yoga is not fun
You happened to you also. Surely, when you started giving lessons. You devanabas brains trying to do session āsana something not only full (all severities, all movements of spine, contraposturas appropriate) but also interesting. That it is not cansasen. That it is not aburriesen. That both the old lady and the thirty stressed could find during that hour and a half a reason to return. Writes Luisa rope.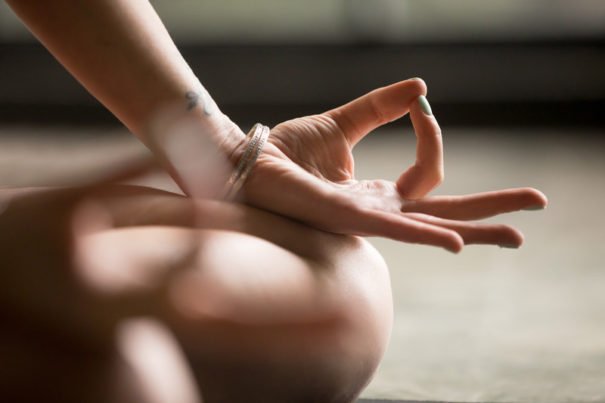 Then, when you had a more or less stable group, the concern was that they not hartasen do always the same. Every two or three lessons, you put a variation, you introducías a new posture as a reward for those who were already «well» the previous. The fear of boredom flew over your plan of class along with other fears (not to be too 'philosophical', not asked for too much or too little...). All so that they were not.
It was not (only) for economic reasons. The fact that is left of your classes questioned before you and others your ability. That which we have been called professionalism. But, also, you know that yoga is good, that is good, that if they continue to do so it shall be them better in many respects. And for this reason, each low is a small failure, not just economic or professional, but vital.
And yet, None of that is true. It is not true a āsana session have to collect all severities or all movements of column or have to last hour and a half as if a kind of gymnastics of maintenance. It is not true that a same class will serve for an elderly lady and a stressed out thirty (unless both have a common concrete goal that put aside its differences). It is not true that variation and renewal of yoga postures should come marked by the calendar or by boredom, not even because it has managed to successfully make that position. It is not true that yoga has to be fun.
Because yoga is not fun. The word «fun', which according to the RAE means that «sports» comes from the verb «sport», that also according to RAE means in its first meaning 'entertain, recreate' and his second «depart, divert, move». Etymologically it derives from the Latin verb «divertere», which means «bear by several sides». Opposite to the attention concentrated and focused on a point which leads to absorption, the kind of union that invokes the word "yoga".
I don't know if you also you will have passed. To me, at one point, I began to squeak classes that was giving and I started to delve into the philosophy of yoga. And in the Sutra II. 46-48 of the Yogasūtra Patanjali's found the formula that allowed me to understand why the ancients taught to do what I was doing (and please do) so many years already. I was pulling the thread to untangle the skein. And since both my internship and I recommend are much shorter and much simpler. But, above all, they are the same for a long, long time. Of course the only apparently. Because what revealed me the sūtra and my own practice from them, is that Once built the exterior architecture of the posture, and just then, he begins the āsana.
The āsana is born of an inside job, made breathing, patience, infinite concentration and loving attention to the balance between the adequate effort (prayatna) - an effort that is accomplished with stability (sthira) and comfort (sukha), and the dissolution of tensions (śaithilia) we need to meditate.
Because āsana is not if there is no meditation. And in āsana each posture (i.e. each attitude) requires an approach different from the attention, because it is not the same direct your mind towards a particular subject when you rozas your nose with your knee to rise when the thorax and abdomen by holding you in shoulders and soles of the feet . It is not the same what you learn it in a posture of bending associated with internal cleaning to a posture of openness to what you don't have, and call.
The meditative pose in āsana (ananta-samāpatti), which is what defines it, is a way to have an impact with the first thing that we have to hand (our bodies) in our inner universe to clean and meet with our essence. From there we will learn to meditate more and with more subtlety through breathing and mental concentration. But use the body is the first step of the way. Es cierto que mientras practicamos āsana encontraremos además, en mayor o menor medida, beneficios que podrán traducirse en flexibilidad, fortaleza, alineación, flujo de energía… Beneficios que también encontraremos con otras técnicas (yo recomiendo mucho la de Josef Pilates) que podrían resultarnos más divertidas o interesantes pero que por sí mismas no nos van a llevar, como el yoga, a poder dar el siguiente paso del camino hacia el Ser que somos.
Por eso, cuando hacemos āsana correctamente, nos empezamos a conocer a un nivel del que nosotros mismos no éramos conscientes antes de la práctica. The posture that we build is not an imitation of a drawing or a photo of emulation, is our and belongs to us. And, as with the essentials, it is invisible to the eyes that look at us. The consequence is that we are increasingly close to our Center, and therefore increasingly freer, less affected (anabhighāta) (dvandva) end with that mind hits us on the roller coaster of emotions, decisions and regrets and pleasure and pain interchangeable. We are stronger because we know better who we can become. And we also know that we are on the way.
Por eso, tampoco es verdad que la marcha de una persona o de muchas de nuestras clases sea un fracaso ni profesional ni vital, si previamente hemos sabido transmitirles honradamente en qué consiste nuestro oficio y cómo y hasta qué punto podemos ayudar a quien se nos confía en el camino del yoga. Y, si con independencia del aspecto económico, que nunca debe apartarnos de nuestro compromiso con la práctica, hemos puesto la decisión de seguir (no los alicientes para que siga) en sus manos.
Cuando comprendí y experimenté todo eso, me di cuenta de hasta qué punto carece de sentido pretender que el yoga sea divertido cuando tenemos en las manos una de las más potentes herramientas de liberación y de felicidad. I hope that happens to you also, so that people who choose to learn with you to see benefit for something that will help them to live their lives, and not something to enjoy them while passes. It is increasingly necessary.
Luisa rope He is a writer, teacher of yoga and specialist in the study of the Yogasūtra. luisacuerda@yahoo.es,

Course "Yoga, the path of freedom"
6 and 7 October
Luisa lo imparte UNIOGA, Carrer de Joan Cremona, 4 Palma de Mallorca
Info: 661532382 T (Carol Gullon)