Clear your doubts: Is acceptance the same as passivity?
In this section, Javier Ruiz Calderón offers answers to our questions from a perspective of critical and up-to-date yogic tradition. Are invited to write to Javier info@yogaenred.com making your doubts or uncertainties.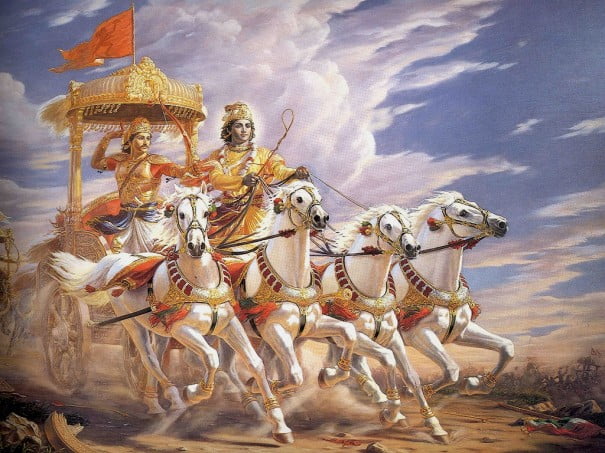 Pregunta: ¿Es la aceptación lo mismo que la pasividad?
Answer: No. Es verdad que todos los maestros de yoga —y espirituales en general— aconsejan una actitud de aceptación; pero a menudo eso se confunde con una actitud pasiva, de no responder con discernimiento ante los acontecimientos con la excusa de no perder nuestra «paz» interior. Recuerdo un occidental, en Rishikesh, que estaba orgulloso de haberse mantenido «ecuánime» y no haber hecho nada cuando vio a un sadhu maltratando a un perrito. Eso no es aceptación sino complicidad con la violencia. Y un compañero de un áshram de Kérala, que cuando conocía a cualquier chica interpretaba que Dios se la había hecho conocer para que ligara con ella; o que se comprometía con todas las sevas (servicios) que le proponían, aunque fueran incompatibles entre sí, con lo que provocaba unos líos tremendos. Eso no es aceptación sino irresponsabilidad.
Aceptar lo que nos sucede consiste en recibir con agradecimiento todo lo que nos pasa como un regalo (prasad) del karma o de la Divinidad, como las circunstancias perfectas —nos gusten o no, las entendamos o no— para que podamos seguir avanzando hacia la Libertad. Pero no basta con aceptar nuestras circunstancias; después hay que actuar en ellas de la manera más adecuada según nuestro dharma, según los principios del yoga. Eso a veces significa decir que sí a lo que nos llega y otras veces significa decir que no. Por ejemplo: si alguien nos propone cometer un acto injusto o inmoral, la respuesta yóguica (y ética sin más) es negarse a hacerlo.
Recordemos la «oración de la serenidad» de los alcohólicos anónimos: «Señor, danos serenidad para aceptar lo que no podemos cambiar, valor para cambiar todo aquello que podemos y sabiduría para distinguir entre ambos». Es decir: aceptemos lo inevitable —que incluye todo el pasado hasta este mismo instante— y actuemos para mejorar todo aquello que se pueda mejorar, tanto en nosotros como fuera de nosotros. Es el mensaje central de la Bhágavad Guita: actuar incansablemente buscando la Libertad personal y el bien de todos los seres, pero manteniendo a la vez una actitud interior de desapego y ecuanimidad. En otras palabras: actuar como si todo dependiera de nosotros, pero sabiendo que nada depende de nosotros. Ni inacción (tamas) ni acción estresada (rajásica), sino acción consciente y serena (sáttvica) y, por ello, máximamente eficaz: eso es el karma yoga (yoga de la acción), y esa es la aceptación a la que se refieren las tradiciones espirituales.
Javier Ruiz Calderón (Shankara) es doctor en filosofía especializado en filosofías y religiones de la India. Lleva cuarenta años estudiando y practicando yoga, vedanta y meditación. Enseña esas disciplinas, así como hinduismo, sánscrito y canto védico, y ha publicado cinco libros y docenas de artículos sobre estos temas..

Upcoming activities:

Conferencia gratuita: «La experiencia no dual según el vedanta. El yoga del conocimiento». 29 septiembre, 19,30. Ateneo de Madrid.

Cursos: «Introducción al pensamiento de la India: hinduismo, budismo y otras corrientes». 20h. Madrid, octubre-diciembre 2018 (www.casaasia.es/cursos).

En Madrid y a distancia: «Estudio de las escrituras del yoga y el vedānta II: Las upaniṣad». 80h. Octubre 2018 – junio 2019 (www.ashtanga-yoga-alcobendas.es). «Historia y filosofía del yoga». 20h. Octubre 2018 – junio 2019 (www.ashtangaciudadjardin.es/cursos).