Somatic Yoga: the power of ordination of the body
Our body has an order and we need to know how it works. Offer us a time to discover us is essential: is called autopractica. Today many people are going to yoga but not everyone learn and practice at home, classes are to serve a first learning prior to the training. Writes Maria Mineth.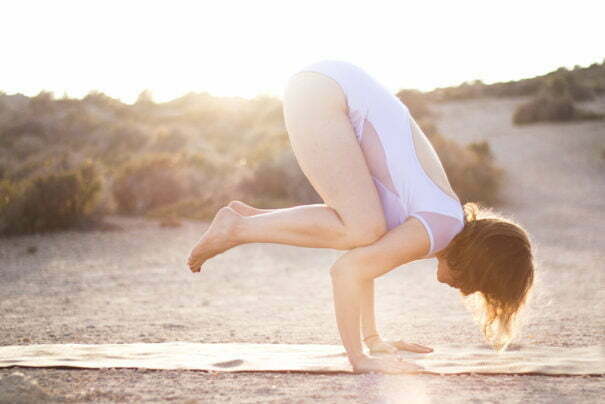 The power of self-regulation of the organism is very large; If we use it, our life will be more easy, because that bring us closer to our bodily nature creating a connection with the body helps us to be more serene and confident, as well as to have more time and space to delve into other more subtle aspects.
Order the body awakens the intuitive intelligence and this intelligence is useful beyond the mat developing art sel 'common sense', making it easier to improve our lives and leaving cope with things that do not belong to us, both body disorder of life, which is a window to put things in place, opening up to capacity.
In Somatic Yoga We approached people to experience inner silence and his own conscience, allowing to be developed by the art of good insight. We also assist personal development, since the world needs people who flourishes in his talent naturally. So we embrace the life that we are.
This is good in the practice of yoga and beyond. Today life has become very complex, and taking decisions and choices that lead to a good life not always seems simple. We have to trust and learn from our unconscious expressions, to be more and more present, allowing the free action.
We need tools to improve life, a life more in keeping with how the body, a pleasant life is made. Thus we allow this awareness to expand even up to the development of a social conscience. For this it is evident that in our life it is important to develop the way of abundance, help us to show the way to other people within the unique expression of each. Thus provided that you are discover that when you delve more into your body, you regulate more not only health but that emerging talents, skills, and unique expressions that life puts on everyone for everything, and this is also very important. Everything is motion within the permanent gaze of one's consciousness: The delight of nature is your transformation.
Maria Mineth

He founded and directs the National Institute of Yoga somatic - somatic Yoga method, a natural and adapted approach to yoga to this century at its root more deep and integrating the wisdom of East and West. He is Professor of teacher training, retreats and national intensive. Research relations between the Kingdom of the mind and consciousness, as well as their impact on the environment. Designs and promotes biannual form the Education Congress organic in the mills River Museum, a proposal for people who want to work seriously, with decision and joy toward a more free and conscious life at this time which we live.

Upcoming events:

September: Formation of teachers of somatic Yoga in Murcia
September-October and November: intensive of somatic Yoga in Madrid and course of organic self-regulation
In 2019: Madrid somatic Yoga teacher training

E-mail: info@yogasomatico.es | Website: http://yogasomatico.es/