Rest in peace Dr. Miguel Fraile
We want to share who was Dr. Miguel Fraile, psychoanalyst and Professor of Yoga and Vipassana meditation, through his own words and with two precious videos.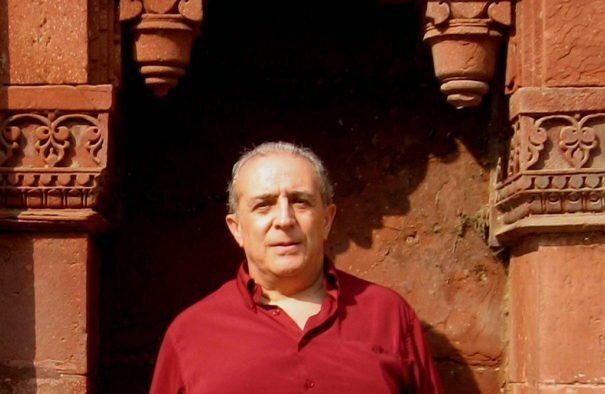 Yesterday a good friend shared us the news of the death of the Dr. Miguel Fraile, great pioneer of Yoga, great teacher, educated and single. Went after a long and hard disease, amyotrophic lateral sclerosis, that cruel ELA which seems to snatch away the best (as yoga teacher Habib Ba, always in memory),
Recall that Miguel Fraile was doctor of medicine from the Universidad Complutense de Madrid and had specialized in internal medicine. It had also formed as a psychoanalyst. After discovering yoga thanks to a book of Garcia Salve that he went through, he already devoted the best of himself and his life. From 1982 until the year 2016 directed the Center of Yogaterapia Asanga in Madrid, while working always more deeply also with the Vipassana Buddhist meditation.
"Yoga has directed my life, has filled it with sense and has directed it towards self-awareness and inner freedom. How little or much I've got internally has been thanks to Yoga, since my teenage years I caught and kidnapped experiential and emotionally", he said on one occasion.
He wrote six books: Healing and overall health by Yoga (1984), Buddhist meditation and psychoanalysis (1993), Yogaterapia: Training course (1997), Energy-releasing (2000), The silent scream (2006), Beyond the self (2012).
In February 2016, with 65 years, Miguel Fraile leaves the physical teaching yoga. By then the school Yogaterapia Zaragoza published an interesting interview on Youtube)SEE HERE) en la que decía al final:
"Uno tiene que saber cuándo ha de retirarse. La semilla está perfectamente sembrada en estos años de trabajo. Siempre he procurado poner el acento en el autoconocimiento y he sabido y podido transmitirlo a los alumnos. (…) Creo que es momento de retirarme en la enseñanza concreta del yoga físico, no así de la meditación. Voy a seguir enseñando meditación. (…)
I this yoga Center opened it 30 years, and I'll close with 65. I think that it is a lifetime dedicated to what I more I wanted: the teaching and transmission of yoga. In that sense I consider myself fully satisfied and gratificado, I've done I felt that I had to do and what I wanted to do in life, transmit and share the experience that, for me, meant yoga (...)
Unfortunately, today many yoga teachers do not care both in teach, transmit and share their personal experience of yoga and just do an autoexhibicion of their own bodily capacities. I do not judge him but that has nothing to do with me or with my way of working centered yoga, since we have a body and an ability to feel it, to use it as a Supreme form of self-knowledge (...) I have fulfilled my mission and I retire...".
Another very emotional video that we can miss is that of recording, in November of 2017, one of its latest guided meditations, homage of the School Samsara to Dr. Miguel Fraile for the benefit of the Asociación Española de ELA. SEE HERE.