Satya, the authenticity of the self
De la verdad, nada podemos decir. Porque al decirla, se limita, se interpreta, se reduce, y modifica. La verdad tan solo puede ser. Satya es esa cualidad de ser, transparente, auténtica, que es el fin mismo de la meditación, y por ende, de la práctica yóguica. (Ver la entrega anterior:

Ahimsa) Carmen old writes.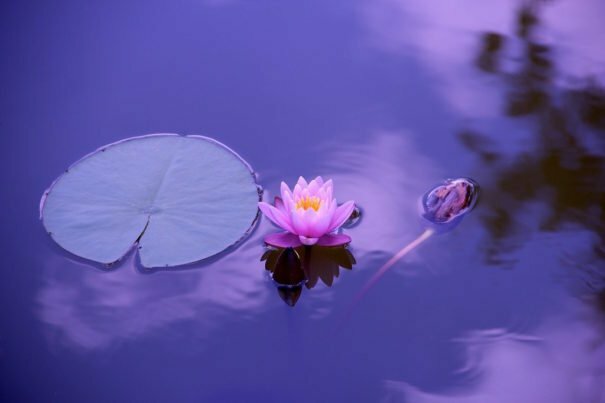 If ahimsa rige el cómo, Satya rige el qué de la práctica. "Cuando las fluctuaciones mentales cesan, entonces el observador se encuentra con su propia naturaleza"… Que es ser. La práctica va retirando capas para que esa esencia pueda expresarse con creciente e infinita progresión…
La verdad de cada ser es aquello que no cambia. Todo lo sujeto a cambio es un estado, no una verdad. Tampoco es algo falso, pero no es auténtico. Lo auténtico de cada persona surge de su propia esencia y se expresa en sus dones, aquello que cada ente o individuo aporta simplemente por ser.
Decir, por lo tanto, esta persona es así o asá no puede ser verdad. Como mucho podremos hablar de su estado. Tampoco podemos decir soy así o asá, pues el ser solo puede manifestarse, pero no explicarse. Entonces, ¿cómo llegar a conocernos?
The practice of Yoga calls to satya, la verdad, como aspiración que conduce al conocimiento del Sí mismo. Es un proceso continuo y sin fin de discernimiento entre lo sujeto a cambio y lo que brota de lo esencial. Cada vez que logramos ese discernimiento, nos aproximamos a lo que de verdad somos. De esta manera ejercitamos satya.
En la esterilla, la práctica se basa en la eliminación de obstáculos psíquicos, físicos y energéticos que impiden emerger lo que es. También proporciona un soporte, el ásana, para aquietar el campo de fluctuaciones y permitir momentos de silencio y de claridad, donde lo que es surge de forma espontánea.
En esos momentos de quietud, donde el tiempo inmediato parece abolirse, o al menos ralentizarse, quien practica se encuentra con su centro, ese espacio no definible pero en el que podemos reconocernos más allá de los estados y cambios. Ese centro está ahí siempre. Pero no siempre nos encontramos en él. Lo que sale del centro, sabe a auténtico, sabe a verdad. En esos momentos de quietud, nada hay para decir. Because the closest thing to Satya es el silencio.
Carmen old heir. Profesora de Yoga, Licenciada en Ciencias de la Información y titulada por la Asociación Española de Practicantes de Yoga y por la Escuela Sivananda.

Talleres, retiros y clases en Granada, Center Presentia

Information: ahimsayogandalucia@yahoo.es